Body Language Expert's Painful Theory For Prince Harry's Anger Toward His Family - Exclusive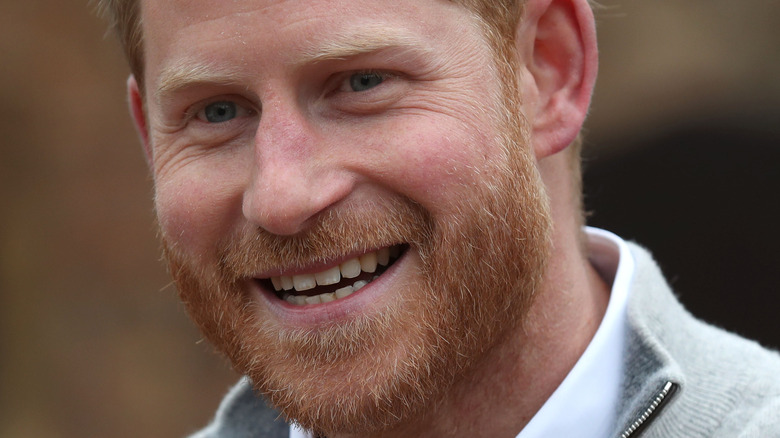 Wpa Pool/Getty Images
The Duke and Duchess of Sussex, Prince Harry, and Meghan Markle, have found themselves at the center of media debate since the start of their relationship (via The Guardian). The British media has been especially tough on the couple, from publishing private letters and photos to printing outright lies. Eventually, the pair felt their safety was at so much risk that they left their royal duties and the United Kingdom behind for a quieter life in the United States.
Prince Harry and Meghan are telling their story in a Netflix documentary series called "Harry & Meghan," which began streaming on December 8 (per Variety). It's the first project to come out of the couple's deal with the streaming giant. 
The series comprises private video diaries and interviews that share everything from the couple's first meeting to why they chose to leave their royal duties. The personal stories shared by Harry and Meghan have people talking.
A body language expert exclusively told The List how Prince Harry's anger towards his family played out during this specific story about his family.
Meghan Markle faced harassment that mirrored what Princess Diana dealt with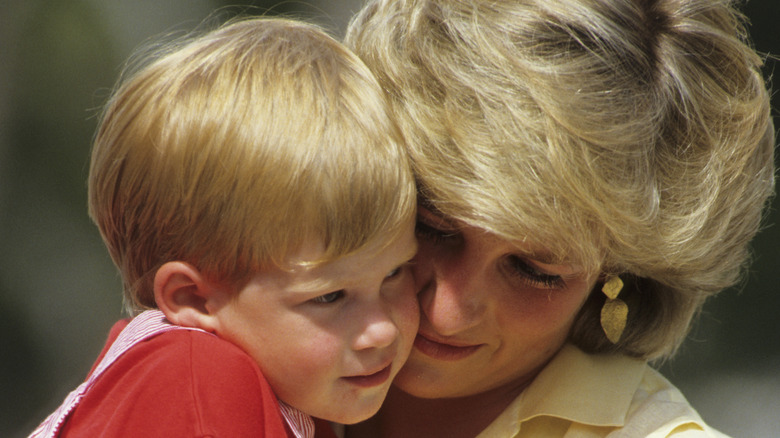 Georges De Keerle/Getty Images
One quote from the second episode of "Harry & Meghan" stood out. Prince Harry, the Duke of Sussex, shared how he felt the treatment of his wife, Meghan Markle, Duchess of Sussex, was similar to what his mom, Princess Diana, endured when she married into the royal family (per CNN).
Harry said that he was trying to "retrospectively protect his own mother." Body language expert Mark Bowden, a co-founder of TRUTHPLANE and panelist on The Behavior Panel, exclusively told The List how Harry's body language read during this conversation. 
Bowden found that Harry was moving and speaking with "baton gestures," moving his hand in tandem with his words. According to Bowden, "This suggests that in his mind the story is aligned and true. His illustrators, which are the gestures that paint a picture of what he is saying are also congruent." 
The expert continued, "All of this is congruent with other elements of the documentary where he shows emotional stress through his voice around concepts of what should 'seem right' or 'seem fair' when it comes to his own mother."
Bowden finished by stating, "So although he suggests that everything may have been equal apart from race, there could be an idea that his own mother was treated outside of the norms and the inequity of treatment compared to other women due in Meghan's case to race in his view was a 'history repeating itself.' Psychologically there may be a deep and understandable desire to retrospectively protect his own mother by protecting his then-girlfriend, now-wife."