Leva Bonaparte Explains What The Restaurant Business Is Really Like - Exclusive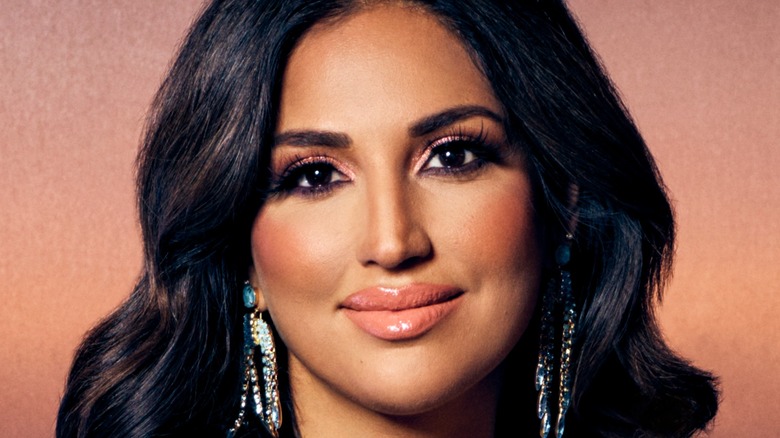 Stephanie Diani/Bravo
Leva Bonaparte went from a recurring to a full-time role on Season 7 of "Southern Charm," Bravo's reality series about a group of Southern socialites living in charming Charleston, South Carolina. In her new spinoff series, "Southern Hospitality," viewers get to see her daily life running Republic Garden & Lounge, one of four posh establishments that make up her and her husband's impressive portfolio of restaurants.
While the reality star is now based in Charleston, she grew up in Canada and Bolivia. Business comes naturally to her, especially since her family owned a "multinational outsourcing company," as she described to The List.
At Republic, Leva directs a driven team excited to make their way in Charleston's booming restaurant scene. The List caught up with Leva Bonaparte for an exclusive interview in which the Bravo reality star and restauranteur spoke about the challenges of filming the everyday drama and what the restaurant business is really like behind all the glamour.
Leva Bonaparte's business philosophy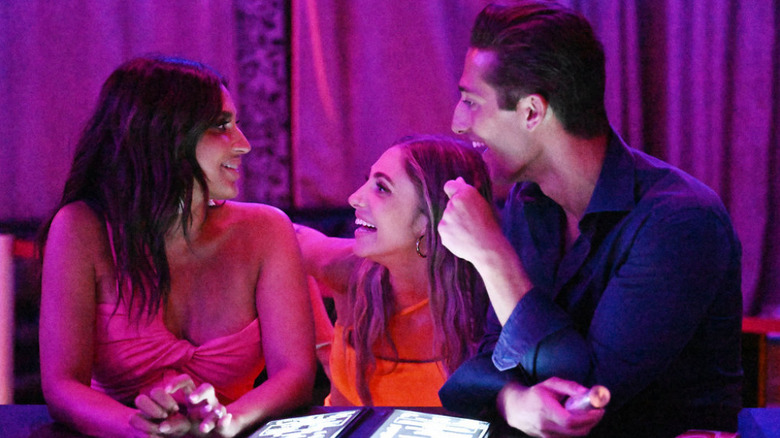 Jeff Gentner/Bravo
According to Leva Bonaparte, the key to running a business is doing it slowly but steadily. She explained, "My dad's a businessman, and he always said, 'Grow slowly, take your time. If you get too consumed by making more money, then the foundation of your house will crumble.'" Although Leva and her husband, Lamar Bonaparte, started their restaurant business over a decade ago, "there's still little cracks here and there that we try to figure out," she said.
How might the couple differ in business? "Lamar tries to keep things very black and white, and that's where we disagree," Leva said. "He is more about the bottom line and keeping things black and white, and I like to live in the gray. Business is run by humans, not machines. [In] the future, once we recognize that, we can build a lot cooler things and have more actualized [dreams], because you don't have to necessarily be a business owner right at the top to have your dream actualized."
She enthused, "I'm excited for everyone ... to see the people that are building this, holding up this epic dream that we have realized." She added, "It'll be fun for people to see that business is personal."
Running a popular restaurant and airing the behind-the-scenes drama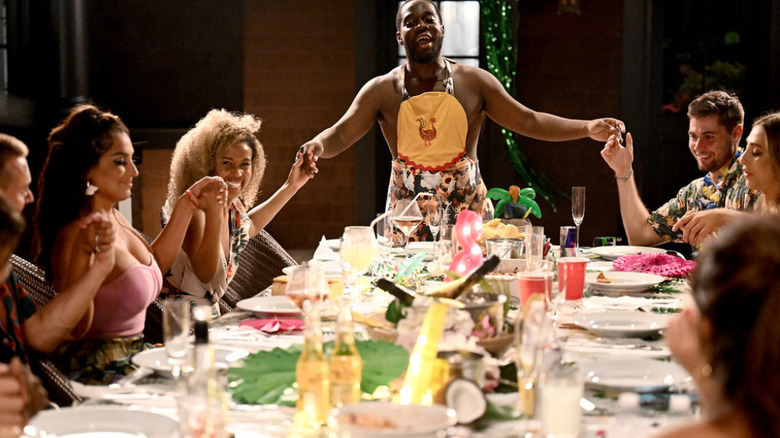 Jeff Gentner/Bravo
Leva Bonaparte loves everything about Charleston, South Carolina. "We're known for a lot of things," she said. "People here want to work in hospitality, and they make a killing. It's like they've already arrived — now they're trying to work up in the ranks."
With competition comes drama. "This is a business of young, attractive kids, but [you'll see that] these kids are [a lot more]," Bonaparte said, explaining that personality is key for her staff. "People go to hang out with people that they like, so when spaces are run by managers, everybody loves them. It's such a great time. That makes for all these interesting people ... There's a lot of loving that goes on in here, and I'm not one to stand in the way." But, she said, "if you're a manager, you may not date someone that you manage." She added, "That can get tricky."
And it can get messy — especially when the drama is aired on TV. "In the past and possibly in the future, people have been fired and reprimanded," she continued. "Although it looks all glitz and glam here, if I were to take you to the back, it's a whole other ball game. There's someone crying ... there's no air conditioning, or it's cold, or something's broken. That's the real side of this business, so I'm hoping people can see all of it."
"It's hard opening your business up," Bonaparte explained. "Give us some grace. It's a messy business, but we're doing our best and having a great time at it."
"Southern Hospitality" airs Mondays at 9 p.m. ET/PT on Bravo.