How To Achieve Perfectly Colored Curls Without The Damage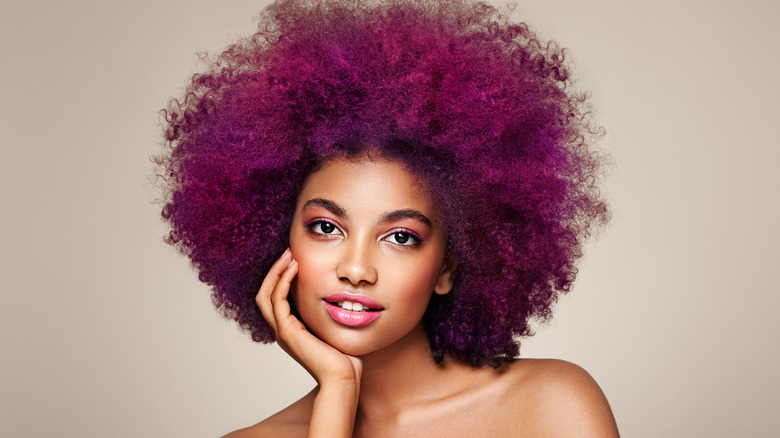 Oleg Gekman/Shutterstock
Taking care of curly hair can be a job on its own. Dryness, lack of shine and scalp build-up are some of the main issues that those with curly hair have to deal with, according to Head & Shoulders. Many people with curly hair have some sort of journey into learning how to care for their scalp, enhance their curl pattern and love their natural hair.
Of course, after putting so much effort into making your hair look its best in its natural state, you don't want anything to mess with it. But then you are scrolling on Tiktok and video after video you see money-piece hair, vibrant reds, and two-toned looks, and the desire to change your hair color takes over. Getting your curly hair dyed can be daunting. Bleach dries hair strands and increases breakage, which sounds like a nightmare for curly-haired people who already have to deal with dryness regularly. However, this shouldn't stop you from achieving the hair of your dreams. Here's how to achieve perfectly colored curls without damage.
Tap into expert advice for the best results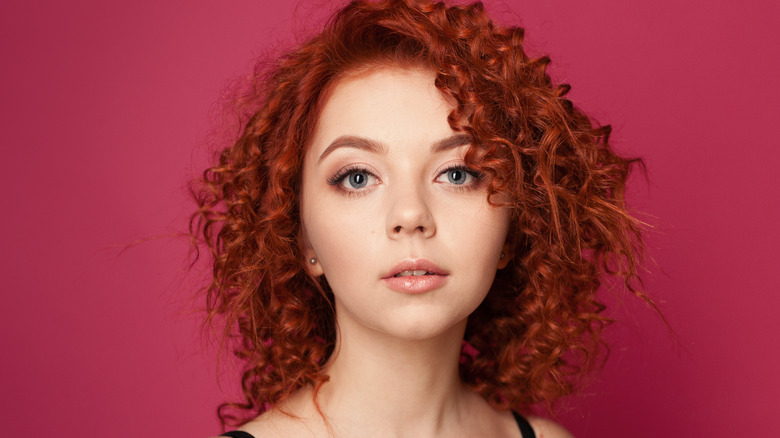 Andreonegin/Getty Images
You shouldn't be too worried about dying your curls to achieve your dream hair, if done correctly, the process should harmless. "Color damage comes from over-processing, products that are drying, and lack of aftercare," Leanna Mejias, Colorist and Co-Founder of The Coily Collective at Riccardo Maggiore Salon in New York City, told The Zoe Report. "Color in general will not damage your curls, especially single process."
Finding the right specialist to do the job is key to getting the perfect hair color, especially if this is your first time performing any hair color treatments on your hair. The specialist should perform a strand test, where they apply your desired hair dye on one of your strands to see your body's reaction and the finished color. If you're planning on going blonde, this should be done in multiple sessions to avoid damage. L'Oréal Paris creative director of style and color Jonathan Colombini also recommends avoiding color treatment and heat styling in one session as it can make your curls suffer (via L'Oreal).
A hydrating hair care regime is the key to success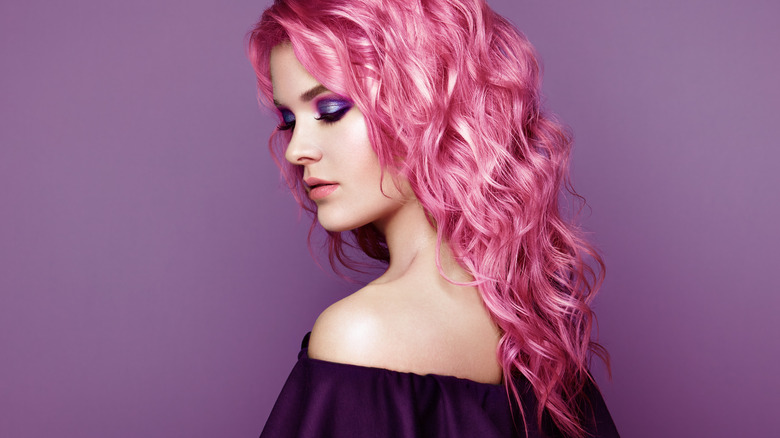 Heckmannoleg/Getty Images
Curly hair tends to have higher porosity than straight hair. The porosity level determines how much moisture can your hair retain. According to Healthline, having high porosity means that your hair follicles are spaced out, which can lead to the fast absorption of moisturizing products but low retention. Hair with high porosity is prone to breakage, frizz, and dryness. Following an intensive hydrating routine before and after coloring your hair is key to keeping it healthy even after adding some chemical coloring to it. WhoWhatWear recommends Maria Nila Structure Repair Masque to moisturize and strengthen your curls and Philip B Detangling Mist to detangle and preserve color. 
To avoid drying your hair with bleach, consider alternative hair dyes and colors. Semi-permanent, ammonia-free dyes can give you bold color results without the chemical processing of permanent dyes. Consider Hally Hair Color Cloud, a foam-based semi-permanent dye that can color even dark hairs into lighter shades without bleach, as recommended by Mane Addicts.