Nicole's Bad Luck With Her Own Pregnancies On Days Of Our Lives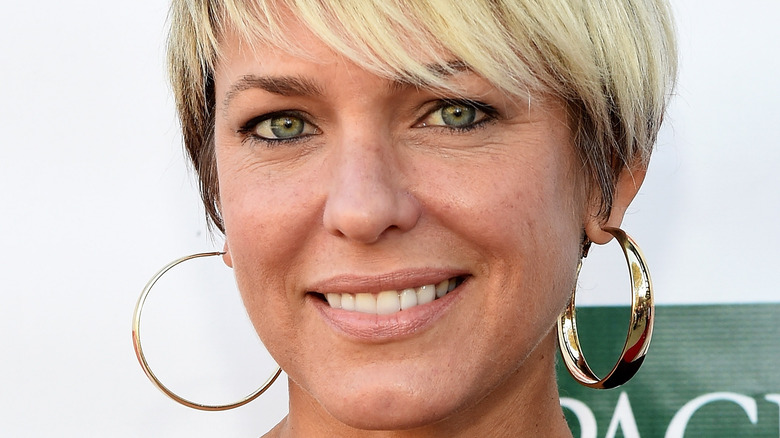 Michael Kovac/Getty Images
"Days of Our Lives" fans first met Nicole Walker (Arianne Zucker) in 1998, when she first came to Salem and quickly developed a relationship with legacy character Eric Brady (then Jensen Ackles), per Soap Central. Nicole soon became one of the long-running soap's most exciting characters, with a backstory that included a poor home life, a history of abuse, and many other dark secrets. Over the years, Nicole has overcome many of the obstacles that she's had to face in her life. She's also fallen in and out of love quite a bit too. 
In addition to Nicole's first love, Eric, the character has been involved with many of Salem's most beloved men (via Soaps In Depth). Nicole has been married many times, having walked down the aisle with Lucas Horton (Bryan Dattilo), Eric Brady (Greg Vaughan), Rafe Hernandez (Galen Gering), EJ DiMera (then James Scott), Victor Kiriakis (John Aniston), Trent Robbins (Roscoe Born), and Xander Kiriakis (Paul Telfer). She's also had relationships and flings with Austin Reed (Austin Peck), Brady Black (Eric Martsolf), and Daniel Jonas (Shawn Christian).
Sadly, Nicole's heartbreak hasn't just been centered around her failed relationships and marriages either. The character has actually suffered greatly due to the bad luck she's had surrounding her pregnancies and her journey into motherhood. 
Nicole lost two pregnancies over the years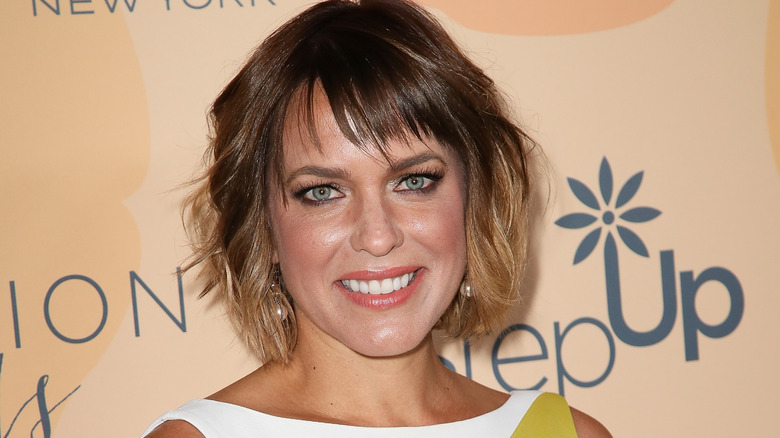 David Livingston/Getty Images
Over the years, "Days of Our Lives" viewers have watched Nicole Walker express her longing to be a mother over and over again. However, that didn't seem to be in the cards for Nicole after she was told she would be unable to carry a child due to injuries sustained from a shooting. Nicole did eventually find out that she was pregnant with EJ DiMera's child regardless and, naturally, she was thrilled (via Soaps.com). Sadly, the pregnancy didn't last and Nicole suffered a miscarriage. 
Fearing for her relationship with EJ, she faked the pregnancy anyway and attempted to adopt the baby of a pregnant teenage mother name Mia McCormick (Taylor Spreitler). At the hospital, Nicole swapped Mia's daughter with Sami Brady's (Alison Sweeney) baby and proceeded to raise the child as her own until the truth was eventually uncovered. Later, Nicole and EJ rekindled their romance and conceived another child. This time, Nicole hid the pregnancy from EJ and had Daniel Jonas pretend to be the baby's father. 
During her 8th month of pregnancy, Nicole fell down a flight of stairs and went into early labor. Her son was stillborn and she named him Daniel Rafael after both Daniel and Rafe Hernandez, per Soap Central. She then concocted a plan to blame Jennifer Horton (Melissa Reeves) for the ordeal. Nicole was devastated by the loss of another child and believed that she would never be a mother. 
Nicole's daughter was born via surrogate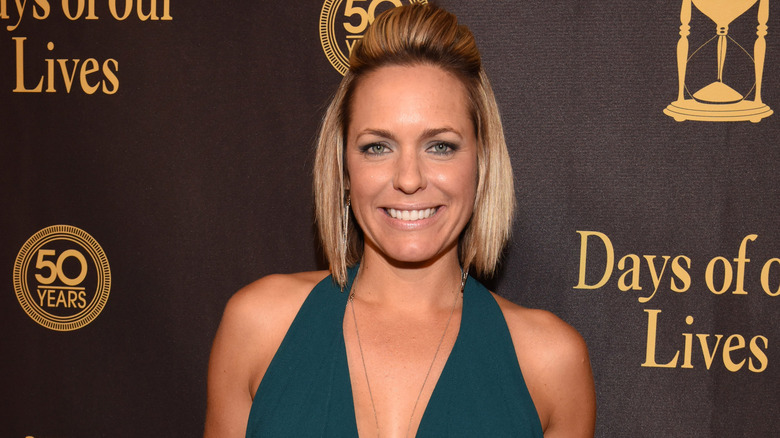 Vivien Killilea/Getty Images
Years later, Nicole Walker and her fiance Daniel Jonas began the process of trying to have a family together. Nicole's good friend and Daniel's ex-wife, Chloe Lane (Nadia Bjorlin), offered to serve as a surrogate for the couple, per Soaps In Depth. However, Daniel was tragically killed in a car accident before the couple could see their dreams of getting married and having a family come true.
Following Daniel's death, Chloe took it upon herself to try to conceive the couple's child using the embryos that were already available (via Soap Opera Spy). She became pregnant but lied about the baby's paternity to Nicole. At the time, Nicole was involved in a romance with Deimos Kiriakis (Vince Irizarry), and Chloe worried for the safety of the unborn child. Eventually, Chloe gave birth to a healthy baby girl, who was named Holly Jonas. 
She and Nicole worked through all of their issues surrounding Deimos and put their friendship back together. Nicole finally had the child she always wanted, as well as a piece of Daniel to have with her following his untimely passing. Although Nicole never got to live out her dream of going through a happy and healthy pregnancy and birth, she is now the loving mother to little Holly, which is all that matters.