All Of Julian Jerome's Children On General Hospital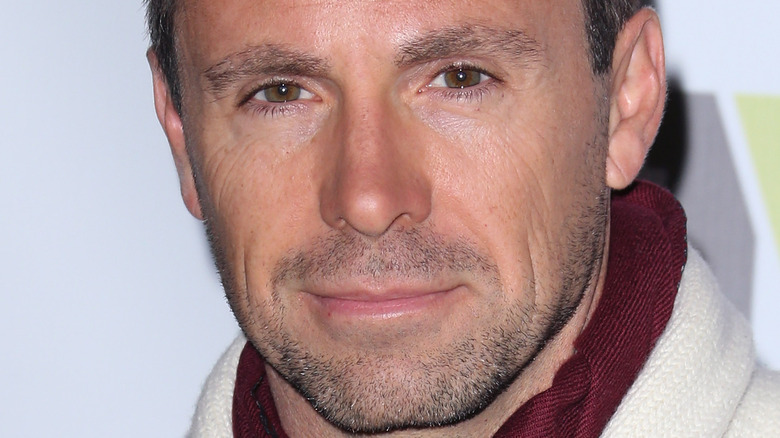 David Livingston/Getty Images
Years before Sonny Corinthos (Maurice Benard) would take control of the Northeastern seaboard's mafia on "General Hospital," in the late 1980s, the Jerome crime family competed for power in Port Charles. Although head of the family, Victor Jerome (Jack Axelrod), tried shielding his son Julian (then Jason Culp) from the family business, he eventually worked for the syndicate, attempting to turn the business legitimate. He competed against his sister, Olivia St. John (Tonja Walker) for control, per Soap Central. The two tried killing each other often, and in the end, Julian was victorious.
Julian had also a relationship with Cheryl Stansbury (Jennifer Anglin), but broke things off when Victor wouldn't allow her into the family. Duke Lavery (Ian Buchanan), a high level lieutenant in the Jerome crime family, also competed with Julian for control. However, Duke was presumed dead at one point, and when a man named Jonathan Paget (Greg Beercroft) came to town claiming to be Duke, he and Julian entered into a conflict in which both died as a result (via Soaps She Knows).
As Soap Central recapped, in 2013, it was revealed that Port Charles' new media mogul, Derek Wells (William deVry), was actually a very much alive Julian who'd been put into witness protection in 1990 by Robert Scorpio (Tristan Rogers) and the WSB. He had plastic surgery so no one knew he was Julian at first.
Julian was shocked to find he had two grown children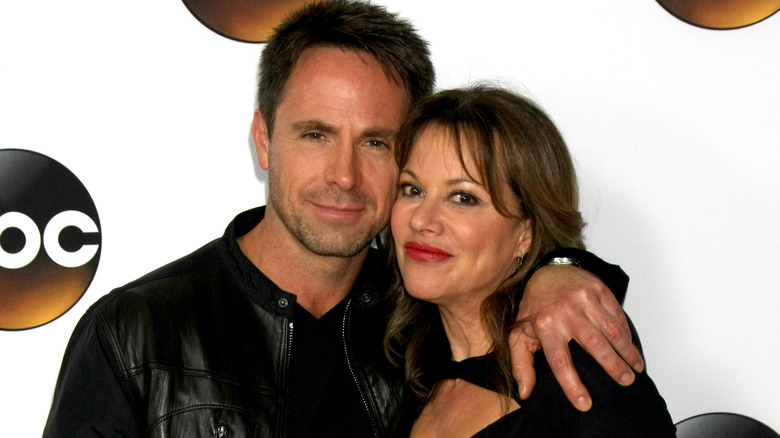 Kathy Hutchins/Shutterstock
At age 16, Alexis Davis (Nancy Lee Grahn) had a one-night stand with a college student and became pregnant. Her father forced her to give the baby up for adoption, and it wasn't until years later that she learned Sam McCall (Kelly Monaco) was her daughter on "General Hospital," per Soap Central. When Sam's son, Danny, needed a bone marrow transplant, media mogul Derek Wells was a match. It was then revealed that not only was he Sam's father, but he was also Julian Jerome (William deVry). Julian and Alexis would go on to have a volatile romantic relationship for a time. 
Little did Julian know, years prior, Cheryl Stansbury (Jennifer Anglin) had gotten pregnant by him, and kept it a secret. According to Soaps, Cheryl was told the baby died, but in reality, he was illegally sold to Bobbie and Tony Jones (Jacklyn Zeman and Brad Maule). Scorpio figured everything out, returning baby Lucas Jones to Cheryl. When she was killed in a car crash, custody of Lucas went to Bobbie and Tony once again. Julian eventually figured out that the now-grown Lucas was his son. The two had a strained relationship, particularly when Julian helped Lucas' husband, Brad Cooper (Parry Shen), hide the fact that their adopted baby had died and was switched with another (via Soaps in Depth). 
As Julian continued to make bad choices in life, he would become a father yet again.
Julian had another child, and possibly a fourth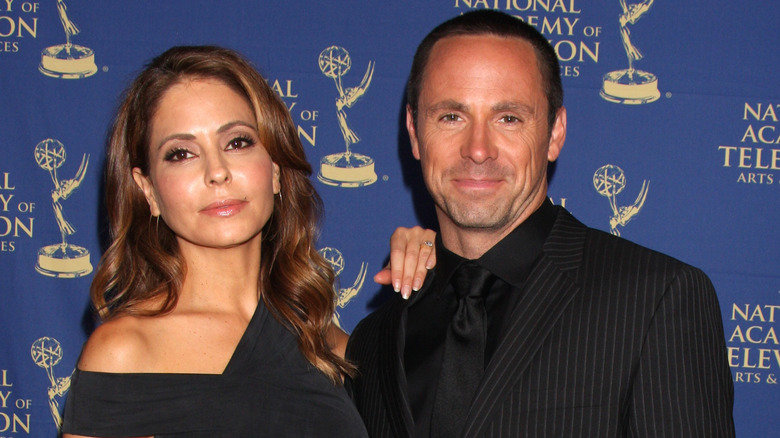 Kathy Hutchins/Shutterstock
Julian and Alexis had broken up on "General Hospital," and she started dating Ned Ashton (Wally Kurth). Olivia Falconeri (Lisa LoCicero) felt she was a better match for Ned, but he chose Alexis instead. In 2014, Olivia and Julian attended a New Year's Eve party at the Metro Court Hotel, commiserating over their love lives. After a one-night stand, Olivia found she was pregnant with Leo Quartermaine. Because he was a mobster, Olivia kept the paternity hidden, but Julian eventually found out (via Soap Central). Olivia later agreed to joint custody with Julian.
Julian then struck up a romance with Dr. Kim Nero (Tamara Braun), whose son, Oscar Nero (Garren Stitt), was dying from brain cancer. After the boy's passing, Kim ended up having a one-night stand with Franco Baldwin (Roger Howarth) who'd been implanted with the memories of Oscar's father, Drew Cain (then Billy Miller). Ultimately, she tried to get Julian to leave town with her, but when he learned of her affair with Franco, he dumped her and she left, per Soaps in Depth. Eventually, Julian tracked Kim down to an apartment where he only met a nanny caring for a baby named Andy Nero. Assuming it was Franco's, he departed. Celeb Dirty Laundry, noted that the nanny then talked to Kim on the phone, assuring her that Julian didn't know the baby was his.