Is The Canva App Worth The Money?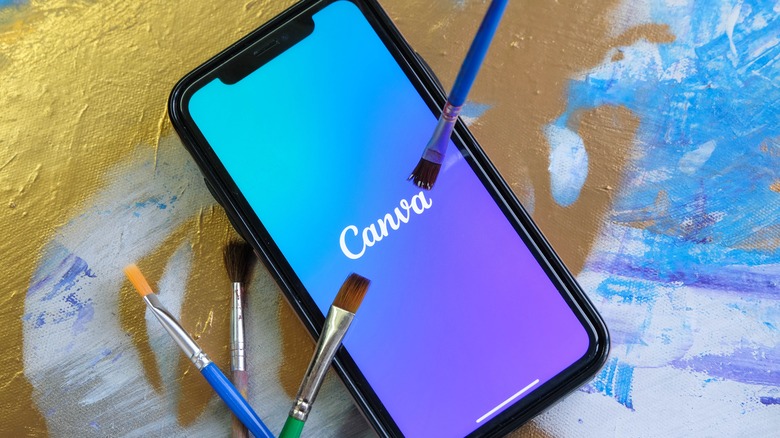 FrimuFilms/Shutterstock
Canva is a graphic design platform that came into the market in 2013, offering users a wide variety of templates to create visuals ranging from professional-looking Instagram posts and click-worthy Pinterest graphics to classroom handouts and wedding invitations (per Insider). Accordingly, this tool can be considered a simpler version of Photoshop, as it allows for graphic creation and customization without extensive training.
As mentioned on Ecomsay, the free version of Canva offers many perks, including 250,000 free templates and access to fonts, photos, and graphics. The application also has a paid version known as Canva Pro. While increasing the content available to users, the app's premium version also includes more design tools and app perks, such as the magic resize tool.
On the surface, these benefits can sound super appealing, but you might be wondering if the premium version of this app is actually worth the money. Starting at $12.99 per month, the tool is definitely cheaper than Photoshop, but that doesn't mean you're ready to commit to a monthly subscription just yet.
What Canva Pro has to offer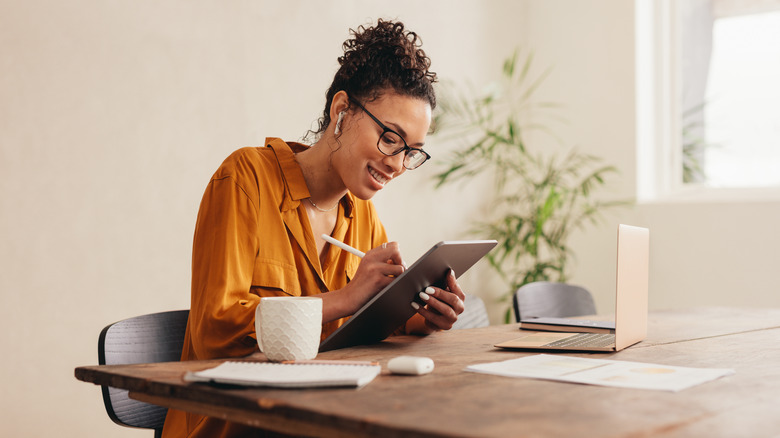 Jacob Lund/Shutterstock
As mentioned, many added benefits come with the premium version of the Canva app. At $12.99 per month or $119.99 per year, Canva Pro users receive unlimited access to the app's templates, fonts, photos, graphics, and tools (per PC Mag).
While the free version of the platform comes with a wide range of these elements, the paid version comes with over 610 million templates and 100 million photos, graphics, videos, and audio (per Canva). Additionally, users can access tools like magic resize and background removal. The upgraded app version also provides increased access to the brand kit feature, allowing users to curate a brand's visual identity using fonts, color palettes, and logos.
If you're wanting to work as a team, Canva also offers a Teams version, which is $14.99 per month for the first five team members and is specially designed for collaborating with others on visual design projects (per Canva). You can also try out Canva Pro's free trial before committing to the paid subscription, too.
With these perks in mind, it's clear why some users opt for the premium version of Canva, but if you're still not convinced, then check out what users have to say about the app to help you decide if it's worth the money.
What users have to say about Canva Pro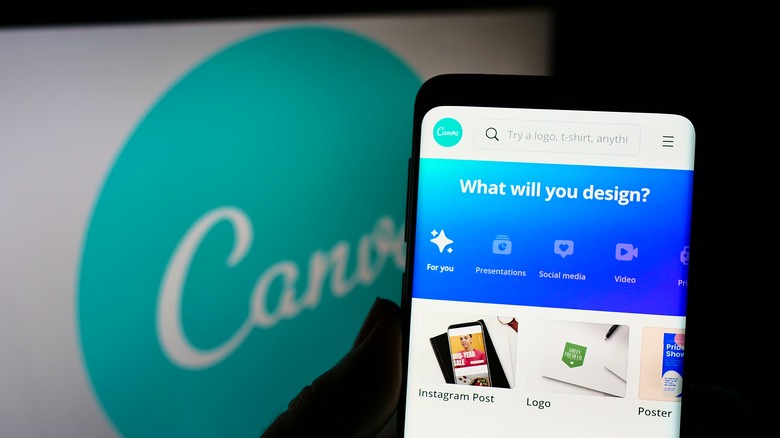 Wirestock Creators/Shutterstock
While the paid version of the Canva app has many appealing benefits, there are a few setbacks mentioned by users that are important to note.
While one reviewer says that they appreciate Canva Pro, they go on to write, "My biggest issue with Canva is a major one! The App constantly crashes on me while I'm working on a project ... Considering I'm paying money for this App, I do expect a higher standard. This issue happens frequently" (per Apple App Store).
Another user similarly voiced their frustration with the app's glitches, recommending that, "Anyone considering using this platform should stick with the browser version until the dev team can crush a few more bugs within the app because, while it in itself is not perfect, it has far less bugs and glitches."
Besides the mobile app's functionality, most reviewers seem to be happy with the paid version of the platform, often praising it for being easy and quick to use (per Software Advice). If you make your money on social media, work as a freelance designer, or simply have a frequent need for graphics or visual materials, then this app is definitely worth checking out.