Michelle Argyris On Why She Loves Filming Kissing Scenes In Christmas Movies - Exclusive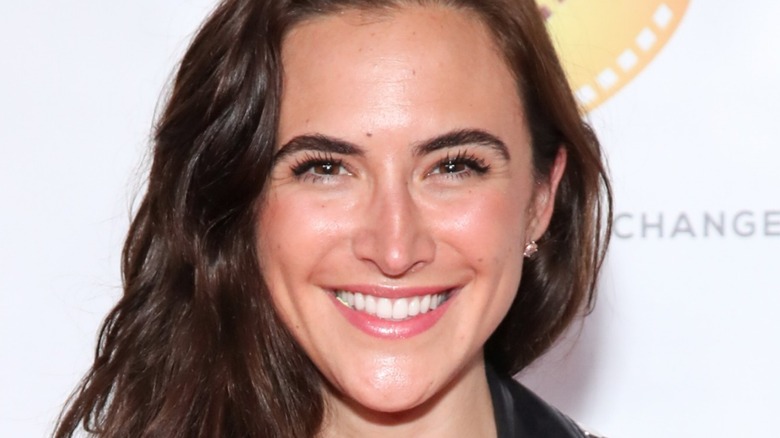 Rich Fury/Getty Images
Michelle Argyris is no stranger to starring in adorable holiday movies. Having already starred in Lifetime's "Homemade Christmas" and "Welcome to the Christmas Family Reunion," Argyris is back with 2022's "Record Breaking Christmas." 
As the title suggests, "Record Breaking Christmas" is about a small town with big dreams, the residents hoping to break a number of records during the holiday season. Argyris plays Leah Hoffman, a World Record Bureau adjudicator who arrives in town for the holiday season and instantly hits it off with local doctor Devan Bancroft (Andrew Bushell). As Leah assesses the town's record-breaking attempts, she gets closer to Devan and realizes that their connection may be real.
In an exclusive interview with The List, Michelle Argyris opens up about filming the romantic "Record Breaking Christmas." When asked about her favorite days on the set of the Lifetime film, Argyris is quick to reply, "The kissing days, of course!"
Experiencing the romance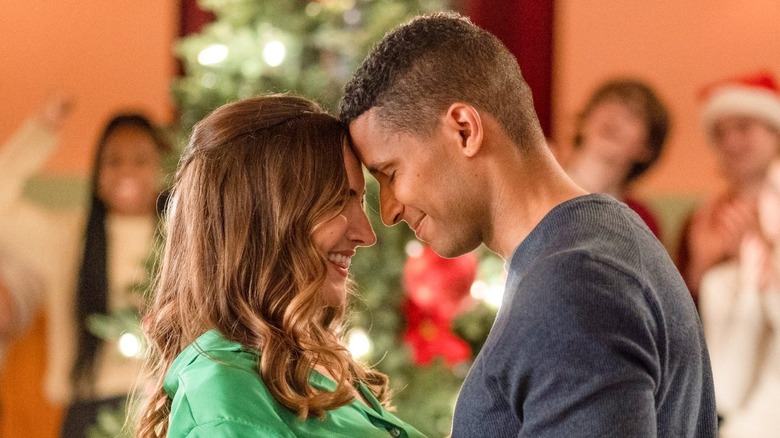 Lifetime
Discussing why she's drawn to filming the most romantic scenes, Michelle Argyris tells The List, "It's so funny because I was so single for so long, and I'd make jokes with Andrew [Bushell], like, 'Today's the kissing day. Get ready.' And he would laugh." 
Argyris continues, "It's always so nice, whether it's a kiss or a hug or an intimate moment. It's nice to look into somebody's eyes and just be there with them. You don't even have to say much. Sure, we have some dialogue, but those scenes really pull me in because I get to feel like I'm existing in a space with someone for a moment. You can get lost and forget that the cameras are there and enjoy two people, characters, falling in love."
She also says that finding chemistry with a co-star is so important to the success of the film. "As the viewer, especially with these Christmas movies, if there's no chemistry, then you don't have a movie," she explains. "So even if you mess up lines, it doesn't matter. If we're a little sloppy with this or that, it doesn't matter if you can feel the joy and the love within characters." Viewers of "Record Breaking Christmas" are bound to agree that Argyris has wonderful chemistry with her co-star, Andrew Bushell.

Watch "Record Breaking Christmas" on Lifetime on Thursday, December 15 at 8 p.m. ET/7 p.m. CT.