Harry And Meghan's Documentary Becomes A Record Breaker For Netflix Ahead Of Second Installment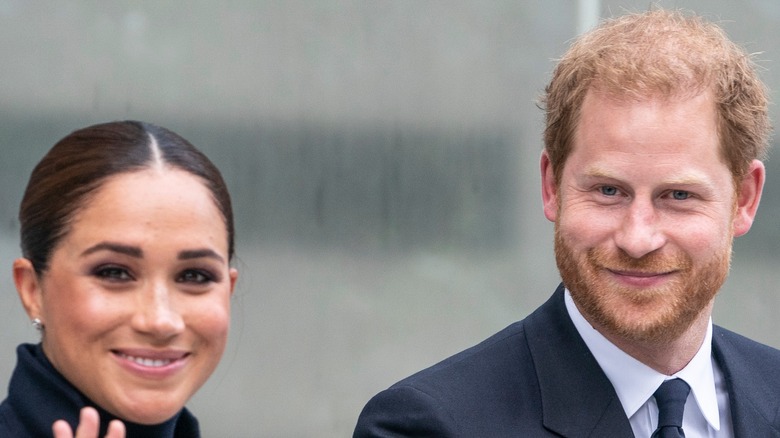 lev radin/Shutterstock
All eyes have been on Prince Harry and Meghan Markle, the Duke and Duchess of Sussex, for the past few years. Ever since the couple announced they were stepping down as senior royals in January 2020, people became even more curious about the couple and their daily lives. While, at the time, most of the reasoning stemmed from their harsh treatment by tabloids and the media, it wasn't until now that the public learned the whole story from the duke and duchess themselves.
They recently released the first half of their much-anticipated documentary. "Harry & Meghan," on Netflix. The documentary is a six-episode series, with the first drop consisting of three episodes. According to Glitter, in just those three episodes, fans learned a lot about the couple, including how they met, the positives of their early life together, and even their younger years before they fell in love. 
There were a lot of emotional moments and surprising revelations in the first three episodes alone. With much more to discover in the next episodes, fans are flocking to the documentary and breaking viewership records.
Millions of people are tuning into Harry and Meghan on Netflix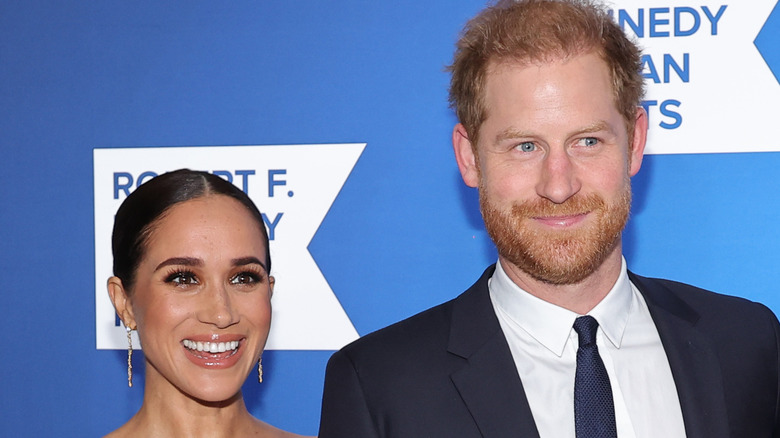 Mike Coppola/Getty Images
During the premiere week of the new documentary "Harry & Meghan," records were breaking left and right as fans from all over tuned into Netflix and began watching the first installment of the six-part series to learn more about Prince Harry and Meghan Markle, Duke and Duchess of Sussex. According to People, over 28 million households tuned in, and overall, the show logged 81.55 million viewing hours for just the first three episodes. The docuseries also ranked #2 in the most watched category on Netflix, coming in just behind the new hit show "Wednesday."
On December 15th, the second part of "Harry & Meghan" will be released. According to Elle, fans can expect to see much more of the couple's reasoning for leaving the royal family and the United Kingdom. In a preview, we see the couple discussing the turmoil they faced when choosing between their immediate family and the royal family and how they had no choice but to leave their old life behind. 
You can watch "Harry & Meghan" on Netflix streaming now.