Rules For Throwing An Epic Bachelor Party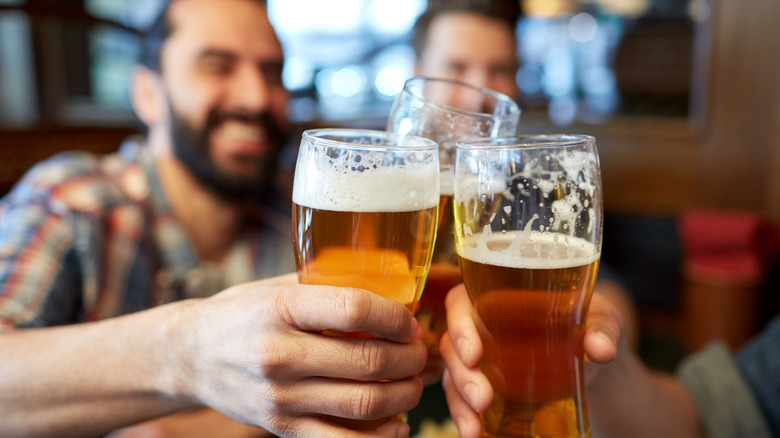 Ground Picture/Shutterstock
One of the most prominent events leading up to a man's wedding is his bachelor party. There are many movies from different decades centered on the wilder sides of this celebration, from the '80s classic "Bachelor Party" to "The Hangover" in the late 2000s. However, in real life, bachelor parties should be about bonding and making memories — something that people can lose sight of in all the planning.
Whether the best man is doing all the planning or all the groomsmen are joining in, setting a budget is the first step in creating a bachelor party that everyone will love and be able to afford. From there, the sky's the limit. And while bachelor parties often get a bad reputation for being wildly inappropriate and debaucherous, that's not true for all of them. It's possible to plan an event that's tons of fun while still being respectful to the bride-to-be and other attendees' partners at home. 
Believe it or not, there are some weird rules royals have to follow for their bachelor parties. But, even for those not in line for the throne, there are a few guidelines to follow when planning a night to remember.
Remember it should be all about the groom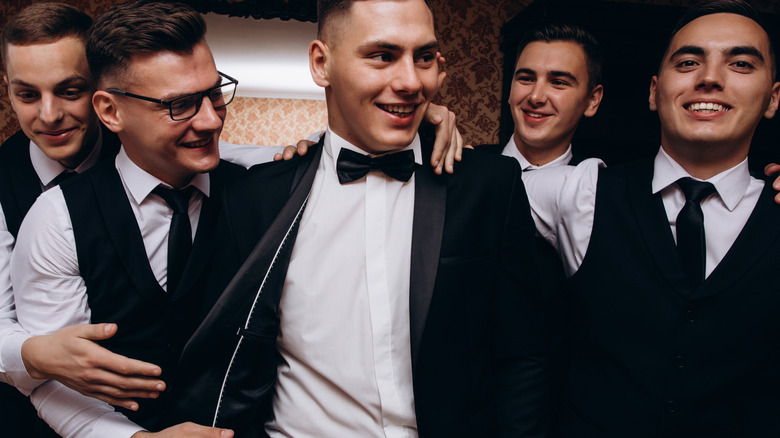 Dmytro Voinalovych/Shutterstock
When you're planning a bachelor party, it might be more difficult than you think to separate the groom-to-be's ideal bachelor party from your own dream party. However, this is supposed to be the future groom's night, not yours, so it should be all about what he wants. Remember that when putting the event together. For instance, you might love clubbing, but if the groom-to-be prefers spending time outdoors over drinking and dancing, a camping trip would be the better option. 
Put some thought into the guest list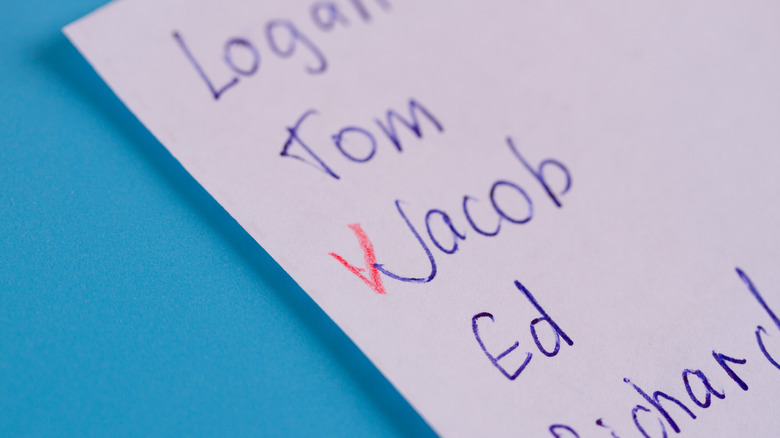 Lijphoto/Shutterstock
You must be careful when deciding who to invite to a bachelor party. Before sending out invitations, it's a good idea to talk about the guest list with the groom. This conversation can help you avoid any potentially awkward situations, especially if there's someone in your friend group who the groom doesn't get along with as well as you thought. Think of it this way: The party should be filled with the husband-to-be's favorite people only to ensure a fun, stress-free night for him.
Don't be too too pushy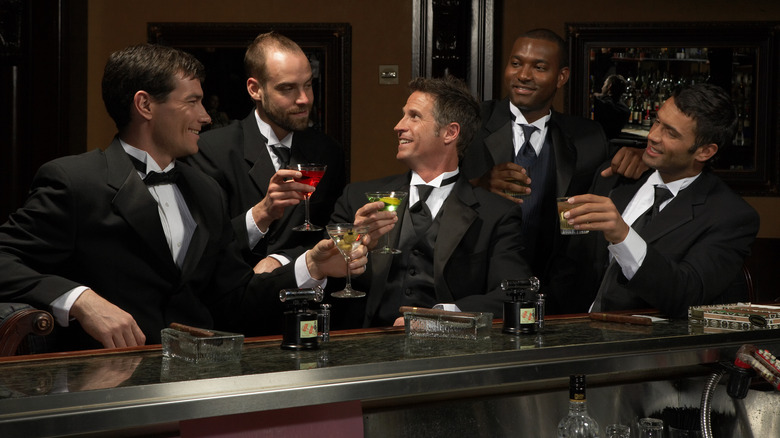 Chris Clinton/Getty Images
You shouldn't make the groom feel pressured or uncomfortable at any point in the night. For instance, trying to get him to drink more alcohol than he wants to consume is a definite no-go. While most of the peer pressure scenarios involving drinking and drugs that you see in movies or on TV involve teenagers, the same thing can happen with adults in social situations. A bachelor party should be nothing but fun for the groom, so don't ruin his night by pushing him to do anything he doesn't want to do.
Don't take it too far with the drinks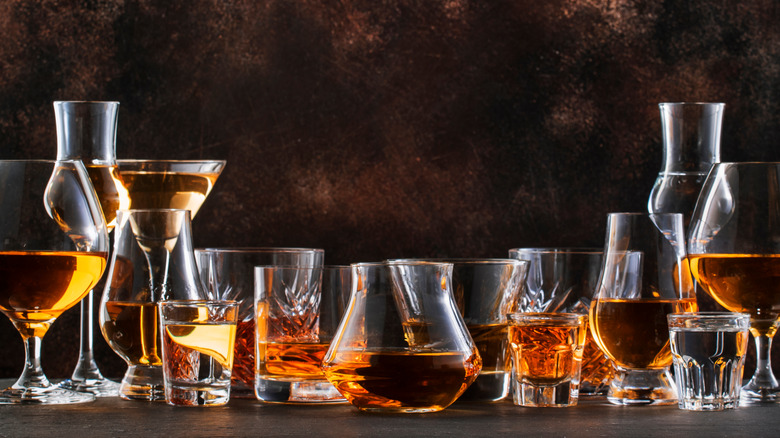 5PH/Shutterstock
We've all seen "The Hangover," a movie that shows everything that can go wrong when a wild bachelor party gets out of hand. While those out-of-control scenarios make for hilarious moments on the big screen, dealing with the consequences in real life isn't nearly as fun. A hangover is a predictable outcome of a night of drinking, but drinking to the point of getting kicked out of the bar or throwing up in an Uber is excessive.
Don't encourage cheating or hard drug use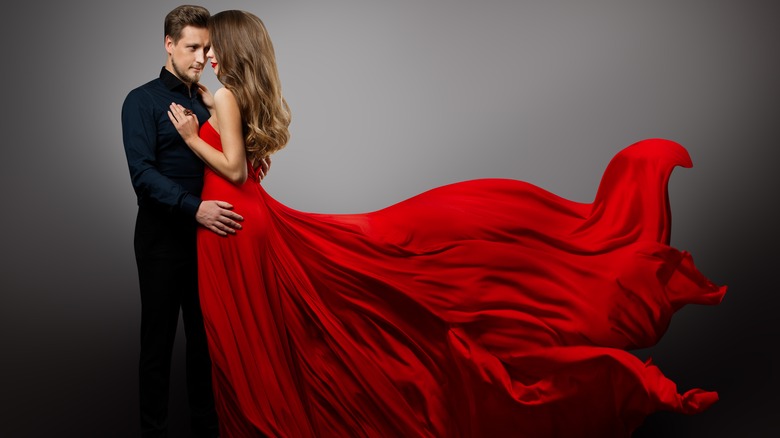 Inara Prusakova/Shutterstock
While some grooms-to-be actually cheat at a bachelor party, the soon-to-be husband — and all other guests in monogamous relationships — should know better. So, don't plan anything that involves cheating, such as hiring prostitutes. Strip clubs may also be off the table, depending on what the bride's level of comfort. (And yes, you should be honest about this element.)
While alcohol and cigarettes are legal and typically expected, illegal drugs such as cocaine or heroin are addictive and dangerous. According to Healthline, a few possible consequences of substance abuse include addiction, heart issues, overdose, and even death. Not only that, but do you want to risk ending up in jail? 
Do your research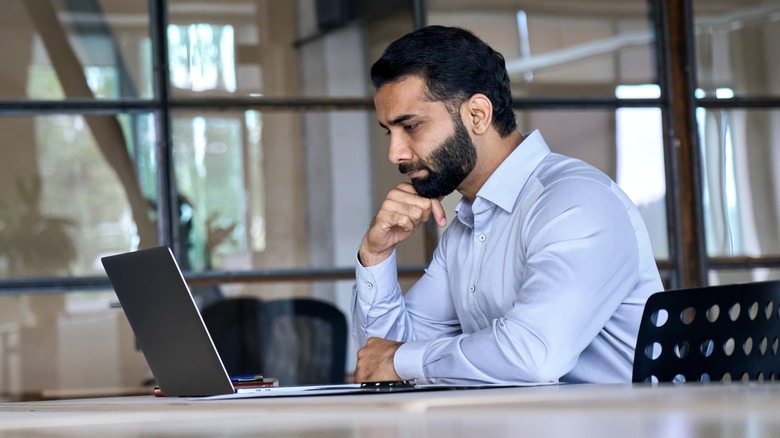 Ground Picture/Shutterstock
Winging it isn't going to work if you're throwing a bachelor party, so make sure you're prepared by doing some research. For instance, the best time for a bachelor party is around a month before the wedding so that it's close to the big day but not close enough to interfere with anything leading up to the ceremony. If you have a particularly busy schedule, you may have limited time to plan the party. In that case, you should consider hiring a professional to iron out the details and guarantee the event runs smoothly. 
Think about the food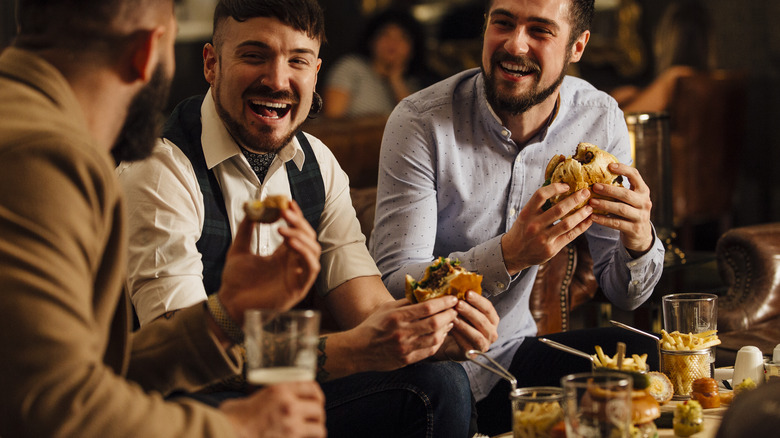 Dglimages/Getty Images
Typically, bachelor parties are more about partying or actual activities than eating, so the food is often simple, as it isn't the most significant aspect of the night. Easy-to-eat finger foods such as sliders and nachos are popular options. However, if the groom is passionate about food, you should consider a fancy dinner with delicious cuisine and tasty drinks for his bachelor party. Is there an exclusive restaurant he's always wanted to go to or a favorite fine dining spot he adores? Take him there!
Consider a trip to Las Vegas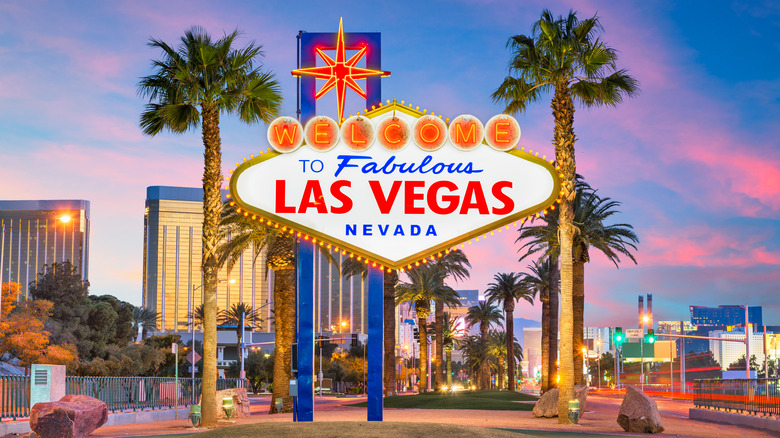 Sean Pavone/Shutterstock
There are plenty of ideas for every groom's personality, but if he enjoys nightlife and excitement, Las Vegas could be a great choice for his bachelor party. After all, there's a reason why so many movies about the occasion take place on the infamous Vegas Strip. You should think about taking him clubbing to drink and dance the night away at the iconic Omnia Nightclub or respectfully watch the dancers at the famous Little Darlings strip club in Las Vegas — after making sure the bride-to-be is okay with it, of course.
Think about a New York City getaway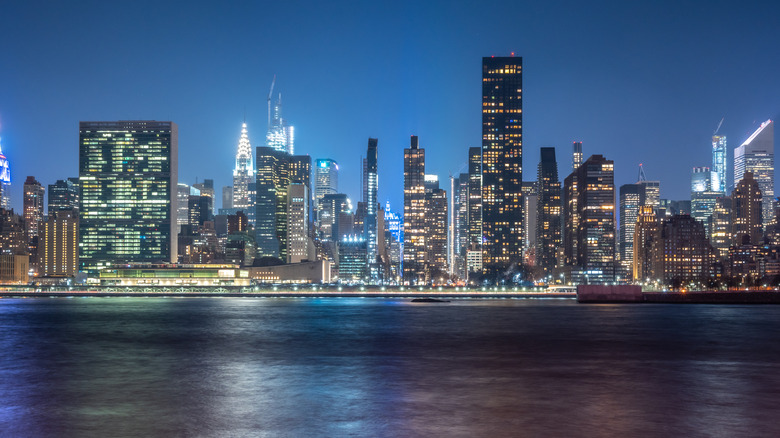 Ernest L Photography/Shutterstock
If you want to plan an exciting getaway for the future groom but aren't sure if you want to commit to going to Las Vegas, heading to New York City is another fun idea. There's so much to do in the city, so every type of groom can potentially have their dream bachelor party in Manhattan. For example, a music-loving future groom would likely love to sing his heart out at The Spot Karaoke & Lounge, while a theater-obsessed groom-to-be would probably be beyond happy to see a Broadway show.
Maybe go camping under the stars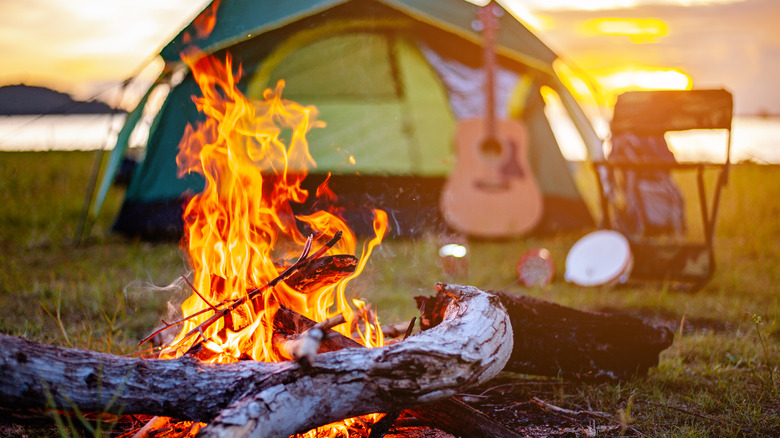 Day Of Victory Studio/Shutterstock
Is the groom an outdoorsy type constantly talking about hiking, fishing, and spending time outside? If so, he'll likely appreciate a camping trip. Camping is a love-it-or-hate-it activity that's not for everyone. However, as mentioned earlier, it's the future groom's night, so if he's more of a camper than a clubber, you should do what will make him happy. Camping bachelor parties typically aren't very expensive, either, which may come as a relief to many attendees. If you decide to go this route, some of the best locations for these outdoorsy parties are Minnesota, Maryland, North Carolina, California, and Alaska, according to The Plunge.
Do something sports-related for a sports-obsessed future groom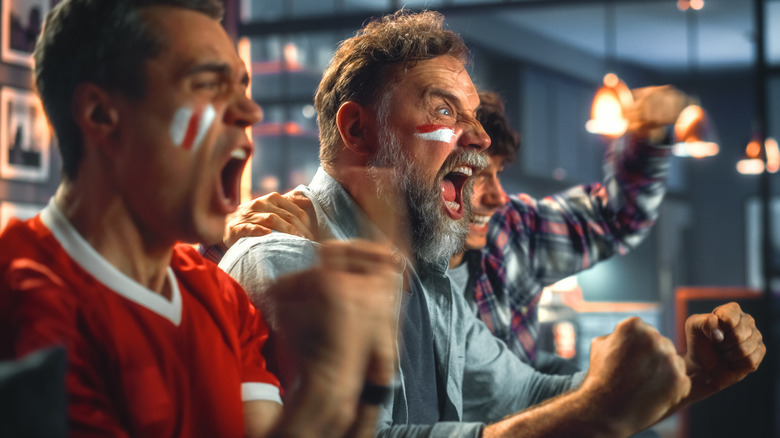 Gorodenkoff/Shutterstock
Not to sound cliché, but some guys really love sports. So, if the groom-to-be has a sports obsession, the bachelor party should have a sporty theme. For example, if his favorite sport is hockey, consider taking him to a hockey game to watch his favorite team play. Or, if he likes sports but also enjoys partying, take him to his favorite sports bar and require all the guests to wear sports jerseys.
Don't stress and have fun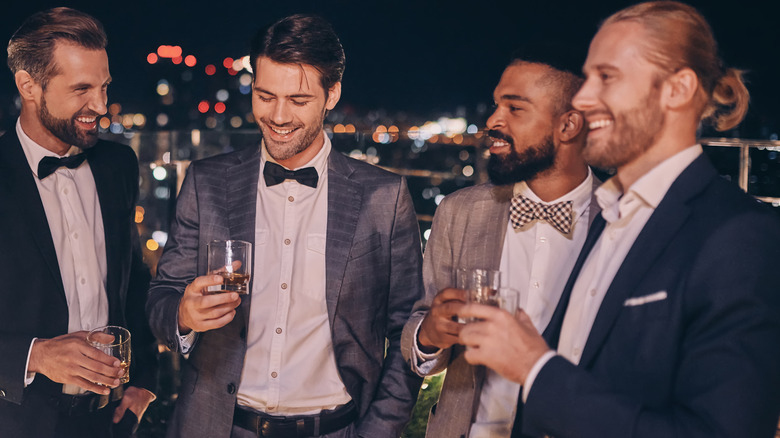 G-stockstudio/Getty Images
The whole point of bachelor and bachelorette parties is to have an excellent time, so it should be more enjoyable than stressful. No matter how hard you try to ensure that the party goes as smoothly as possible, it's typically impossible to make everyone happy, so there's no point in worrying over whether every guest is having the best night ever. As long as the groom enjoys his party, you're doing a great job.