Oprah Winfrey Was Stunned When She First Saw Meghan And Harry's British Home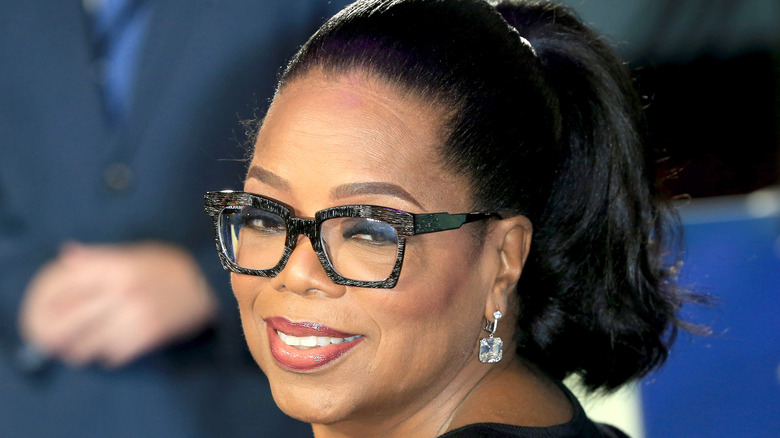 Fred Duval/Shutterstock
The second part of the Netflix docuseries Harry and Meghan, which focuses on the life of the Duke and Duchess of Sussex in their own words, was released today, December 15. The highly-anticipated new episodes allow viewers not only a glimpse into the hearts and minds of the controversial couple, but also a glimpse into the couple's former British home, where they lived before famously stepping down as working royals and moving to the U.S. back in 2020 (via The Daily Mail).
While the scenes depicting the couple's life in their Nottingham Cottage are charming and include Harry cuddling up with a dog, Meghan joyfully dancing in a doorway, and Harry donning his military uniform inside a walk-in closet, it is the cottage itself, which is far removed from the gleaming palace many might have assumed the couple were living in, that surprised viewers most. Interestingly, it also surprised a very famous visitor to the cottage a few years back: Oprah Winfrey.  
How Oprah reacted to the couple's cottage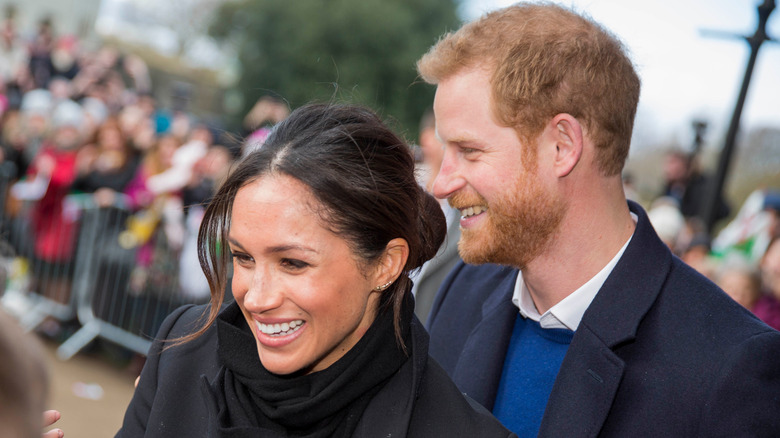 ComposedPix/Shutterstock
When most folks hear "Meghan and Harry" and "Oprah" in the same sentence, they likely remember the bombshell interview the couple gave to Oprah, which aired in March of 2021. The interview shocked many, as Duchess of Sussex Meghan Markle made open claims that she had experienced racism at the hands of her royal in-laws (via The New York Times). 
But before Meghan and Harry left the U.K., and before any such interview happened, the couple was already friendly with the television star, and had invited her to their cottage home in Nottingham (via Daily Mail). Oprah, like many viewers of the Harry and Meghan docuseries likely also experienced, was rather shocked at the home the royal couple shared. Rather than the palace many might have imagined, The Prince and his new wife were living in a charming country cottage with ceilings so low that Harry, due to his height, had to sometimes duck to avoid bumping. 
In the newly-released docuseries, Meghan recalls Oprah's visit and her surprise at the quaint sweetness of the cottage. Meghan tells viewers Oprah said at the time, "No one would ever believe it!" Meghan laughs warmly at the memory of the talk show sensation's reaction.