The Young And The Restless Star Eric Braeden Reflects On His WWII German Childhood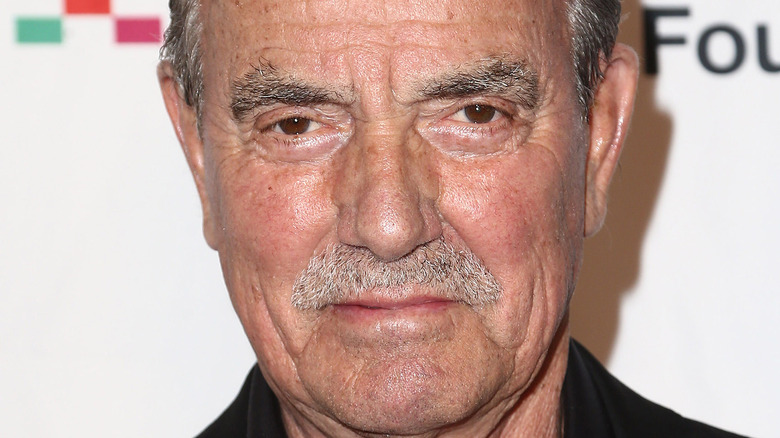 Tommaso Boddi/Getty Images
We may receive a commission on purchases made from links.
Emmy award-winning actor Eric Braeden came to America from Germany in 1959. He often played German soldiers early in his career on TV shows like "77 Sunset Strip" and "Combat!" His birth name was Hans Jörg Gudegast, but he adopted the stage name of Eric Braeden when he played Captain Hans Dietrich on the show "The Rat Patrol." After appearing in several other shows throughout the 1970s, Braeden got the part of Victor Newman on "The Young and the Restless," and was only supposed to be on for 26 weeks (via Hollywood Walk of Fame). Decades later, Braeden is still a fan favorite on "Y&R," especially with Victor's long-running feud with Jack Abbott (Peter Bergman). The two actors were so intense in real life that they ended up in a physical altercation in 1991, but have since patched things up. 
In an interview with CBS This Morning, Braeden explained that his wife, Dale Russell Gudegast, encouraged him to sign on with the show for several years after his 26 weeks were up. He admitted that he initially didn't like soaps due to having to learn his character's lengthy dialogue and wanted to leave the show. "The most I've ever done in one day is 62 pages of dialogue," he stated. He credited Dale for telling him to stick with it and look at the dialogue as a challenge, which he has done to this day.
Eric Braeden discusses his adolescence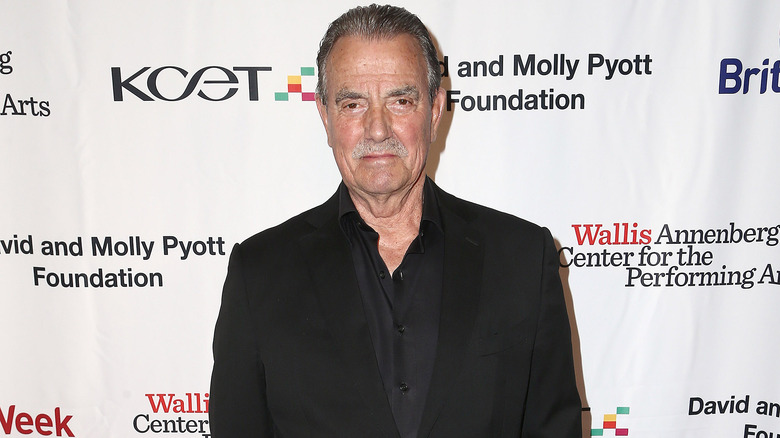 Tommaso Boddi/Getty Images
On his website, "The Young and the Restless" star Eric Braeden describes his childhood in Germany as rather bleak. Born in 1941, the veteran actor told The Charlotte Observer in a video interview that his town had been "Bombed to smithereens. Five hundred thousand bombs were ... thrown over my town. It was 96% destroyed, so I was born in '41, at the beginning of all the bombardment. I grew up in the rubble, worked on farms" (per Soap Central). He credited sports with getting him through high school. After graduating, he decided to come to the US, saying, "I saw America as a land of opportunity, but also as the land of adventure, the land of cowboys and Indians." 
In 2017, Braeden told NPR that Kiel — the town where he grew up — was also "A center for [the] building of warships and submarines, and hence it was obviously a target of Allied bombers." He went on to say that although his father was part of the Nazi Party, he never saw him in uniform, and his dad was very warm and loving. Because Germans never discussed the war, Braeden had no idea about the brutality that occurred. When a high school friend once confessed to him that he was Jewish, Braeden asked his mother what that meant. She would only state that what had happened to the Jews was "unforgivable."
Eric Braeden didn't know much about World War II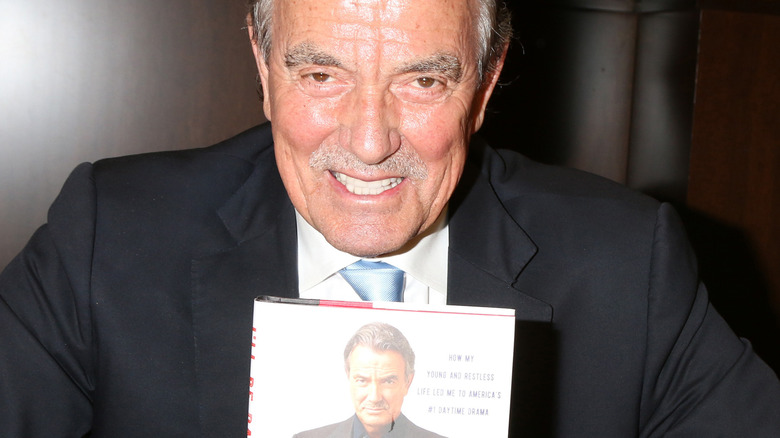 Kathy Hutchins/Shutterstock
Soap opera superstar Eric Braeden didn't really know anything about what happened in Germany during World War II until he came to America. The "Young and the Restless" actor told NPR that in the early '60s, he saw what seemed to be a German film titled "Mein Kampf" playing at a theater in Los Angeles. Feeling rather homesick, he decided to see the film, a Swedish production that used footage shot by Nazi propagandist Joseph Goebbels himself and graphically detailed what happened during the war.
Braeden continued, explaining, "I honestly had not grown up knowing anything about 'Mein Kampf' or really the Nazi era, except that Germany had lost the war. My early impressions were of English tanks coming through the village and arresting my father." Feeling that his eyes had been opened for the first time, Braeden then found an interest in politics and history. In his autobiography, "I'll Be Damned: How My Young and Restless Life Led Me to America's #1 Daytime Drama," Braeden gives a detailed account of his childhood in World War II Germany and his rise to becoming a fan favorite soap opera star. In it, he explained, "that never so much as a racist, anti-Semitic word was uttered in my father's household."
When his father returned after being arrested by the Allies at the end of the war, he said, "I joyfully threw my arms around his neck that day."