What Eric Braeden Thought About Soap Operas When He Started On The Young And The Restless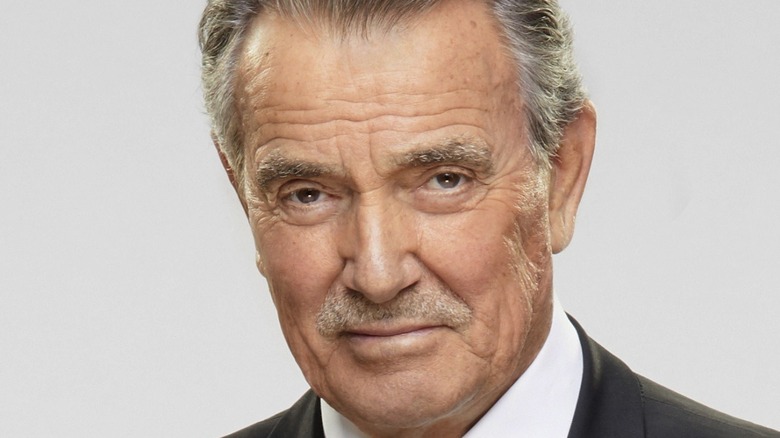 CBS Entertainment
Eric Braeden has been acting since 1961 and has played the ruthless villain Victor Newman on "The Young and the Restless"  for over 40 years. As such, he makes a tidy sum of money each episode – more than his co-stars, in fact. Similarly, Victor, who was orphaned at a young age, ended up as one of the world's richest men through his company, Newman Enterprises (via Soaps Central).
Over the years, Victor has clashed with his arch-nemesis Jack Abbott (Peter Bergman) and engaged in dastardly deeds not only against Jack but several other characters as well. He colluded with Jack's lookalike Marco Annicelli to take Jack down, and also tried to kill Jack several times. Some of Victor's many other crimes include kidnapping a photographer and feeding him rats, gaslighting Sharon Newman (Sharon Case) by messing with her bipolar medication, and blackmailing Michael Baldwin (Christian LeBlanc), per Soaps She Knows).
His villainy has made him a fan favorite, which is a testament to why the actor has played this character for so many decades. The role of Victor has brought him fame and fortune, but Braeden had some surprising views on soap operas when he first landed his role on "The Young and the Restless."
His Y&R co-workers influenced his initial impression of soaps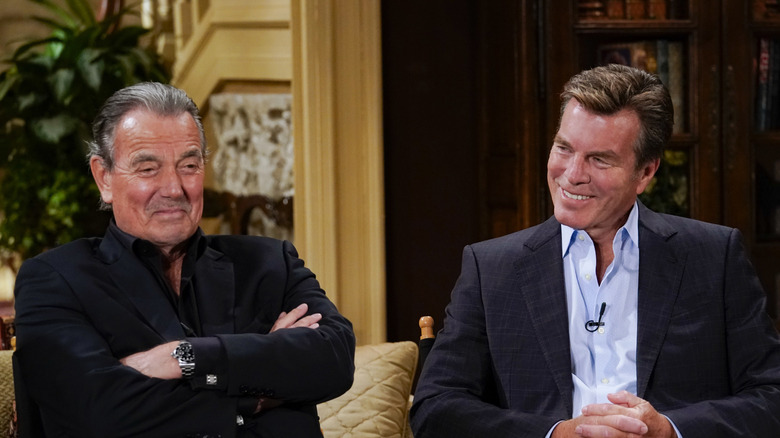 CBS Entertainment
The Emmy-winning performer was a guest on "General Hospital" actor Maurice Benard's show, "State of Mind." In the interview, Eric Braeden admitted that he initially "loathed" the soap opera medium,  mainly due to "the amount of dialogue, the speed and the lack of respect with which they worked."
Frustrated with the hectic filming pace, he revealed that, for the first couple of years on "The Young and the Restless," he would often scold a crew member for starting a countdown to "action" prior to a scene, telling them that he wasn't ready and would let them know when he was.
He went on to explain that back when he was first working in soaps, he found that quite a few people he worked with didn't seem to care about their job and even had a "disdain" for their medium. Braeden could feel this emanating from his co-workers and felt that some of it influenced his initial opinion of soap operas. He outlined in his memoir "I'll Be Damned" how he became depressed in his early days of playing Victor because the character was portrayed as very two-dimensional (via Soap Central).
He is very proud of his work on The Young and the Restless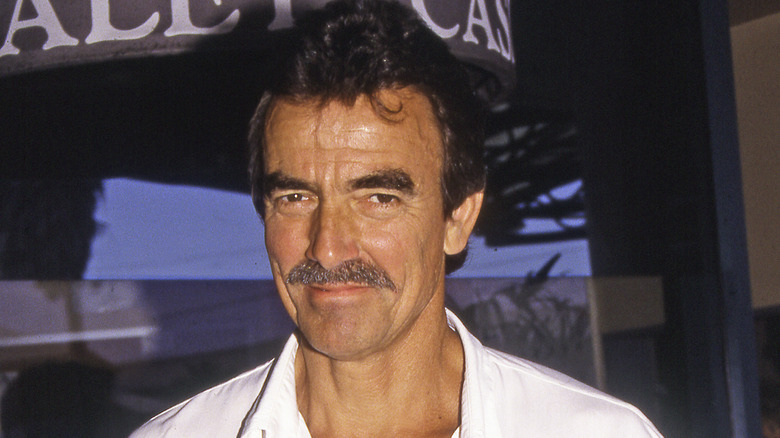 Vicki L. Miller/Shutterstock
Maurice Benard admitted that he was nervous about interviewing Eric Braeden on "State of Mind," but the senior soap star calmed his nerves by saying that they would simply talk, and shared some of his own anxieties from early in his career. As they continued to talk about a variety of topics, Braeden talked about how his opinion of daytime television evolved. 
Having worked in films, nighttime television, and theater before he started on daytime, he came to the conclusion that actors on soaps have the hardest job of any of those other mediums, and that they should be proud of the work they do. Early in his career on "The Young and the Restless," the people he worked with did not have this attitude and it took some time for many of them to realize that they are entertaining millions of viewers nearly every day.
He continually encourages other actors in daytime to realize that what they do is far more difficult than the other mediums and that they shouldn't worry about being "looked down upon" by people from other facets of the entertainment industry (via CBC Radio). Soap actors repeatedly do excellent work, considering the number of script pages they must do in one day as well as having practically only one take to get it right.