Instagram's New Notes Feature Could Change How You Interact With Followers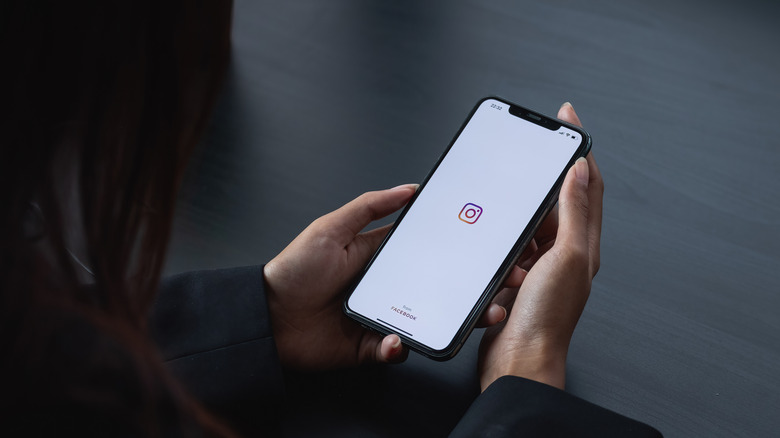 Natee Meepian/Shutterstock
Over a billion people around the world actively use Instagram each month, according to Statista. The social media app started in 2010 with it's first post, which was a picture by Instagram co-founder Mike Krieger, who shared a photo of a marina, via Time. Fellow co-founder Kevin Systrom later got in on the action and posted Instagram's first puppy picture. If you search for #puppy now, there are over 186 million results.
From these small beginnings, Instagram has become a place to share your carefully curated life with followers. Celebrities of all kinds have used the platform as well to build their audience, like Kylie Jenner who has 375 million followers. There have also been studies on the potential negative effects of social media like Instagram on self-image. However, for many, Instagram is a full-time job of creating content, according to Forbes. 
A large part of being able to make money from Instagram is by building a following, and that can mean interacting with your followers. Instagram now has a new feature called Notes that can change those interactions.
Instagram Notes will show up for only 24 hours in your inbox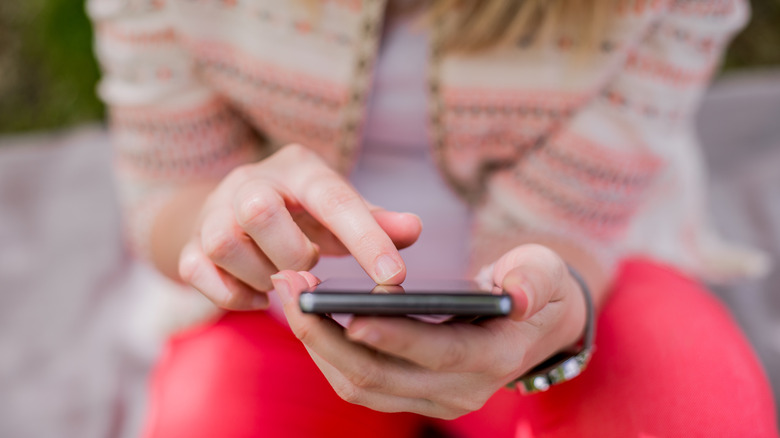 Dragana Gordic/Shutterstock
The Notes feature that Instagram introduced on December 13 focuses on letting people use their words, instead of photos or videos, to send messages. Notes are messages of 60 characters or less that are shared with a select group of followers, per Today. To see who has posted a note, go to your messages and look at the top of your screen to see the profile pictures and notes left by those you follow. It's a bit like Instagram Stories from the homepage. If someone posts a note, there's no notification, so you have to check the inbox. And those messages will only last for 24 hours, according to Business Insider. Scroll horizontally through the profile pictures to see everyone who has left a note.
Clicking on the picture of someone who has posted a note will let you open up and start a direct message with them specifically. If you want to post your own note, go to the direct message page and click on the addition symbol to the upper right corner of your profile picture. You'll have the option to share it with followers you follow back or just close friends. That's an important thing to realize, because not all of your followers will be able to see your notes, just the ones you also follow.
Notes is just one of the new features coming to Instagram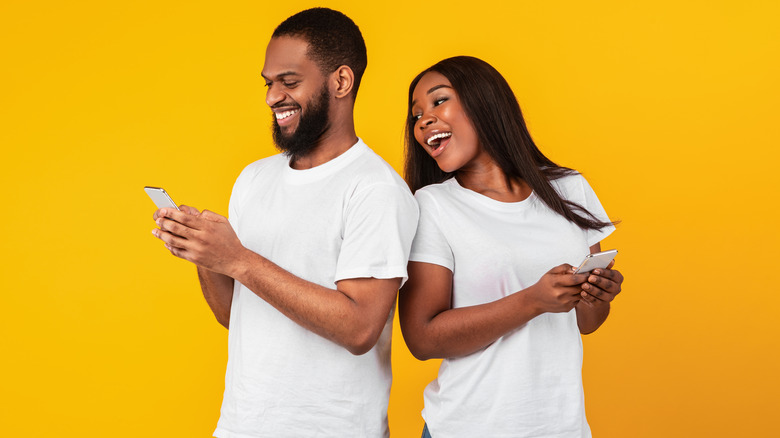 Prostock-studio/Shutterstock
You can delete a note before the 24 hours have elapsed by tapping on it and either writing a new one or deleting the one that's already there. Once a note is removed, your followers won't be able to see it. In order to use Instagram Notes, you'll need to make sure you've updated your app. 
Some users have compared the Instagram Notes feature to being akin to the AIM statuses or Away Message from one of the first instant messaging services, per The Verge. Notes is also just one of a few new features that Instagram is planning for users. Another seems to be a way to compete with the social media app BeReal. The Wall Street Journal reported that the feature, Candid Stories, is being tested in South Africa. Candid Stories sends a daily notification for users to take a picture with the front and back camera with no filters allowed. This is almost identical to BeReal, which is like when Instagram released another controversial new feature that mimicked TikTok — Instagram Reels. 
They've also started testing group profiles, which shares posts amongst a designated group, as well as Add Yours nominations, which allows users to invite chosen friends to respond to a prompt in stories. There is also Collaborative Collections, which lets groups add, share, and save content, according to Meta.