The Sad And Gut-Wrenching Story Of General Hospital's Little Liam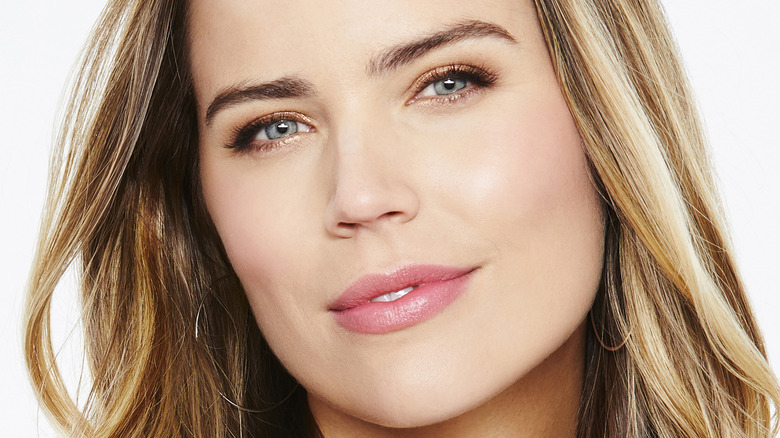 Ricky Middlesworth/ABC
The story of Sasha Gilmore (Sofia Mattsson) and Brando Corbin (Johnny Wactor) on "General Hospital" is a heartbreaking and tragic one. Sasha first came to Port Charles in 2018 when she was paid by Valentin Cassadine (James Patrick Stuart) to pretend to be the long-lost daughter of Nina Reeves (Cynthia Watros). Although the lie was eventually revealed, Nina was able to eventually get over her anger and the two became friends. However, Sasha's substance abuse on "General Hospital" due to the stress of her job and getting involved in a scheme with Detective Harrison Chase (Josh Swickard) were just additional issues she had to deal with (via Soaps in Depth).
As far as Brando goes, according to Michael Fairman TV, when he came to town, he found Carly Corinthos (Laura Wright) pinned down and shot at by unknown assailants. Brando rushed to the rescue and saved her. This put him in the good graces of his cousin, mob boss Sonny Corinthos (Maurice Benard). It wasn't long before Sonny gave Brando his own garage to work in. Later, he and Sasha found themselves attracted to each other, and after a one-night stand, Sasha became pregnant, per Soaps. 
Many bad things have happened to Sasha on "General Hospital" over the years, making fans irate, but there's one tragic story in particular that broke viewers' hearts.
Sasha's pregnancy brought her and Brando closer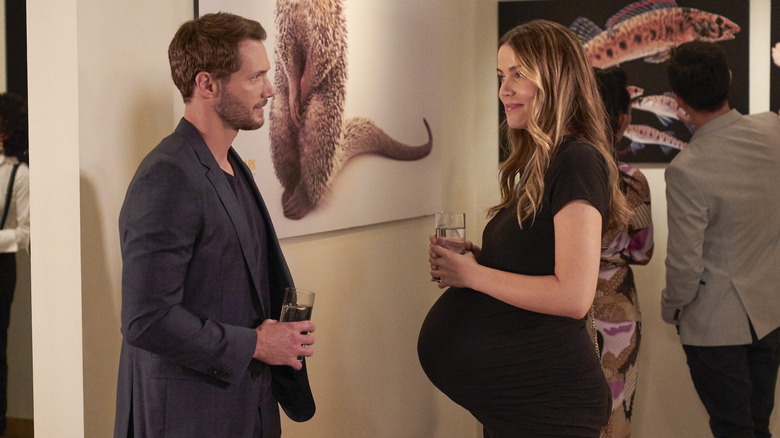 Craig Sjodin/ABC
For a time, Brando and Sasha's relationship on "General Hospital" was strained because she didn't want him working for his cousin, Sonny, due to the dangerous nature of his lifestyle. After talking with his friend, Curtis Ashford (Donnell Turner), Brando realized he needed to assess his priorities in life. He went to Sasha and declared that he wanted to be with her and would not work for the mob anymore, per Soap Central. They also had to deal with his meddling mother, Gladys Corbin (Bonnie Burroughs), who had moved to Port Charles to be closer to her son (via Soaps in Depth).
According to Soaps, while Sasha and Gladys didn't always see eye to eye, Brando's mother stepped up when she and Sasha were trapped in a storage room at the Jerome Gallery. Sasha's water broke and Gladys kept her calm until Brando found them and broke them out. Sasha was rushed to the hospital as she continued with labor. However, because of a placental abruption, she had to undergo a C-section, keeping her family tense as to what was happening. Sadly, the baby was without oxygen for too long resulting in zero brain function (via TV Shows Ace). For a time, the couple fought hard to see if there was any chance of saving the baby, but there was none.
Sasha and Brando made the toughest choice possible
Despite the hopelessness of the situation, Sasha Gilmore and Brando Corbin continued to believe something could be done for their newborn child on "General Hospital." They mustered up their courage, visiting the baby in the NICU. Sasha touched the baby, telling Brando that he would have a good life and needed a strong name. The couple chose the name Liam and welcomed him into the world, (via Soap Central).
As the days pressed on, Brando and Sasha exhausted all the possibilities that could be done for Liam. They both realized they had to do what was best for the child. While they contemplated taking the baby home and having him treated with home care, Sonny Corinthos explained to Sasha that all the time in the world wouldn't be able to fix what was wrong. Reluctantly, she realized what needed to be done. She and Brando went to the NICU to say goodbye to little Liam, per Soaps, tearfully allowing the doctors to shut everything off.
What nobody else saw was that, once the machines were turned off and Liam died, Sonny's father Mike Corbin (Max Gail) — who had died from Alzheimer's disease — appeared from a mysterious light and cradled the baby in his arms. Mike asked the baby, "Are you ready to go, Liam?" Then, Mike carried Liam as they walked off into light (via YouTube).