The Surprising U.S. City On Track To Become The New Fashion Capital In 2023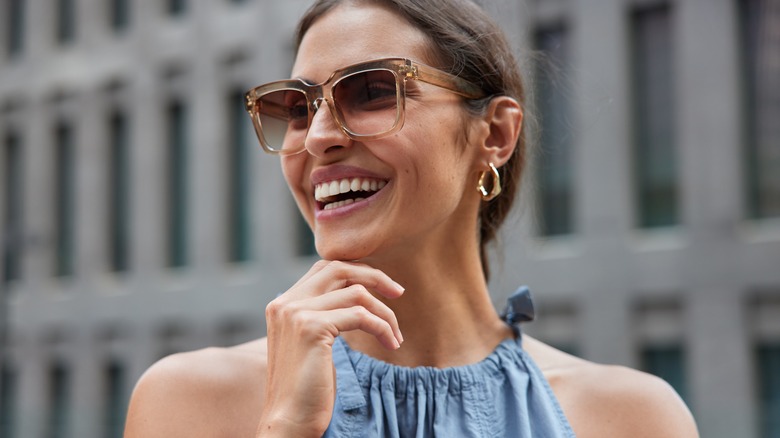 Cast Of Thousands/Shutterstock
Paris. New York. London. Milan. These cities are known as the "big four" in the fashion world and serve as hubs for the most innovative and creative style trends. Vogue Business reports that Paris is steadily on the rise and expected to hit the number one spot for fashion relevance by 2025, dethroning New York. But what makes a city the nucleus of the fashion industry? While New York and Paris host two of the most popular fashion weeks in the world, this doesn't necessarily an industry hotspot make. 
As Museum at FIT's assistant curator, Ariella Elia, clarified in an interview with The Cut, "There are hundreds of fashion weeks around the world." Elia helped bring the "Global Fashion Capitals" exhibit to the museum. And, according to the exhibit's teaching guide, these cities have been "centers of innovation" for the fashion industry. Per Vogue Business, Tokyo, Los Angeles, and Moscow trail behind the "big four" as major style capitals. However, another U.S. city seems poised to join that coveted list. 
Miami is on its way to becoming a major fashion hub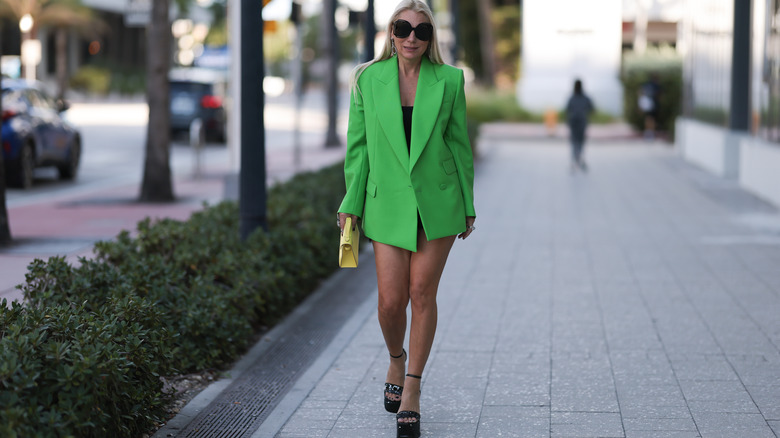 Jeremy Moeller/Getty Images
According to InStyle, Miami is quickly making itself known as a fashion metropolis. The combination of successful runway shows, popular street style, and its ties to American, European, and Latin culture has encouraged both brands and hordes of fashion lovers alike to flock to the sun-kissed Florida city — looking at Miami street style alone is sure to give you major wardrobe envy. 
Miami's reputation as one of the most fun and exciting cities in the country has evidently helped solidify its top spot as a major style hub. "We read it constantly in headlines from all sorts of publications — Miami is the sexiest city in the U.S., and some of these publications even position it to be the sexiest in the world," Lourdes Fernandez-Velasco, the creative director of Miami Fashion Week enthused. "How is there not going to be fashion?" 
It seems that designers are also excited about Miami's growing relevance in the fashion world, too. As Simonett Pereira, of Simonett, told Forbes, "One of the things I love about emerging cities is the freedom it gives creatives to carve their own space and follow individualistic paths," referencing the city. She added, "There's definitely a global magnifying glass on Miami but it's still a small enough city for designers and creatives doing something interesting to make a wave." 
Why Miami would be the perfect fashion capital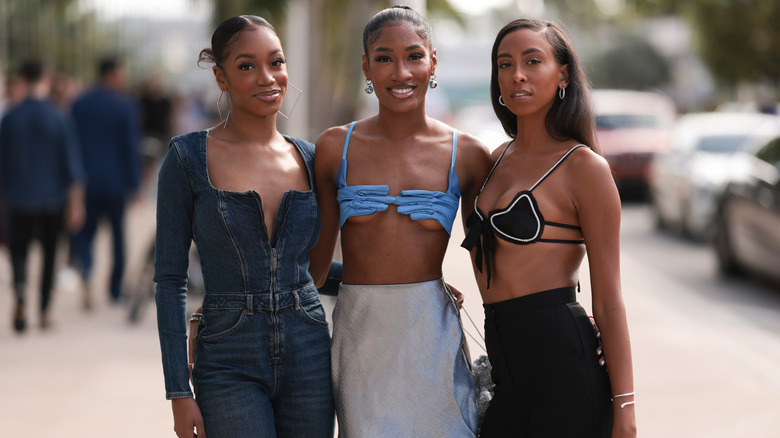 Jeremy Moeller/Getty Images
Located in the southern tip of Florida, Miami is accessible by air, road, and water, making it ideal for designers who want to make a new base in the city. Lourdes Fernandez-Velasco explained to InStyle that Miami Fashion Week brings together three important cultures in the global fashion scene, noting: "Miami Fashion Week is the perfect way for designers and brands to hit three markets in one shot: the U.S., Europe, and Latin America." Fernandez-Velasco also pointed out, "Its geographic location is unbeatable."
This cultural collision accompanies an attitude of risk-taking when it comes to style. Trending colors rule fashion in Miami, leaving neutrals for the more reserved looks of New York and Paris. TV personality Diana Perkovic explained how the bold styles of Miami have helped her distance herself from the status quo. "I find I take more risks, show more skin, and wear more color than ever before," she said. 
That sentiment was shared by NST Studio founder Natalie Teran. "I believe it gives emerging creatives the opportunity to forge their own path, instead of fitting into an already existing mold," she informed Forbes. For fashion creatives and stylish risk-takers alike, Miami is clearly the place to be.