What Lifetime's A Christmas To Treasure Could Mean For LGBTQ Representation - Exclusive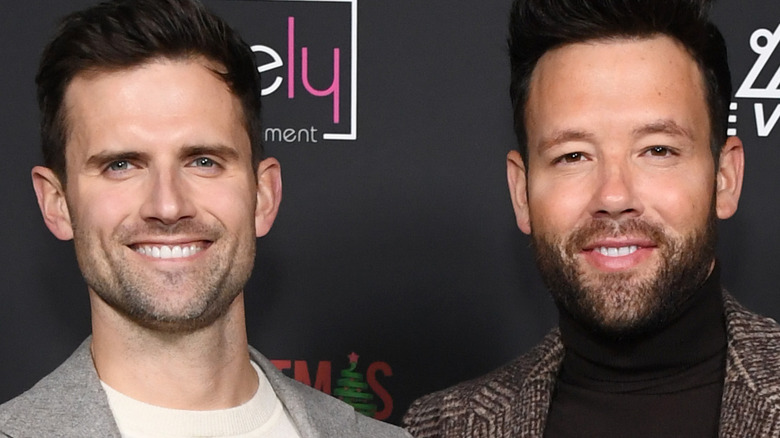 Jon Kopaloff/Getty Images
Kyle Dean Massey and Taylor Frey met during their Broadway days and got married in 2016, and their musical-worthy love story has made its way to the magical world of the Lifetime channel just in time for the holidays as they play opposite each other. The new movie "A Christmas to Treasure" tells the story of six childhood friends who return to their hometown to go on a treasure hunt set up by a dearly departed mentor. Massey plays Everett, who struggled with his sexuality as a teen, and Frey plays Austin, who came from a more accepting family.
In the couple's exclusive interview with The List, Frey shared how special it was to be playing male love interests on screen. "It's an important time to share these stories and remain visible when so many networks are just doing heterosexual couples." Massey added, "We're at a time, for whatever reason, that any type of gay movie is receiving backlash. It takes some courage for networks to make and buy these movies and air them and promote them."
The movie is only the Lifetime network's third LGBTQ love story, and in their interview, Kyle Dean Massey and Taylor Frey let fans in on the magic behind their new movie and their hopes for the future of LGBTQ representation on screen.
The story will resonate with LGBTQ youth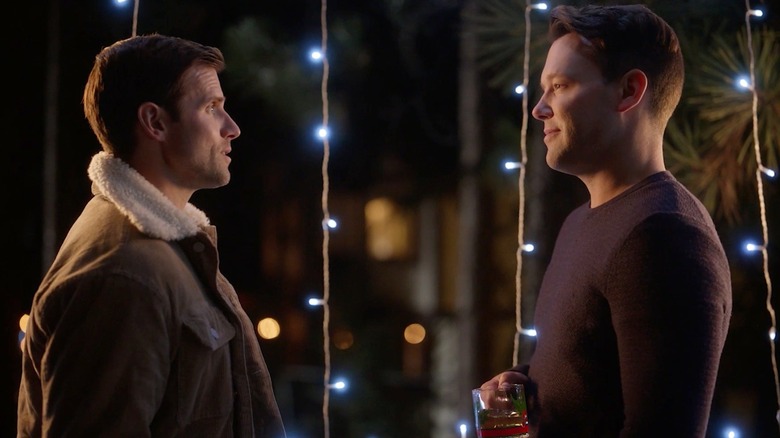 Lifetime
When Taylor Frey spoke to The List about the potential impact of "A Christmas to Treasure," he shared, "It would've been cool when we were kids to see this kind of material and these storylines on screen ... knowing how I felt inside but not really seeing myself represented out in the media."
In the movie, Everett shares that he struggled to come out to his parents. When asked if he could relate to his character's experience, Kyle Dean Massey told The List, "Not so much — my [experience] was really wonderful ... But I've lived long enough to experience other people having those issues, so it wasn't anything difficult to tap into. Even still today, we're constantly faced with backlash just being who [we] are."
This backlash has unfortunately affected the couple in real life via social media. "For [us as] two gay men who [have] a child, the comment sections are awful," Frey shared. "It is what it is. I learned in sixth grade not to take anything to heart." Thankfully, the pair isn't letting negativity bring them down as they celebrate the premiere of "A Christmas to Treasure."
It can help families come together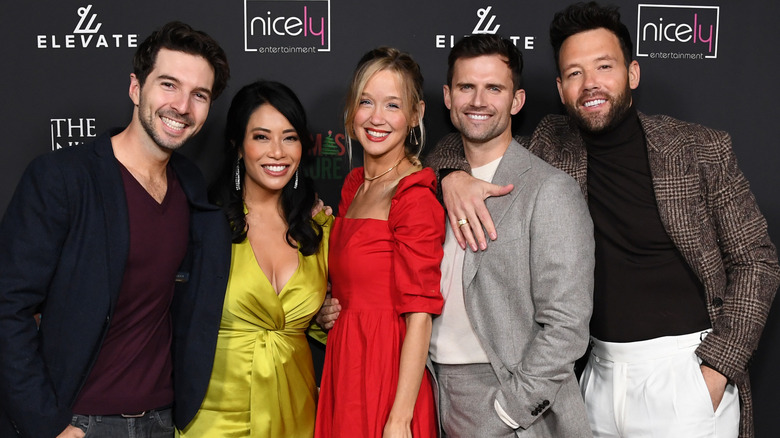 Jon Kopaloff/Getty Images
Taylor Frey and Kyle Dean Massey told The List that it's not only important to see LGBTQ representation in film narratives, but that casting gay actors can also make a world of difference. When discussing a forthcoming project, Frey shared, "I'm more inclined to cast gay people in gay roles." He also addressed the general lack of opportunity for LGBTQ actors. "People that are part of the queer community are given fewer opportunities to play characters, especially if being gay is not at the forefront of the storyline, if the major dramatic conflict is [not] being gay or coming out."
Taylor Frey was ultimately proud of Everett and Austin's love story and its potential impact. "When you think about the audience for these movies, it's a powerful story to share because it's very possible it could be someone's mom who needs to see [it and be] like, 'When my kid comes out to me next year, I can think back to this movie and think, "That's totally normal, and they're going to be happy and fine and find somebody."'"
"A Christmas to Treasure" premieres on Lifetime on December 16 at 8 p.m. ET/7 p.m. CT.