Survey Shows Noticeable Jump In Parents Now Against Common School Vaccinations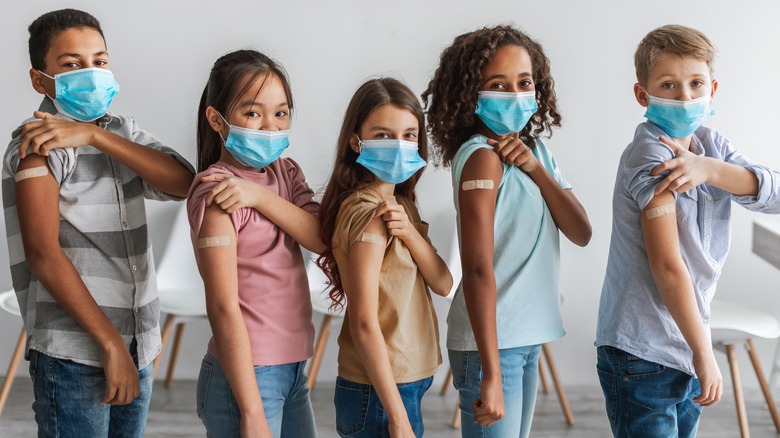 Prostock-studio/Shutterstock
At the start of the COVID-19 pandemic, the promise of a vaccine provided a glimmering hope that many Americans held onto while the world stopped around them. The FDA approved the first variation of the COVID-19 vaccine in August 2021, according to the organization's news release from the time, but it wasn't long before turmoil arose concerning vaccination policies and recommendations. 
Many feared that the mRNA technology used in the vaccines would alter DNA in potentially deadly ways. Fact-checkers from Memorial Sloan Kettering Cancer Center confirmed this was patently false, clarifying: "None of the [COVID] vaccines interact with or alter your DNA in any way, and therefore cannot cause cancer." And yet, misinformation about the CDC's recommendations for kids and COVID vaccines spread like wildfire. 
Now, a new poll suggests that parents aren't just concerned about COVID vaccines either, highlighting the long-term impact of these conspiracy theories in the process. 
Over a third of parents are against routine school vaccinations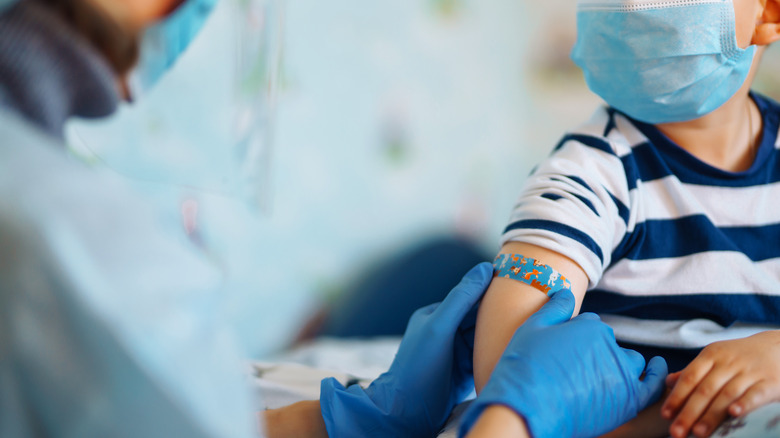 Maksym Belchenko/Getty Images
The Kaiser Family Foundation revealed shocking polling results concerning common vaccinations for school-aged children. According to their survey, 35% of adults believe that parents of children under the age of 18 should have the ability to opt-out of the measles, mumps, and rubella vaccines compared to 23% in 2019. Every state and the District of Columbia require at least some vaccinations for contagious diseases (via CNN). 
Although there are a few exemptions, the COVID-19 pandemic has evidently changed certain adults' views on common vaccines. "The talking point that has been circulated is the concept of taking away parents' rights," Dr. Sean O'Leary, chairman of the American Academy of Pediatrics committee on infectious diseases, told The New York Times. "And when you frame it that simply, it's very appealing to a certain segment of the population." 
But, as Dr. O'Leary pointed out, "What about the right to have your children be safe in school from vaccine-preventable diseases?" 
A lack of vaccinations has already had 'heartbreaking' consequences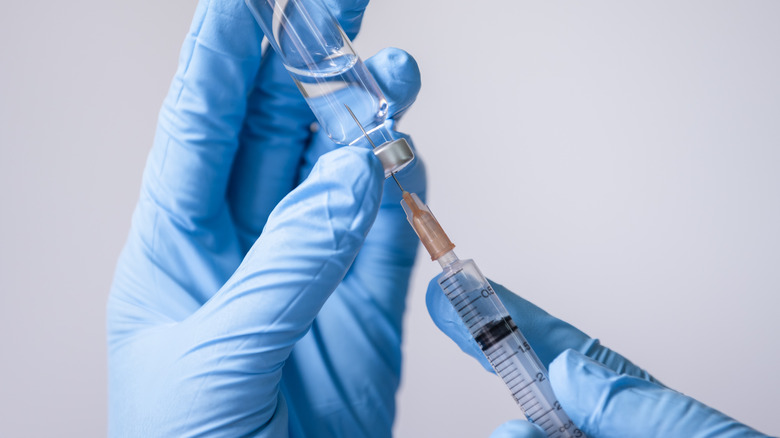 PhotobyTawat/Shutterstock
While more parents are opposed to routine vaccinations required for school-aged children, an increasing lack of vaccinations across the board has already resulted in concerning consequences. Data from Columbus Public Health demonstrated how 77 children had confirmed cases of measles in central Ohio earlier this year, and a third of them ended up being hospitalized as a result. Crucially, the vast majority had not received any vaccinations for measles.  
"What's really driving this is, unfortunately, a lack of vaccination, which is just heartbreaking," Dr. Nora Colburn, an adult infectious diseases physician at The Ohio State University Wexner Medical Center in Columbus, said, as reported by CNN. Without consistently high vaccine rates, outbreaks like these could be more common too. 
Further, "Measles is such a contagious disease that when you see those dips [in vaccine coverage], we really worry about the potential for large outbreaks," as Dr. Sean O'Leary shared with the outlet. "You need to really maintain a high vaccination coverage to keep measles from spreading."