Bumble's New Feature Flips The App's Entire Concept On Its Head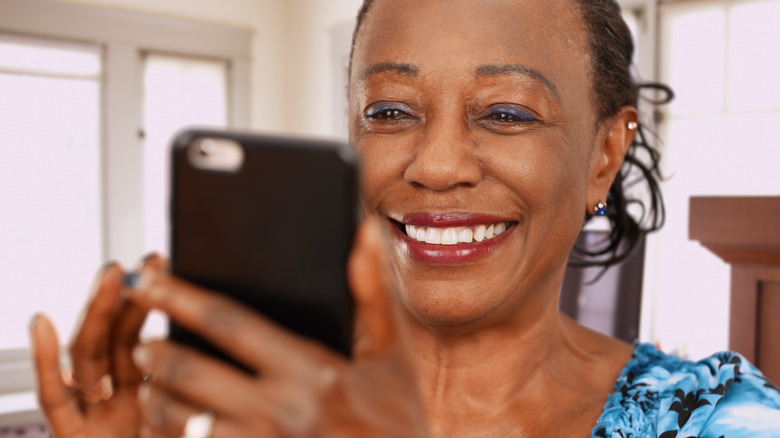 Diego Thomazini/Shutterstock
Dating apps have taken over the way we meet a new partner. Gone are the days of hanging out at a local dive bar hoping to find your next match. Now, you can seek out a connection with a stranger from your phone.
Taking the plunge and trying online dating can be scary at first. There will often be horror stories shared online about people's terrifying times meeting someone from Tinder. However, online dating can be successful, and apps like Bumble have looked to make it easier for women and non-binary folks, too!
Bumble's CEO is Whitney Wolfe, a woman who knows the struggle of having her inbox filled with guys on dating apps. She revolutionized the dating app industry by creating a woman-driven environment (per Elite Daily).
In order to talk to someone on Bumble, you have to match and the woman or non-binary user has to reach out. If they don't within 24 hours, the match is lost. Now, however, the app is switching up the game and adding a feature that flips it on its head.
Bumble's new feature changes the game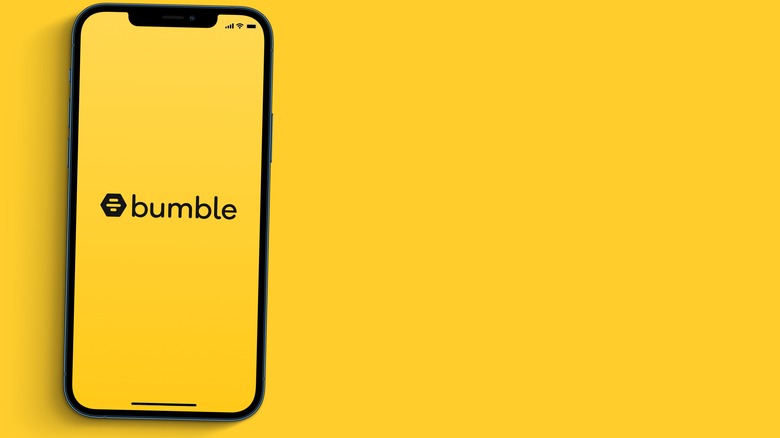 Diego Thomazini/Shutterstock
Bumble was best known as the only dating app that only allowed women to make the first move (via The U.S. Sun). After matching with someone, the women (or nonbinary folk) could initiate a conversation within the first 24 hours. Once that window passed, the match would disappear.
Now, however, the dating app has changed its game. Bumble recently launched a new feature that allows you to send compliments before matching with someone on the app (per Bustle).
"Compliments answer the what and why of dating. What is it about a person that you find fascinating? Why do you want to get to know someone better?" Bumble's sex and relationship expert Shan Boodram shared. "With that in mind, there truly is no better way to start a connection."
You can give compliments to anyone you encounter on the app. See something you like in their bio? You can drop them a compliment before ever matching with them. Bumble hopes this will start new connections on the right foot.
Not all app users are on board with the change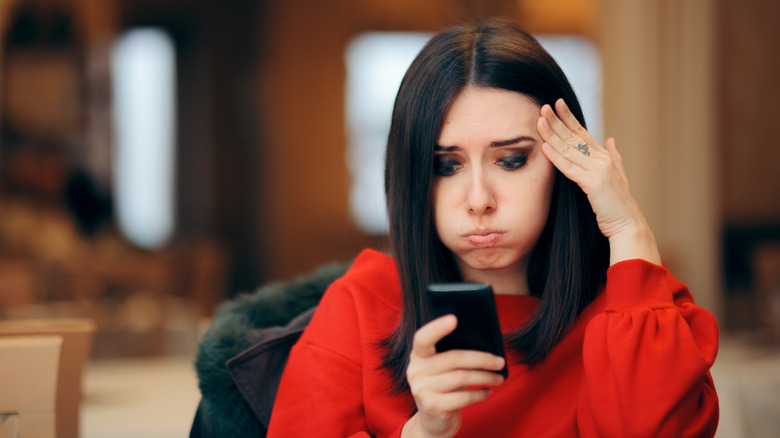 Nicoletaionescu/Getty Images
Bumble's new compliments feature allows users to send simple messages to someone else on the app before they match (via TechCrunch). The goal is to have users be more intentional with their connections and stand out from the crowd.
Users took to Twitter to share their feelings on the new feature. Not everyone was pleased. One person wrote, "Kinda defeats the whole entire pitch of your app about women making the first move, but ok."
Another shared, "Bumble ruined." One more user added, "@bumble throws out the entire premise of their app (women message first) by adding compliments. "Send her a cute compliment" maybe she don't deserve one"
Other users found humor in the new addition to the app. "Bumble has introduced "compliments" which is doing great things for my ego," one Twitter user said. Another added, "bumble keeps telling me to "try compliments" and that's a hard pass."