Relationship Expert Says Prince Harry's Actions Point To Trauma From Princess Diana's Death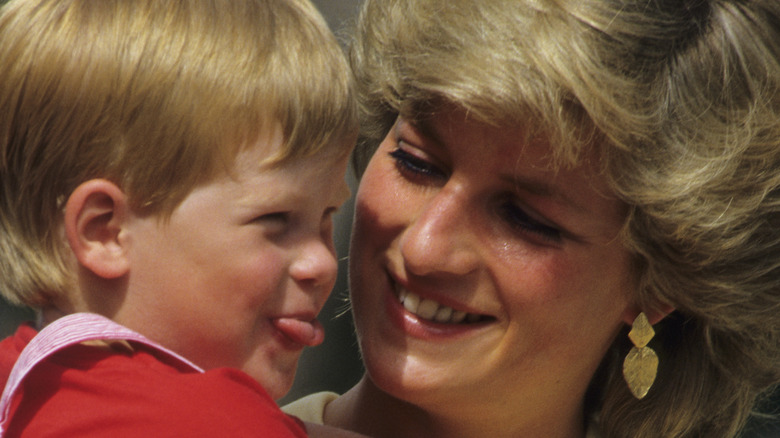 Georges De Keerle/Getty Images
If you've seen Prince Harry and Meghan Markle's record-breaking Netflix documentary, "Harry & Meghan," you'll know it gave us quite a lot to unpack about the royal family dynamic. Likewise, the most recent season of Netflix's "The Crown" raised questions about Harry's often strained relationship with the press. At the same time, there are undeniable parallels between the tabloids' harsh treatment of Princess Diana after she married into the royal family and Meghan.
Now, a relationship expert is weighing in, and as it turns out, there's reason to believe that Harry's fears about the safety of his wife, the Duchess of Sussex, likely have more to do with the traumatic loss of his mother than we may have previously thought. If this is true, then the Duke of Sussex's desperate push to get his family out of the limelight may have been about even more than just a desire for essential privacy — he may have seen it as a matter of life and death. 
Harry's is hugely concerned about his family's future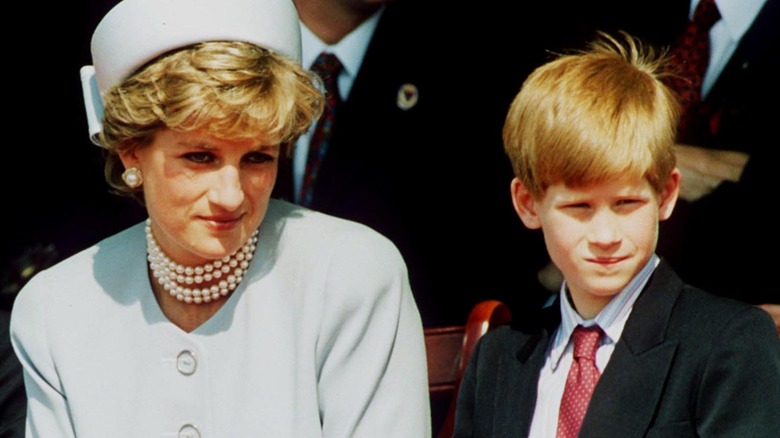 Anwar Hussein/Getty Images
In Netflix's "Harry & Meghan," Prince Harry drew comparisons between his wife, Meghan Markle, and his late mother, Princess Diana, pointing to their kind and empathetic natures, per Page Six. It's possible, though, that the parallels between the two women don't end there in the Duke of Sussex's eyes. During a recent appearance on Sky News Australia (via YouTube), author and relationship expert Rabbi Shmuley Boteach argued that Harry likely fears that Meghan's struggles with the media could ultimately result in her death, just as they did with his mom.
According to Boteach, "What [Harry's] saying is 'I can't allow my wife to end up dead; my fear is she'll end up dead. She has not handled the press attention well — or the press harassment — well the way that my mother did not handle it well. So, I've got to move away from this.'" Boteach then explained that the duke is done being harassed by the media 24/7, noting, "We have to accept that a woman died here 25 years ago, and to say that Harry was not genuinely traumatized by the death of his mother and under the worst circumstances ... To say that he is not making decisions that are largely based on that ... I would say that's not being fair to him." 
Evidently, the prince is concerned about history repeating itself and doesn't want to take any chances going forward.