The Heel Trend Nearly 40% Of People Think Should Be Over By Now - The List Survey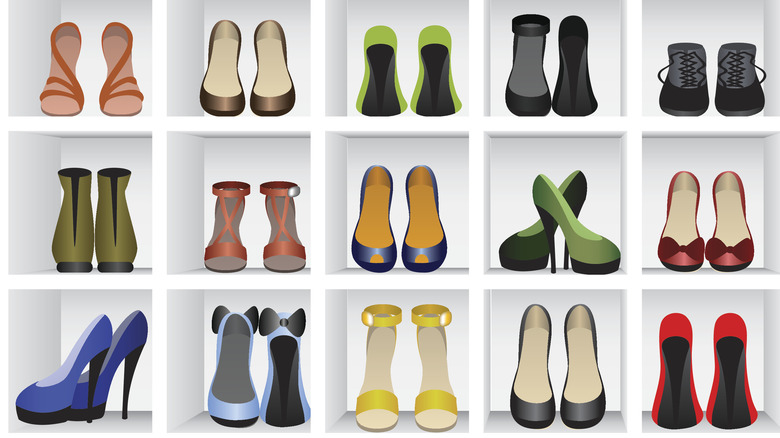 Sveta_aho/Getty Images
Shoes, glorious shoes! The ultimate accessory, they can take an outfit from casual to glam, add a pop of color, and, as Toni Collette's character Rose in the movie "In Her Shoes," says, "Shoes always fit." It's no wonder Reuters reported women on average own 19 pairs.
The Museum of New York's Fashion Institute of Technology even had an exhibit titled "Shoe Obsession," showcasing over 150 artfully designed shoes. Co-curator Dr. Valerie Steele shared with Psychology Tomorrow, "[Shoes] are an intimate extension of the body and seem to say so much about our attitude, aesthetics, sexuality, and social status."
While Reuters found out women tend to rotate between four favorite pairs from the collection in their closet, The List found out there are some shoes on your shelves you hope to never wear again. When asked what heel trend you thought should be totally over, you had a definite shoe style in mind.
Sky-high stiletto heels -- you are so done!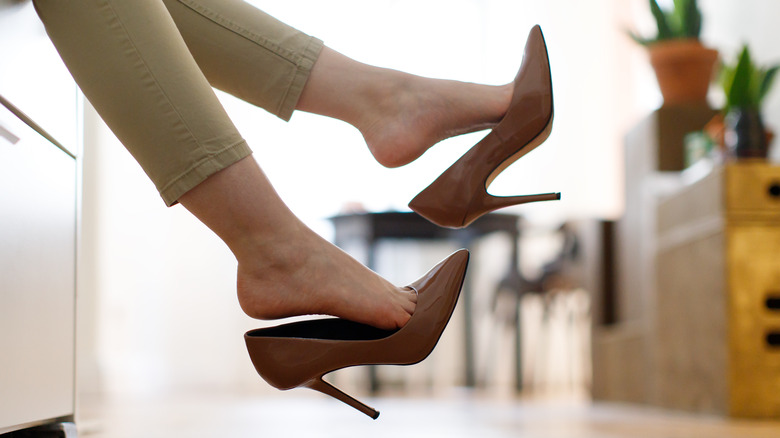 DimaBerlin/Shutterstock
Sure, they look pretty all lined up in a row, and they can make your legs look miles long, but really? You are so over the sky-high stiletto. In an exclusive poll by The List, almost 40% of people revealed this was the heel trend they were done with.
It could have something to do with the physical consequences that come with wearing high heels. According to Self Magazine, there's a whole slew of aches that can occur when you consistently wear high heels, including pain in your legs, hips, and back. "The higher the heel, the more weight and pressure get shifted forward," explains podiatric surgeon Jackie Sutera, D.P.M. "Your knees and hips then have to push forward and your back has to hyperextend backwards to counterbalance. It misaligns the whole skeleton."
While the stiletto heel is working its way out of your closet, a good alternative to adding all of the height without all the problems is platform heels, according to Tanglewood Foot Specialists. With the elevation in both the back and front of your foot, your body won't be compensating for the lean that stilettos cause.
There's a shoe you're not finished with yet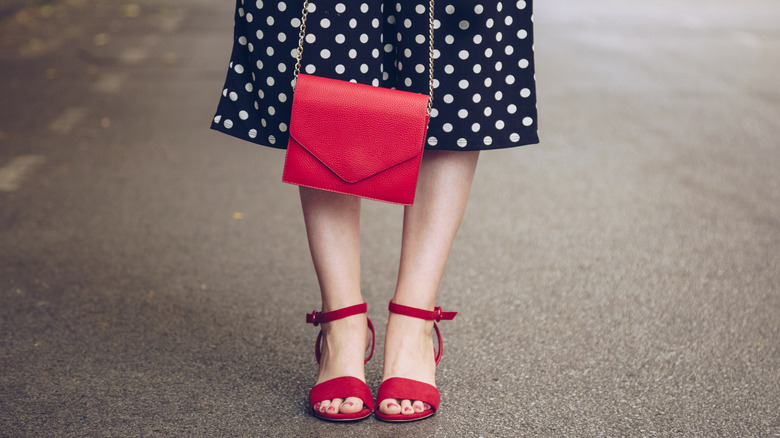 Dramalens/Getty Images
While almost 40% of The List readers would like to see the sky-high stiletto go high into the sky and disappear, ankle-strap shoes got less than 10% of the go-away vote, indicating we're not quite through with the trend yet.
A quick Zappos search for ankle strap shoes reveals a variety of beautiful results, indicating there's something for everyone, and for every occasion. As Fashion Week Online declares, "Ankle strap heels work with dresses, trousers, even loungewear. They can be worn in the office or out for dinner and everything in between."
Choose straps that twine all the way up your shins, or a shorter strap with a buckle that highlights the slimmest part of your ankle. There are sandals with ankle straps, pumps with ankle straps, pointed-toe shoes and open-toe shoes with ankle straps. And the best part? You can find plenty of fashion-worthy pairs without sky-high stiletto heels.