The Shaggy Bowl Cut Is Bringing A '70s Hair Trend Back In 2023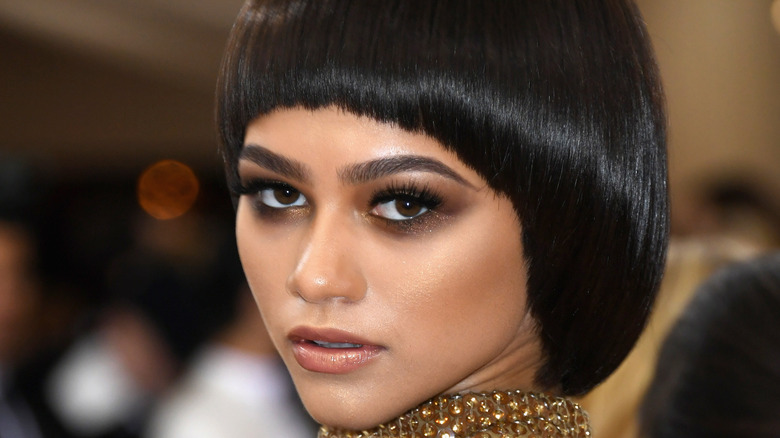 Larry Busacca/Getty Images
We've all heard the phrase "out with the old, and in with the new," but when it comes to hairstyles, it's often the opposite. After all, 2022 saw a reemergence of haircuts made popular in the 1990s — including Jennifer Aniston's "The Rachel" cut and the bob-pixie made famous by stars such as Cameron Diaz. Thanks to platforms such as TikTok, fresh, new takes on these old favorites have seen plenty of social media users shed their pandemic-era length for a new but familiar look. 
While the '90s might have guided last year's nostalgic fashion trends, expert stylists predict at least one haircut inspired by the 1970s will become the rage in 2023. Shaggy haircuts have made a comeback in recent years, but prepare yourself to start seeing more people adorned with the shaggy bowl cut. After all, stars such as Zendaya and Billie Eilish have already made appearances with this hot hairstyle. 
The shaggy bowl cut combines two hairstyles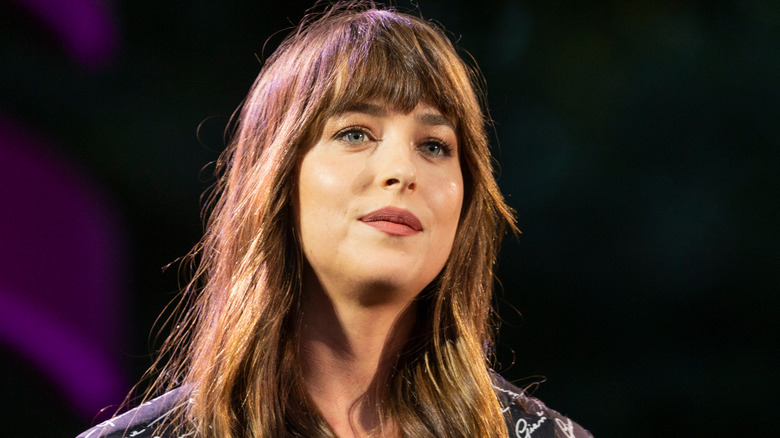 lev radin/Shutterstock
Shaggy haircuts rely on dramatic layers to give a somewhat messy appearance, and while they can appear on hair of any length, the shaggy bowl cut requires medium to long length for best effect, according to Allure. For this cut, stylists give rounded bangs that resemble a bowl cut to complement layering. New York-based hairstylist Frédéric Fekkai told the publication the style is reminiscent of one made popular by actress Farrah Fawcett in the '70s. "It's similar to a bob cut with the addition of subtle layers added to allow for movement to your hair," Fekkai said.
Of course, if the shaggy bowl cut isn't your style, you can always choose a shaggy cut or a bob — both are expected to remain trendy in the new year. Other haircuts to consider include the butterfly cut and both baby and soft bangs, according to Oprah Daily. Once you have your cut picked out, don't forget to select one of 2023's hair color trends next.
Retro hairstyles aren't going anywhere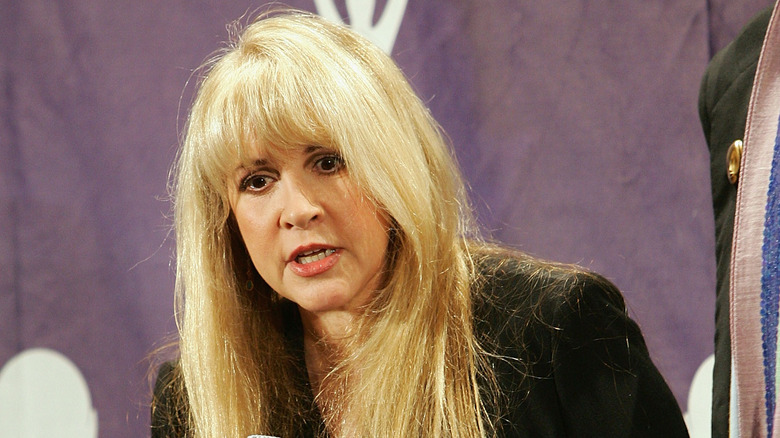 Evan Agostini/Getty Images
Retro hairstyles have topped the top trends list for the past few years, including 2022, and the truth is they aren't going anywhere soon. All Things Hair predicts minimal hairstyles will be popular for 2023 and beyond. This includes ultra wet hair, messy buns, the bedhead look, and side parts. Runway models and celebrities are usually the reason for such trends. 
During the pandemic, many people might have rediscovered Jennifer Aniston's iconic "Rachel" haircut — now known as the Octopus — or binged music videos from decades' past, leading them to want to try Stevie Nicks' famous tousled look. In 2022, Hello Gorgeous! Beauty Salon wrote in a blog post that many retro hairstyles are popular because of their versatility. Whether you want to channel Hollywood glam or your inner rock star, there will be no shortage of choices when you visit the salon in 2023.