How Did Days Of Our Lives' Kristen Become A DiMera?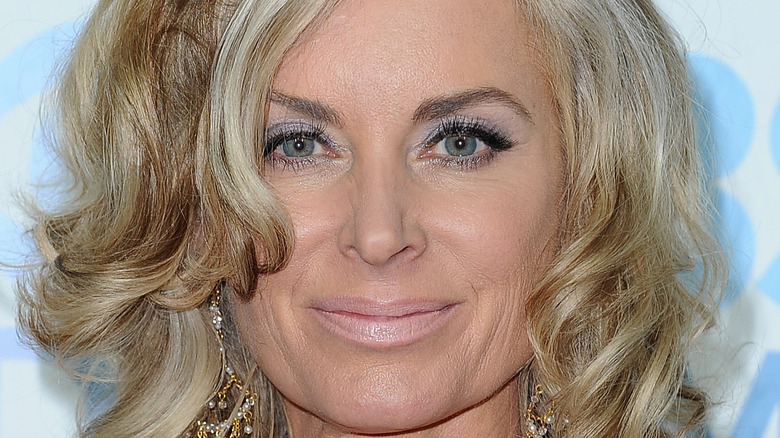 Angela Weiss/Getty Images
Longtime "Days of Our Lives" viewers know that the DiMera family has always been a source of trouble and chaos in Salem. At the head of the family is Stefano DiMera, the biggest villain to ever live in the town. Stefano had many children, including Andre, EJ, Jake, and Stefan DiMera, along with Benjy Hawk, Lexie Carver, Megan Hathaway, and Renee DuMonde. He also had three adopted sons, Peter, Blake, and Tony DiMera, per Soaps. The DiMera family tree is complicated, to say the least.
However, it is Stefano's adopted daughter, Kristen DiMera, who may be more like him than even his biological children. Kristen appeared in Salem for the first time in 1993, played by Eileen Davidson, according to Soaps in Depth. She quickly met John Black (Drake Hogestyn) and became infatuated with him. Eventually, Kristen and John couldn't deny their feelings for each other, and the two grew closer. Things got even more interesting when John grew suspicious of Kristen's past.
While digging into Kristen's history, John discovered that she was hiding in Salem because someone had tried to kill her former fiance at their wedding. However, that wasn't the only major secret that Kristen had been keeping from John.
Kristen's love for Stefano caused her deep pain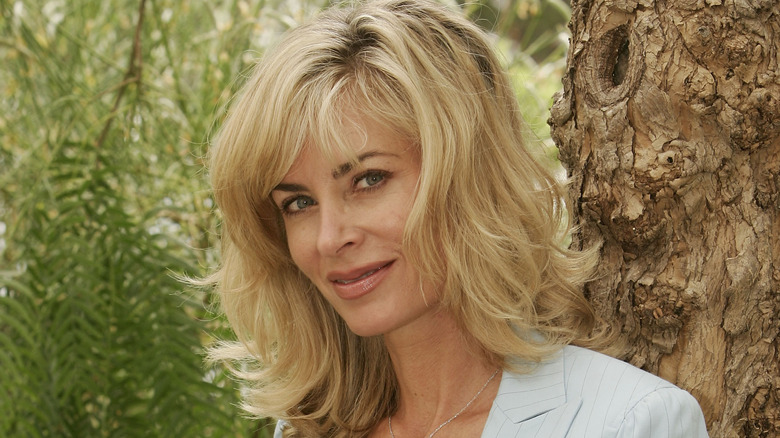 Pascal Le Segretain/Getty Images
According to Soap Central, Kristen DiMera started off as one of Salem's nice girls. She was a social worker, and Alice Horton even hired her to work at the Horton Center. However, Kristen was harboring a secret. She had been taken in by none other than notorious Salem villain Stefano DiMera (then Joseph Mascolo). She began to consider Stefano a father figure and even helped him go into hiding while he was suffering from a brain tumor. John Black was very upset when he learned about Kristen's strong connection to Stefano. However, he couldn't deny his love for her. Sadly, John and Kristen couldn't be together, as she had promised Stefano on his deathbed that she would marry his son Tony DiMera.
When Kristen thought that Stefano was dead, she went through with her marriage to Tony. However, she was shocked when she discovered that her adopted father was still alive. This revelation sent her straight back into John's arms, despite being married to another man. Kristen eventually left Tony, but she and John couldn't be together because he had become a priest.
Also, it was clear that John still had feelings for Marlena Evans (Deidre Hall). When Marlena became possessed by the devil, it was John that performed the exorcism that helped save her life (via Soaps in Depth). After that, Kristen's life took a huge turn, and she truly embraced the DiMera name.
Kristen finally embraced her DiMera side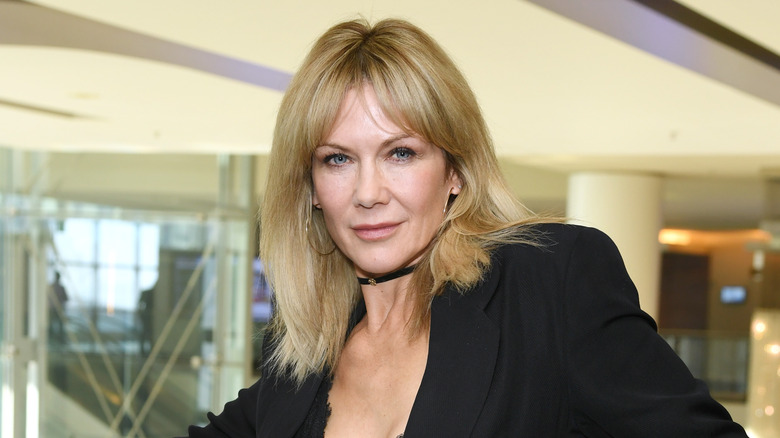 Jc Olivera/Getty Images
Eventually, it appeared that Kristen DiMera and John Black would get their happy ending. However, Kristen found a letter that John had written to Marlena Evans, confessing his love for her. During this time, Kristen found out that she was pregnant, and Marlena agreed to back off. Kristen started scheming how to keep John in her life, and it was then that she began to embody the DiMera villain spirit, per Soap Central. When Stefano DiMera returned to Salem, he agreed to have Marlena kidnapped so that John could focus on his relationship with Kristen. John and Kristen got engaged, and Kristen held Marlena prisoner in the secret room beneath the DiMera mansion.
However, when Kristen suffered a miscarriage, she faked her pregnancy so that John wouldn't leave her. Stefano then brought Susan Banks (Eileen Davidson) to live at the mansion with them (via Soaps in Depth). When Susan put on a wig and false teeth, she became the spitting image of Kristen. Susan, who was pregnant at the time, pretended to be Kristen and even agreed to give her the baby she was carrying. However, the plan fell through when Susan fell for John and locked Kristen in the secret room with Marlena.
Kristen's evil plan was finally revealed to all, and the character never looked back. These days, actress Stacy Haiduk has stepped into the role of Kristen. The character has become even more devious through the decades, proving how much she's like her adoptive father, Stefano.