Marcus Coloma Sets The Record Straight About His General Hospital Exit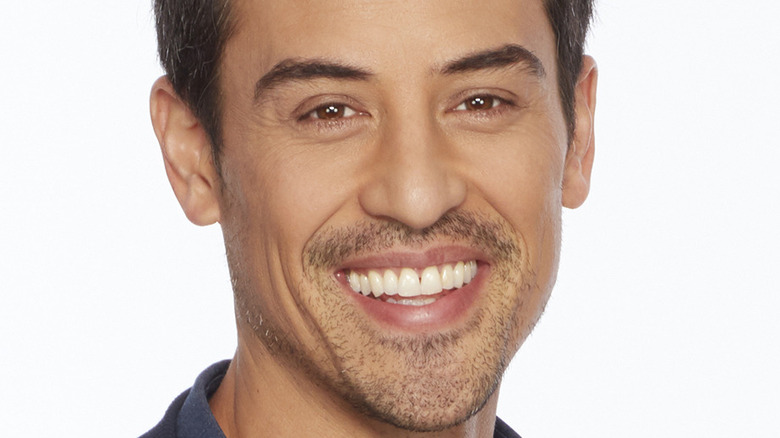 Craig Sjodin/ABC
While some soap opera actors have played their characters for decades, others come and go or leave the genre permanently. TV Insider reported that some reasons for a star's exit include difficulty working with cast and crew, contract disputes, illness, or simply wanting to move on to other roles. Former fan-favorite soap actors Ingo Rademacher and Steve Burton were fired from "General Hospital" over a COVID-19 vaccine mandate dispute, per USA Today. When it is initially revealed that an actor is leaving a role, the reason for the departure isn't always explained immediately, and fan speculation can run wild.
Marcus Coloma replaced actor Tyler Christopher as Nikolas Cassadine on "GH" in 2019. Christopher was previously fired from "GH" and "Days of Our Lives," which he explained on former co-star Maurice Benard's podcast "State of Mind." Initial news reports stated that Coloma's exit from the show wasn't so smooth, either. There were claims that he was not only fired, but refused to film his final scenes (via Celeb Dirty Laundry). After news of Coloma's exit first broke, the actor acknowledged it on Instagram, thanking the fans for their support. Because of his camaraderie with his castmates, it came as a shock to viewers that he was suddenly leaving the show.
Now, more information explaining Coloma's departure has been released.
Marcus Coloma dispels rumors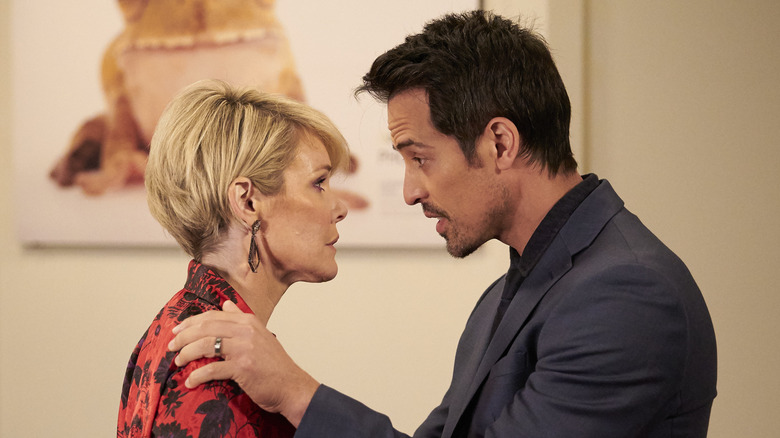 Craig Sjodin/ABC
According to Deadline, "General Hospital" actor Marcus Coloma's spokesperson released a letter clarifying his exit from the show. It turns out the actor wasn't fired, but rather, his three-year contract with the show was up. The letter also stated, "Unfortunately, due to health issues with his recent COVID-19 exposure, the network graciously agreed that he should not film the remaining few days of the year." Coloma was personally quoted in the letter explaining he really loved the "family feel" of the cast.
The actor also expressed his love for the fanbase, adding, "Their outpouring of love and excitement, week after week, has been unlike anything I've ever experienced before. I will always be grateful for their kindness and support." Currently, his character Nikolas Cassadine is in a front-burner storyline with Ava Jerome (Maura West) and several other characters (via Soap Spoiler). ABC has yet to inform viewers whether Nikolas will be written off the show or recast. As Michael Fairman TV reported, Coloma had previously been recast by actor Adam Huss when he was dealing with COVID-19 issues back in November, so it's possible Huss could become the new Nikolas, — or perhaps Tyler Christopher will return to the soap.
Coloma will continue to appear on the show through the end of January. In his previous Instagram post, he assured fans that he would continue making videos with former co-stars and friends Kin Shriner and Maurice Benard.