Royal Expert Predicts The One Big Bombshell Prince Harry Won't Reveal In His Book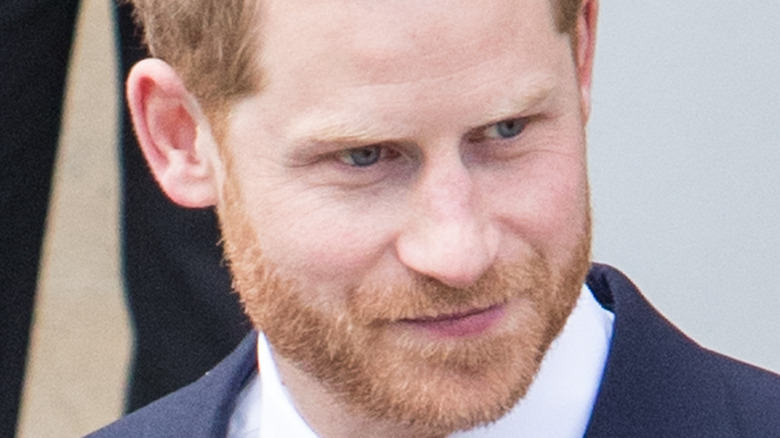 Mr Pics/Shutterstock
On January 10, 2023, the world will be able to learn more about Prince Harry's life directly from him when his memoir "Spare" is published. And if you get the audiobook version, you'll literally hear the story of Prince Harry, Duke of Sussex directly from him, since he's the reader. The meaning behind the name of Prince Harry's book is highlighted in the Spanish language version, which will be titled "Spare: En La Sombra," which translates to "in the shadow." Prince Harry as the second son to Prince Charles and Princess Diana grew up as the potential heir to the throne only if something happened to his older brother Prince William, and if "in the shadow" is any indication, that had quite the impact on Prince Harry.
According to the publisher's release for the book, the memoir is a "candid and emotionally powerful story" and "a remarkably moving personal journey from trauma to healing." The candid aspect of it seems to have some people worried about what behind-the-scenes royal family secrets may be revealed. What Prince Harry will divulge has been debated ever since the memoir's existence was confirmed, per The New York Times. Prince Harry and his wife Meghan Markle, Duchess of Sussex have already told some of their story, starting with an interview with Oprah Winfrey and continuing with the six-part docuseries "Harry & Meghan" on Netflix. But there's one part of his story that Prince Harry will almost definitely have kept out of the book.
Prince Harry is not likely to share who in the royal family brought up Archie's skin color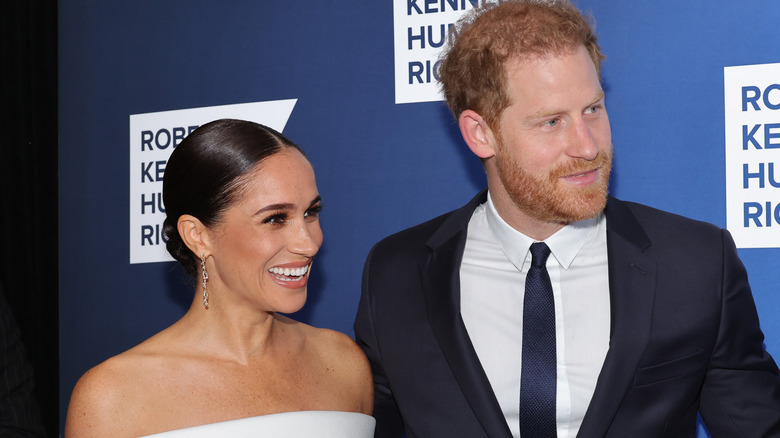 Mike Coppola/Getty Images
One of the bombshell revelations from Duke of Sussex and Meghan Markle, Duchess of Sussex in the 2021 Oprah interview was that someone within the royal family talked to Prince Harry about the potential skin color of a baby born to the couple, wondering "how dark" it might be. On who brought up the topic of skin color, Prince Harry stayed quiet, saying, "That conversation, I am never going to share. At the time it was awkward, I was a bit shocked," via Express. And it seems unlikely that he'll take the opportunity to name and shame that person in "Spare."
Royals expert and creator of ToDiForDaily.com Kinsey Schofield spoke about that moment on her To Di For Daily podcast, saying that it's unlikely he'd say anything more specific about the skin color conversation: "I would be incredibly surprised if he were to tell that story after saying on national television, 'I will never repeat that story.'" Seems like royal fans expecting some tea from Prince Harry on that topic should lower their expectations.
People are left to speculate who in the royal family brought up Archie's skin color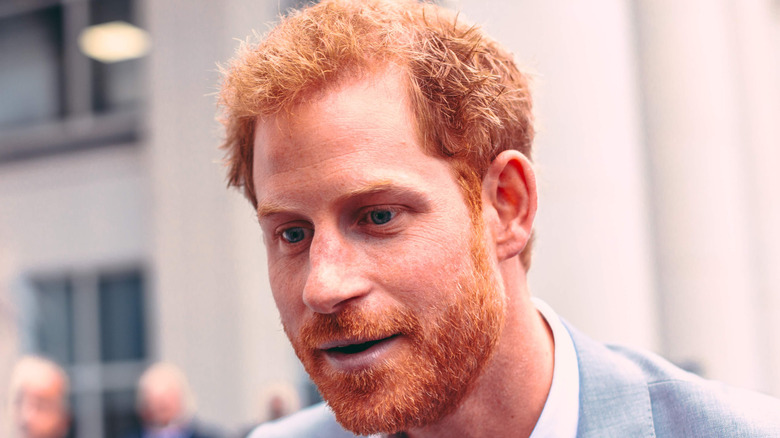 AU Media/Shutterstock
Some, however, think that Prince Harry should give more details on who he had the conversation with about his baby's skin color. Robert Jobson, the royal editor for the London Evening Standard's, wanted more information. He spoke on BBC Newsnight about the Netflix "Harry & Meghan" docuseries, which didn't go into who in the royal family said anything about skin color / race. And by leaving that out, Jobson said it means "the smear of racism and the Royal Family is left to linger," according to Express.
One thing we do know about the situation is who didn't say it. On CBS This Morning, Oprah clarified that Prince Harry confirmed that it wasn't Queen Elizabeth or Prince Philip. After the Oprah interview, Prince William was asked about the allegations and said the royal family was "very much not a racist family."
Prince Harry's book is part of a multi-million dollar deal, reported Vanity Fair. It likely is a part of the plan by the Duke and Duchess of Sussex to be financially independent after stepping back as working royal family members. But he won't be keeping all the book's money. According to Penguin Random House, $1.5 million will go to Sentebale, a charity Prince Harry co-founded, and £300,000 to WellChild, a British charity for which Prince Harry was royal patron for 15 years.