Why Royal Insiders Are 'Flabbergasted' At The Name Of Prince Harry's Book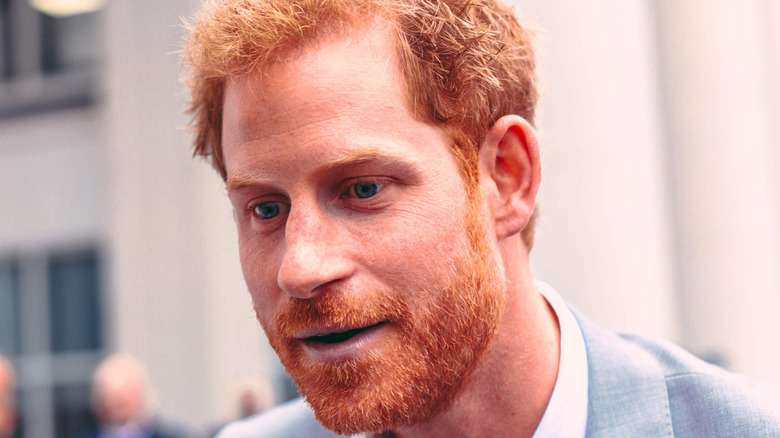 AU Media/Shutterstock
Now we know when we can finally read Prince Harry's new memoir, "Spare" – out Jan. 10 — and it continues to generate controversy. The Duke of Sussex has promised to tell his unvarnished life story, in his own words, in the highly anticipated tome, which is understandably making the royal family nervous. A royal expert thinks Harry revised his memoir after the queen's death, but the damage may already be done, with journalist Jonathan Sacerdoti arguing he's in a lose-lose situation.
The royal expert told Express that, even if the duke has edited certain parts of the book, "there is also a risk that the earlier version could be leaked and made public." Moreover, "The further down the line it was, the more people will have seen it, and the more digital copies of it there will be in circulation." 
However, fellow royal expert Kinsey Schofield told The List that Harry's ultimate objective for his memoir "is to be seen as a thought leader in the United States." In order to do that, Harry has to be completely honest, including delving into how his mother's death affected him. 
Regardless, the royal defector's relationship with his family hangs in the balance. In fact, a source warned the Daily Beast that, if Harry attacks his mother-in-law, Queen Consort Camilla Parker Bowles, as he's expected to, King Charles III may cut him off for good. As the title of Harry's memoir demonstrates, though, he's not afraid of ruffling some feathers.
The Duke of Sussex is reclaiming a cruel childhood nickname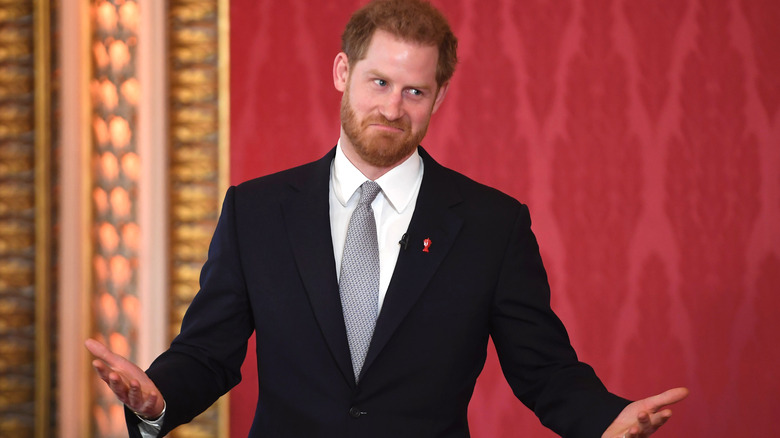 Wpa Pool/Getty Images
Royal insiders aren't pleased with the knowingly tongue-in-cheek title of Prince Harry's upcoming memoir, "Spare." The Duke of Sussex's publisher, Penguin Random House, revealed the book's title and cover art on Instagram, describing it as a "remarkably personal and emotionally powerful story" that is "his story at last." The Mirror reports that the title has left royal watchers "flabbergasted," particularly since it's yet to be confirmed whether Harry chose it himself. 
"Royal sources have said it demonstrates 'yet another confrontational attack on the family after claiming a desire for privacy,'" said royal editor Russell Myers, cautioning that "palace lawyers will be on standby in the new year, waiting to see what is in the book." 
Clearly, though, given the title, whatever Harry has to say is going to be shocking. But the fact that he's unafraid of invoking the cruel "spare heir" nickname that's hung over much of his life says a lot. Unsurprisingly, Myers reckons that "there will be little chance of this acting as a vehicle to reconciliation for Harry and Meghan." 
Per The Guardian, "Spare" will land on shelves alongside an audiobook, read by the prince himself, which will come out the same day. As Markus Dohle, global CEO of Penguin Random House, enthused, Harry "shares a remarkably moving personal journey from trauma to healing, one that speaks to the power of love and will inspire and encourage millions of people around the world."
Prince Harry shook off the 'spare heir' moniker upon defecting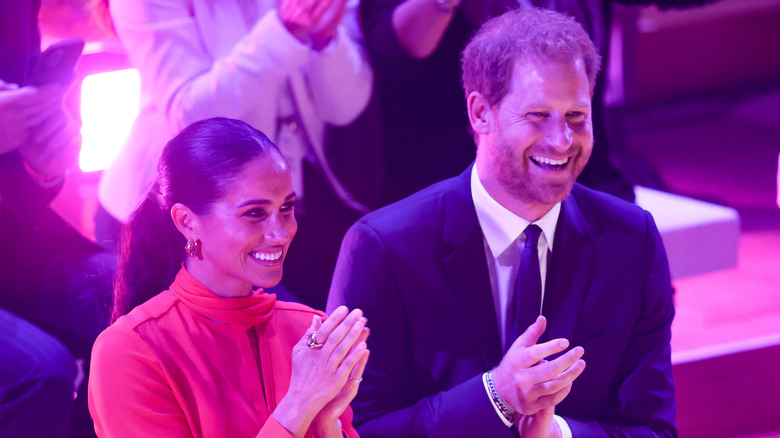 Chris Jackson/Getty Images
For the uninitiated, Prince Harry was colloquially known as the "spare heir" for much of his life. Newsweek explains it's a frequently used descriptor for royal children, who are designated "the heir and the spare" by their birth order and, thus, status as heir to the throne (or not). The phrase proliferated in the British tabloids during King Charles' marriage to, and contentious divorce from, the late Princess Diana. But it's got deeper roots and typically refers to the "bad apples" or losers of the family.
In "Finding Freedom," co-authors Omid Scobie and Carolyn Durand revealed that Prince William and Harry were "aware of their destinies as 'heir and spare'" from a very young age. Diana did her best to make them feel equal, but it's understood that the Duke of Sussex always felt less than his brother. However, by spectacularly defecting from the royal family and starting a new life with his wife, Meghan Markle, in the States, he took some of the power back. 
As Scobie noted in a piece for Yahoo! News, "As a 'spare' heir born without a defined role, seeking a life of greater purpose has been a long and mostly solitary journey for Harry." By finally, and very publicly, taking control of his own life, Harry has been able to carve out some happiness for himself that, as far as Scobie is concerned, wouldn't have been possible if he'd stayed. 
Perhaps naming his book "Spare" is just the next step in that journey.