The Heartbreaking Death Of Vivienne Westwood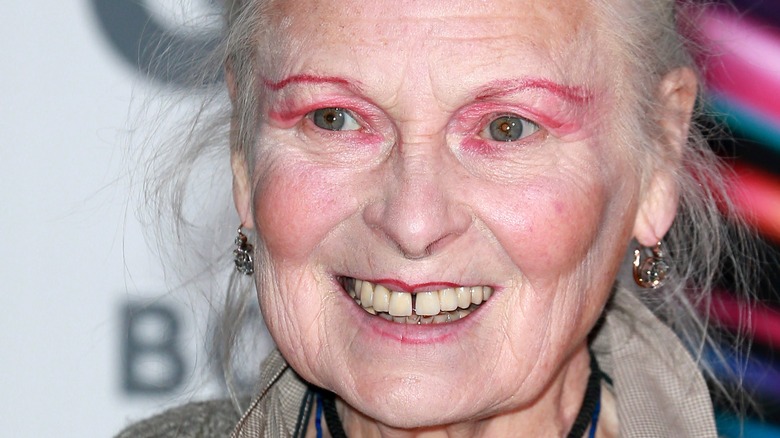 Fred Duval/Shutterstock
Vivienne Westwood, the iconic fashion designer and stylist, sadly died at the age of 81, according to an official statement made on her Twitter account. She had become one of the most prestigious and influential voices in fashion over her decades-long career.
"Vivienne Westwood died today, peacefully and surrounded by her family, in Clapham, South London," the statement read. "The world needs people like Vivienne to make a change for the better."
Her husband and creative partner, Andreas Kronthaler, released a statement regarding Westwood's death, the BBC reports. "I will continue with Vivienne in my heart," he said. "We have been working until the end and she has given me plenty of things to get on with."
Westwood became famous for the edgy punk and grunge style she made high-fashion on the runway starting in the 1970s. She quickly became one of the most popular voices in the industry, influencing many up-and-coming designers along the way.
Vivienne Westwood paved the way for punk fashion in the mainstream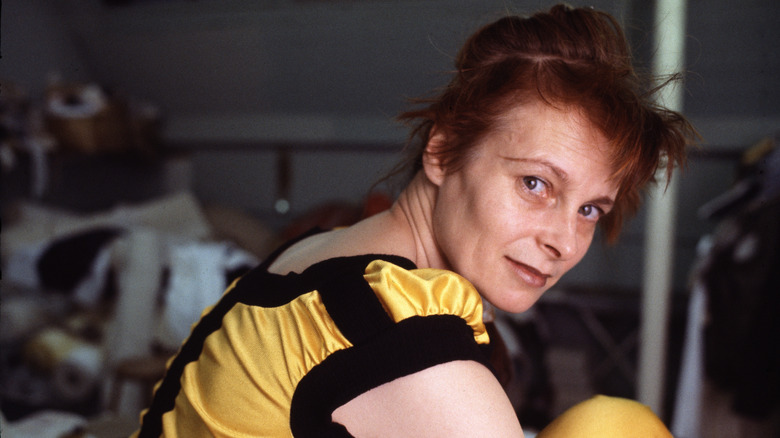 Michael Putland/Getty Images
Vivienne Westwood became famous for her work with The Sex Pistols (per Vogue France). She became synonymous with the band after working with their manager, Malcolm McLaren, following her 1960s divorce from her first husband, Derek Westwood. She and McLaren began selling their famous "God Save the Queen" merchandise, and the rest was history.
Westwood was able to build a bridge between the 1970s punk scene in London and the world of high fashion (via Britannica). Her career took off in the 1980s when she and McLaren launched their brand Pirates, their first ready-to-wear line since they started working together decades prior.
According to Westwood's blog, her style continued to evolve throughout the '80s and '90s, but she remained a beloved fixture in the fashion industry.
Westwood was honored by Queen Elizabeth II in 1992, becoming Dame Vivianne Westwood with an O.B.E at Buckingham Palace. She was also made an honorary fellow at the Royal College of Art, adding to her long list of accomplishments. Her work in fashion will be missed.