What To Know Before Using Cleansing Balms On Acne-Prone Skin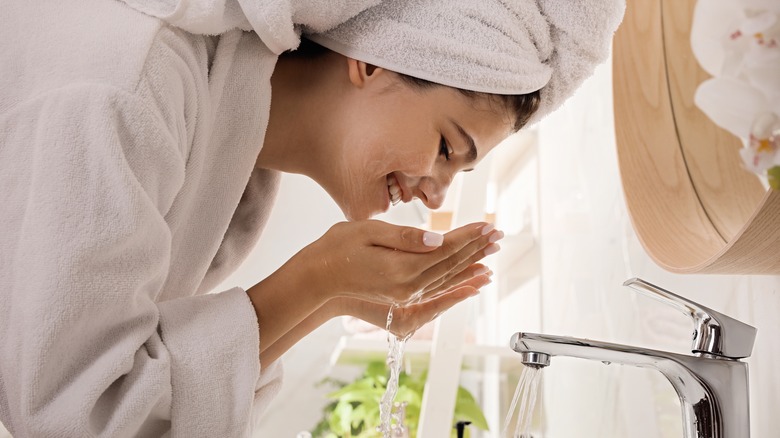 New Africa/Shutterstock
Cleansing is a crucial part of taking care of every skincare routine, especially for people with acne-prone skin. The process gets rid of dirt, makeup residue, oil buildup, and other impurities that can potentially irritate your skin. Cleansing also helps restore its natural balance, which is essential for its overall health.
The frequency with which you cleanse acne-prone skin is also crucial. Unless you get too dirty or sweaty, you don't want to wash your face more than twice a day, as doing so can strip your skin of its natural oils. What's more, the products you use for cleansing play an essential part in keeping acne at bay. Some people can get by with just water and soap, but those who have certain skin conditions may opt for specially formulated face wash. For most people, however, a cleansing balm will suffice.
Those with acne-prone complexions might balk at the idea of using cleansing balms considering they're oil-based. Slathering oil all over your face may seem counterintuitive, but it actually helps in delivering a deeper clean, especially if you're doing a double-cleaning routine.
What are cleansing balms?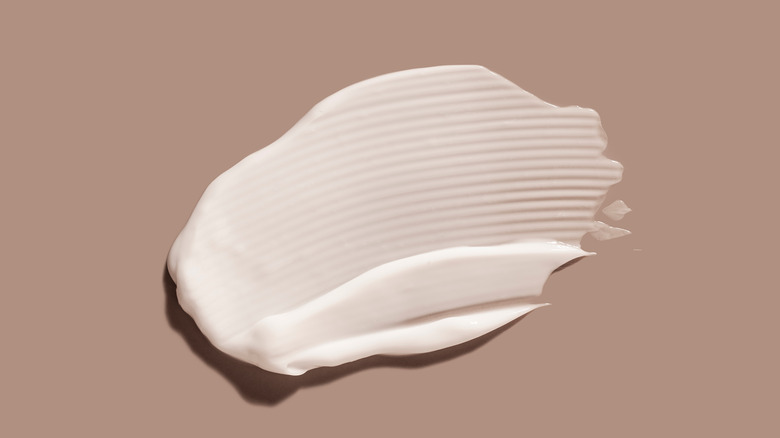 fotaro100/Shutterstock
Unlike typical cleansers that are made out of gel or foam, cleansing balms have a more solid texture that melts into liquid once you spread it across the skin. As they're oil-based, they have the capacity to remove germs and grime without feeling like you've "over-cleaned" your skin and messed with its natural barrier.
"Oil cleansing balms remove oil-based impurities and free radicals that can lead to breakouts and premature aging," K-beauty skincare founder Charlotte Cho tells Well and Good. "Oftentimes, we don't realize how many impurities are on our skin, so cleansing specifically with an oil-cleanser to gently remove makeup, excess sebum, and sunscreen sets the canvas for clean, healthy skin." 
What's great about using them is you also don't need a lot of product to begin with. Cho says a dime-sized amount is enough to give your skin the deep cleaning it needs. 
The effect of cleansing balms on acne-prone skin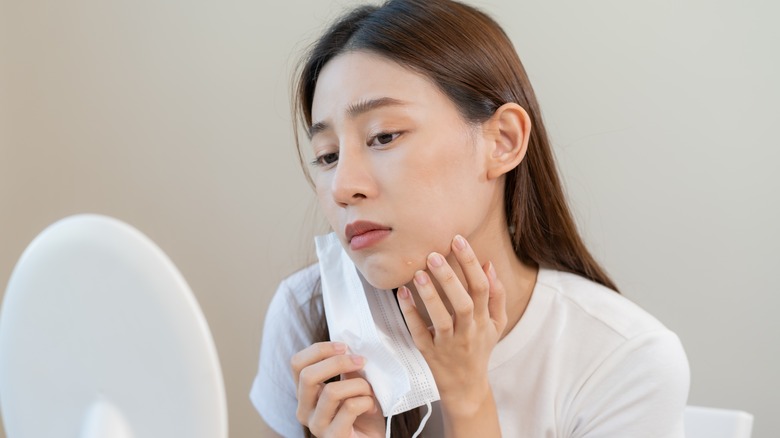 Kmpzzz/Shutterstock
Cleansing balms are a great choice for any skin type, including acne-prone skin. As previously mentioned, they're a non-abrasive way to get rid of acne-causing impurities lurking on your skin. But before you pick up the first cleansing balm you see, you should be wary of the ingredients list.
According to board-certified dermatologist Azadeh Shirazi, you should watch out for comedogenic ingredients known to clog pores, including the likes of coconut oil, algae extract, and lanolin. Speaking with Who What Wear, she said: "Lanolin is a waxy, oily substance that helps retain moisture but can worsen acne and clog pores. Look for cleansing balms with almond, argan, grape seed, and castor oil [instead]." You'll also want to read the label clearly to avoid using a product that can make your acne worse. 
Of course, as with all skincare products, your mileage may vary. Everyone's skin is unique, so what works for others may not work for you. Cleansing, regardless of what product you use, is an integral part of your skincare routine, but you should also keep in mind that there are still external factors that can affect your skin. It's still best to do due diligence and do patch testing before committing to using a cleansing balm, or any product for that matter.