The Story Behind Ashley's Abortion On The Young And The Restless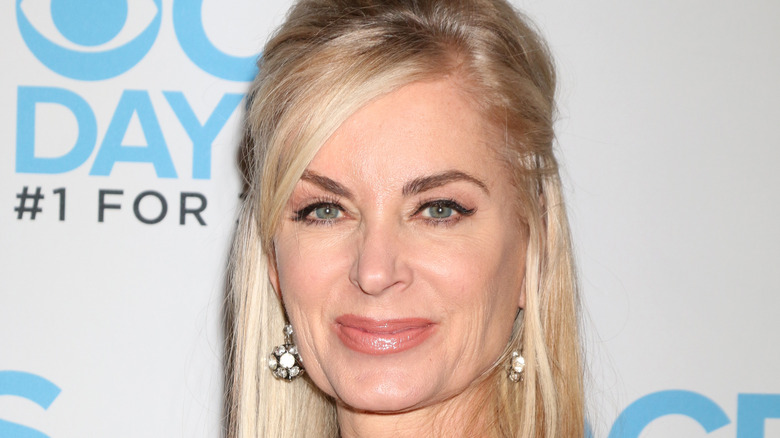 Kathy Hutchins/Shutterstock
Soap operas are known for their outlandish style of entertainment, but sometimes daytime dramas attempt to incorporate groundbreaking topics into their over-the-top storytelling, too. "The Young and the Restless" is no exception, having been one of the first soap operas to tackle the topics of breast cancer and same-sex relationships. And while the show wasn't the first daytime drama to tackle the issue of abortion, it used one of its most popular characters to powerfully do so in 1982, according to Soaps in Depth. As a member of the show's staple Abbott family, Ashley Abbott (originated by Eileen Davidson) has long been a beloved character on the show, and she was the perfect one to tell such an important story.
When she first arrived in Genoa City, Ashley sought to make her own way despite her family's connections, only to discover her biological father wasn't John Abbott but tennis pro Brent Davis, who'd had an affair with Dina Abbott. Ashely was so traumatized by the revelation, she developed amnesia in true soap opera fashion.
This is how her relationship with Victor began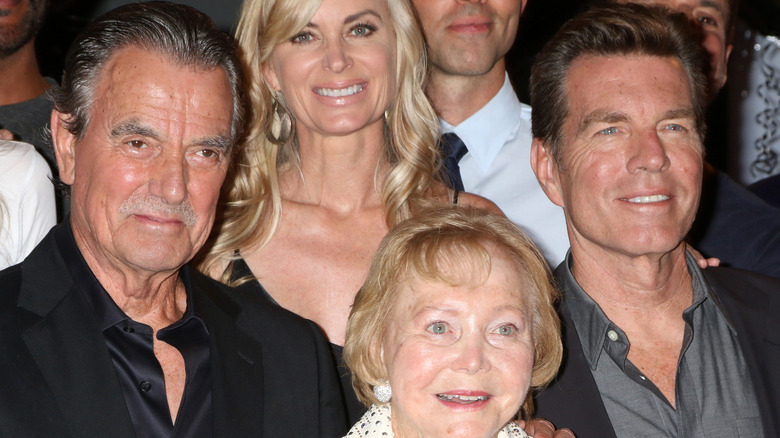 Kathy Hutchins/Shutterstock
When Ashley Abbott developed amnesia due to trauma she experienced, she found a job working as a waitress at a roadside diner and started a new life as "Annie." That's where Victor Newman (Eric Braeden) found her. Victor invited Ashley to stay with him and his wife, Nikki Reed (Melody Thomas Scott), while she recovered her memory. However, the two began to develop feelings for each other, ultimately leading to an affair and pregnancy. 
After Victor left her for Ashley, Nikki seduced Jack (Peter Bergman), Victor's business rival and Ashley's brother, hoping Victor would get jealous and take her back. However, Victor had fallen in love with Ashley and was ready to start a new life with her — until Nikki was diagnosed with cancer. Determined to be there for his estranged wife in her time of need, Victor ended his relationship with Ashley and returned to Nikki and their daughter, Victoria. Left alone, Ashley decided to have an abortion rather than become a single mother. However, the decision ultimately played a part in making Ashley a mother years later.
Ashley eventually had Victor's child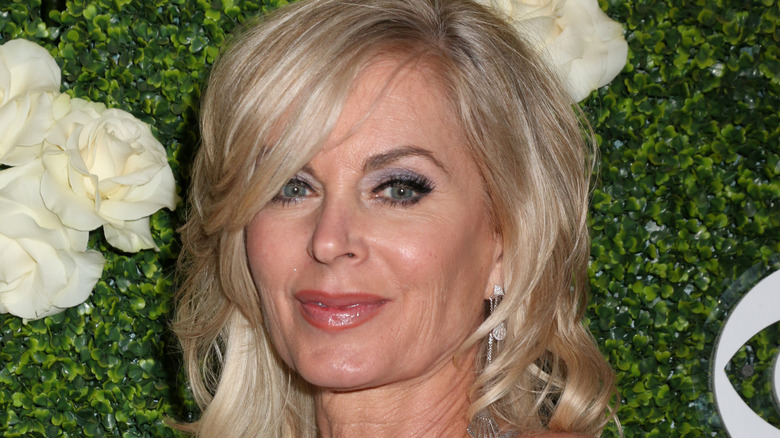 Kathy Hutchins/Shutterstock
Victor and Ashley's relationship has always been a case of bad timing. Choosing to abort Victor's child left Ashley mentally and emotionally unstable, and she was institutionalized for her own protection. When Nikki went into remission from her cancer, Victor tried to return to Ashley, but she had fallen in love with her psychiatrist, Steven. After Steven was shot and killed by a patient, Ashley sought out Victor, only to discover he'd reconciled with Nikki, who was pregnant with his son, Nicholas. While Ashley and Victor did eventually marry, it was short-lived due to the meddling of his ex-wife and daughter.
In 2000, however, a debacle involving three of Victor's ex-wives, including Ashley, saw his sperm get stolen from a sperm bank. Ashley used it to impregnate herself to make up for the child she'd previously aborted, although she claimed the father was a stranger. When her daughter Abby was a teenager, the truth was revealed, and Ashley confessed what she'd done to Victor. While Ashley and Victor might be one of "The Young and the Restless" most famous pairs of star-crossed lovers, their daughter, Abby, continues to unite the Abbotts and Newmans on the show today.