The List's Exclusive Survey Uncovers Which '90s Hair Trend Fans Would Like To See Come Back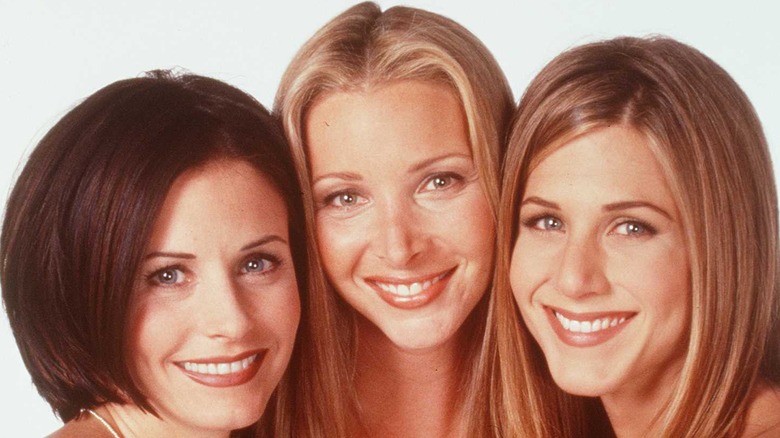 Getty Images/Getty Images
Sometimes, it seems like the whole world has decided to party like it's 1999. Over 500 million TikTok videos have been dedicated to '90s fashion, and celebs have gone hard at recreating some of the decade's most memorable trends. And the '90s renaissance hasn't stopped at fashion. Make-up looks like brown lipstick and eye glitter have come back with a vengeance, and even dated hair accessories like claw clips and butterfly clips have fluttered back for trendsetters.
So is there a deeper meaning to the '90 revival? Experts say, nope, not really. "People tend to reminisce and often miss somewhat what once was fashionable during their youth or even, during their parents youth or even completely older eras where fashion classic and timeless pieces were created," fashion expert Karine Laudort told Metro. Whether it's '60s or '70s fashion or the looming Y2K return, the past will always have a way of coming back around again.
Why resist it when we can enjoy it? The List surveyed 587 readers to find out what '90s hair trend they'd like to see come back, and let's just say, no one told us life was gonna be this way.
We don't want closure for 'The Rachel'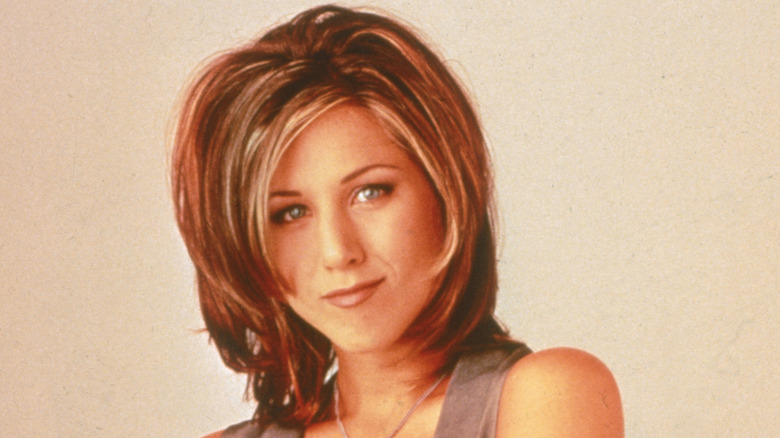 Getty Images/Getty Images
When asked what '90s hair trend they'd like to see come back, 124 voters, or 21.12%, said they were ready for "The Rachel" to reign again. "Friends" fashion plate Rachel Green, aka Jennifer Aniston, convinced a generation of women to replicate her flippy layered haircut. "The Rachel" was a cultural phenomenon in the '90s, and fans are apparently ready for its comeback.
One person who's probably less enthused? Aniston herself, who hasn't been shy about how much she loathed the hairstyle. "I love [hairstylist ChrisMcMillan], and he's the bane of my existence at the same time because he started that damn Rachel, which was not my best look," Aniston told Allure in 2011. "How do I say this? I think it was the ugliest haircut I've ever seen."
If you're on Aniston's side about "The Rachel," maybe the runner up is more your style. 19.59% of readers want to see statement bangs make a comeback. Whether that means Kelly Kapowski-style feathered bangs or Mariah Carey curly bangs is up to you.
For '90s hair, crimp it, flip it, braid it, or chop it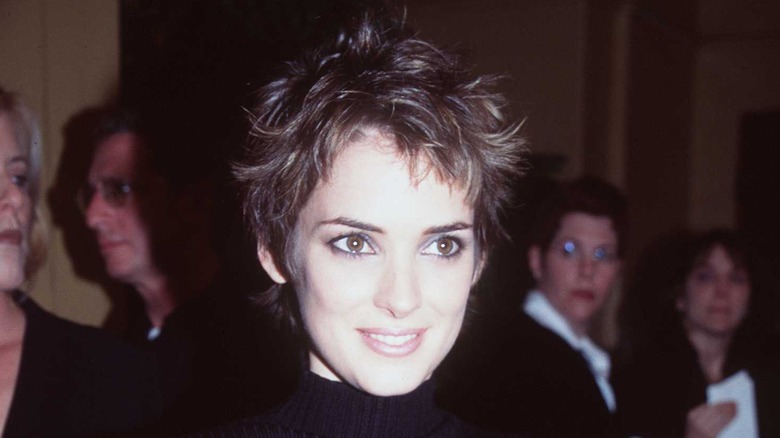 Brenda Chase/Getty Images
According to The List's readers, plenty of '90s trends are due to come back. 17.89% of readers aren't afraid of a big cut, voting for the return of the spiked pixie haircut. The decade was full of celebs who made the short spiked cut their own, from Toni Braxton to Natalie Imbruglia to Halle Berry. For the full spike experience, head to the hairstylist with just two words: Winona Forever.
If you're not ready to commit to a serious hair transformation, there are plenty of '90s styling trends that List readers want to try. Unique braids got 17.04% of the popular vote, followed by flipped ends at 14.48%. Finally, readers are ready to commit to texture, with 9.88% ready to see crimped hair back in magazines and music videos.
So turn up the Spice Girls and start put queue up "Moesha" on Netflix. Because '90s aesthetics are here to stay. At least, till the next trends roll around.