Hollywood Reacts To The Death Of Barbara Walters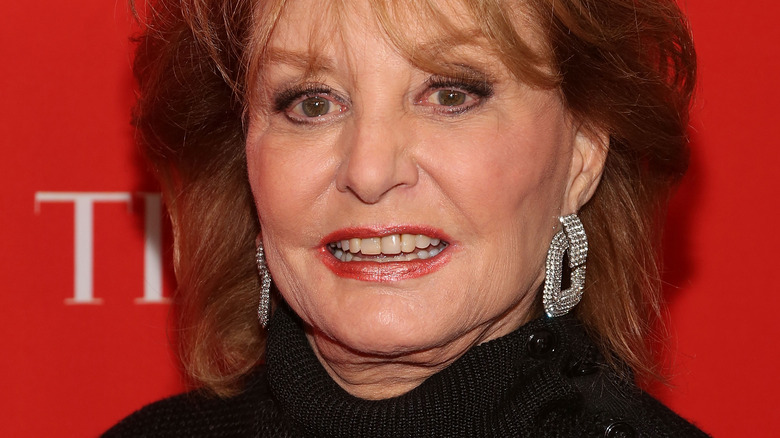 Taylor Hill/Getty Images
With a legendary career that took off around the time of JFK's assassination in 1963 until her final appearance as a co-host of "The View" in 2014, Barbara Walters rubbed shoulders with some of Hollywood's most elite. As such, following Walters' death at the age of 93, comments from Hollywood are pouring in.
Several famous female voices in Hollywood quickly took to Twitter after the tragic news broke. One of the most notable names in Hollywood to react to Walters' death is Oprah Winfrey. The media mogul took to Instagram, saying, "Without Barbara Walters there wouldn't have been me—nor any other woman you see on evening, morning, and daily news. She was indeed a Trailblazer," she penned. "I did my very first television audition with her in mind the whole time." Academy Award-winning actress Marlee Matlin also chimed in, tweeting, "Remarkable. Fearless. Assured and laser focused in her interviews, she broke through every barrier, paving the way for every woman journalist who followed." Hugh Jackman also gave Walters high praise for throwing some of the "most memorable dinner parties" he had ever attended, while Alyssa Milano thanked the reporter for "helping" her "find" her "voice". 
Although these tributes are poignant, nothing can compare to the love shared by Walters' former "View" cohosts.
Walters' former View cohosts react to her death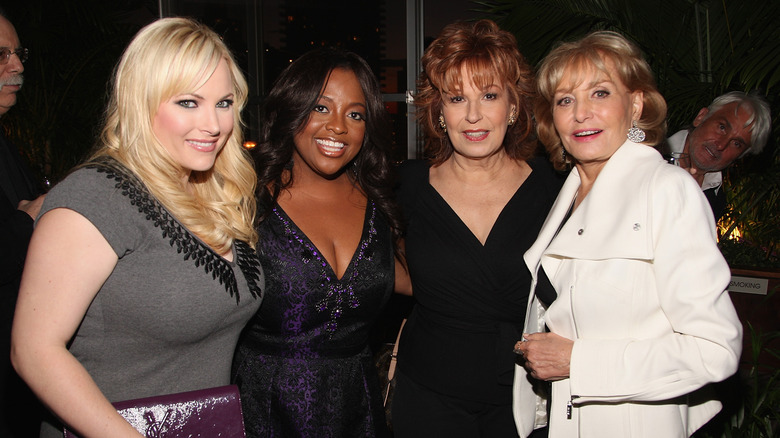 Theo Wargo/Getty Images
Many of Barbara Walters' former cohosts on "The View" also took to social media to express their sadness about her death, commenting about her legacy and how she paved the way for their future success. Meghan McCain tweeted, "Barbara Walters will always be known as a trailblazer. Her hard-hitting questions & welcoming demeanor made her a household name and leader in American journalism." She added, "Her creation of The View is something I will always be appreciative of. Rest in peace you will forever be an icon." 
Despite being a beacon of controversy throughout her time on "The View," Rosie O'Donnell also jumped into the conversation tonight, calling her a "legend" on Instagram. However, they weren't the only ones expressing their thoughts on the journalism pioneer's passing. Jenny McCarthy, who spent her time on "The View" during a transitional phase between pop culture and politics, posted a lengthy tribute to Walters on Instagram. She wrote, "My Dear Barbara, Thank you for your love, guidance, support, nurturing and for making a seat for me at 'the table.' Your impact on the world is immeasurable. Your impact on me will never be forgotten. You will forever be an icon, in every sense of the word, and a most beloved friend to me." Elisabeth Hasselbeck, who had a controversial run on the show, wrote on Instagram: "Love you Barbara. GOD is in this story. I have few words tonight."
Of course, Walters was revered by many, and it's expected tributes will continue to pile up.