Days Of Our Lives Deceptive Romance: Nicole And EJ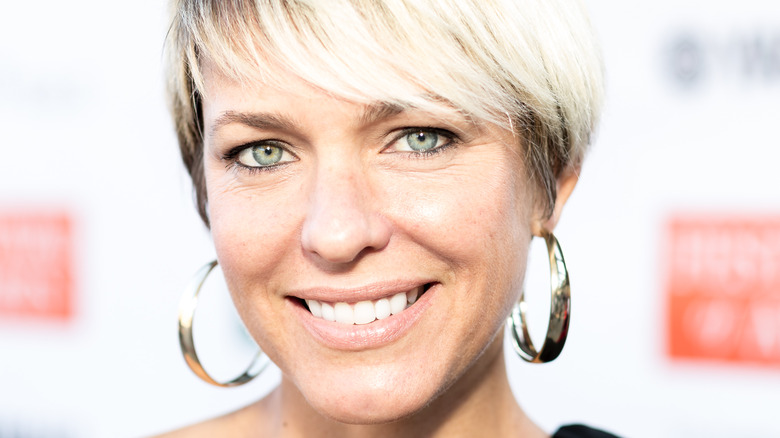 Greg Doherty/Getty Images
"Days of Our Lives" has created many great couples over the years. Pairings such as John Black and Marlena Evans, Bo and Hope Brady, Steve Johnson and Kayla Brady, and Jack Deveraux and Jennifer Horton have delighted fans for decades. Of course, younger couples like Chad DiMera and Abigail Deveraux, Sonny Kiriakis and Will Horton, and Ben Weston and Ciara Brady have also taken center stage in recent years (via Cheat Sheet). While fans can't get enough of Salem's super couples, there are some duos that offer up even more entertainment for their dramatic and twisted love lives. Two of those characters are Nicole Walker (Arianne Zucker) and EJ DiMera (Dan Feuerriegel).
The pair have a long and complicated history together, which often ends with one of them betraying the other. Both Nicole and EJ have been known to hop from bed to bed, as Nicole has been in serious relationships with the likes of Rafe Hernandez, Lucas Horton, Eric Brady, Deimos Kiriakis, Daniel Jonas, Victor Kiriakis, and more, per Soaps in Depth. Meanwhile, EJ's fallen for Sami Brady, Belle Black, Taylor Walker, and Abigail Deveraux over the years (via Soap Central). 
Their wild romantic ride has been keeping fans on their toes for many years, and it's always interesting to see what these two schemers will cook up both together and apart. In the past, the chaos between the pair has been very memorable for fans.
Nicole betrayed EJ with a baby swap
"Days of Our Lives" viewers watched Nicole Walker and EJ DiMera begin forming a bond when Nicole hired EJ to be her divorce lawyer in 2008 (via Soap Central). At the time, Nicole was looking to end her marriage to Victor Kiriakis (John Aniston), and EJ was involved with Sami Brady (Alison Sweeney). Sami was unhappy about the time that EJ and Nicole spent together. That, among other things, caused EJ and Sami's relationship to go south. 
Finally, Sami told EJ to move on, and he did so very quickly with Nicole. Although EJ and Nicole later agreed to keep their relationship professional, it was too late. Nicole found out that she was pregnant with EJ's child and EJ was thrilled. He asked her to move in with him and they began to plan the future of their family. The couple tied the knot in 2009. Sadly, Nicole suffered a miscarriage but opted not to tell EJ the bad news. Instead, she faked her pregnancy and found a young pregnant woman named Mia, who agreed to allow her to adopt her child.
During this time, Sami was also pregnant with EJ's child. Sami and Mia both gave birth on the same night, and Nicole blackmailed the doctor into switching the babies, per Soaps in Depth. Nicole later took Sami's daughter home to raise with EJ. However, once Nicole's baby swap was revealed, EJ dumped her and turned his attention back to Sami.
Nicole and EJ were married twice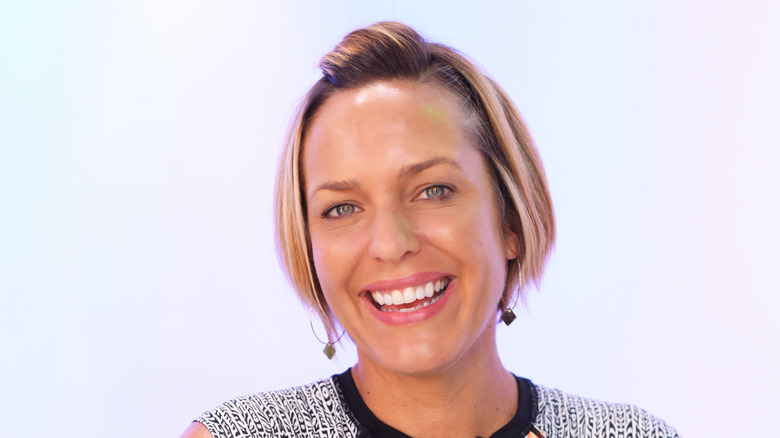 Michael Mattes/Shutterstock
Sami and EJ's relationship went from bad to worse when Sami tried to kill EJ. "Days of Our Lives" viewers watched EJ recover and devise a plan to get back at Sami. EJ asked Nicole to move into the DiMera mansion and be a stepmother to his children (via Soap Central). However, Nicole and EJ began to develop feelings for each other again and even got married. Together, they fought to take custody of his children away from Sami. However, during this time, EJ fell in love with Nicole's sister, Taylor.
Nicole looked to get revenge on her new husband by exposing his evil deeds. After the custody situation was laid to rest, Nicole helped EJ become Mayor of Salem, per Soaps in Depth. Shortly after, it was revealed that EJ and Sami had an affair, and Nicole decided that she had enough and decided to divorce EJ. Not long after, Nicole found out that she was pregnant with EJ's child. She hid the pregnancy from her ex, claiming that Rafe Hernandez was the father. Unfortunately, Nicole lost the baby after she fell down a flight of stairs during an argument with Jennifer Horton.
Since that time, Nicole and EJ have been off and on a bit, and in 2022 they looked to be rekindling their spark yet again following EJ's divorce from Sami Brady and Nicole's splits from Rafe Hernandez and Eric Brady. Only time will tell if Nicole and EJ will ever get their happy ending.