Kellyanne Conway Claims Donald Trump Fears Only One Person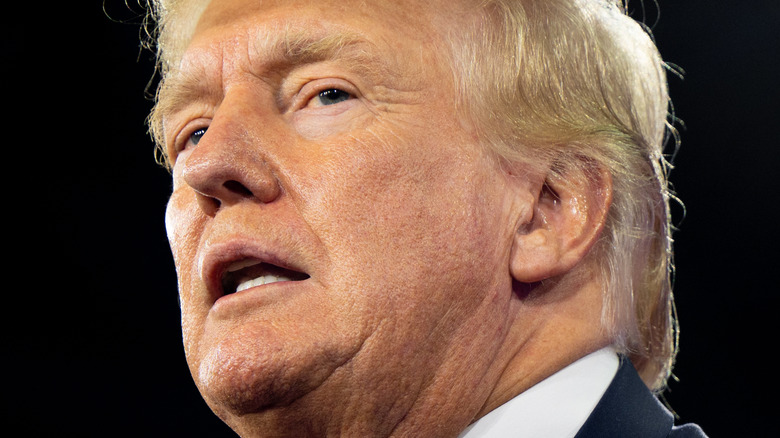 Brandon Bell/Getty Images
During the January 6 committee's final summer hearing, the group sought to demonstrate how former President Donald Trump played a key role in the deadly events of that day and, moreover, that he sat by and watched as the violence escalated, per Axios. Following testimony from high-ranking White House officials and submissions from his own Twitter feed, the committee showcased how Trump refused to take any action on the day, and even encouraged his supporters. 
The former president's allies were shocked by Trump's lack of a response, but it seemed as though none of them could do anything to stop the headstrong politician — or so they claimed anyway. Now, though, it appears someone could have. The committee has released tons of interview transcripts to the public, and the results of their findings are staggering to say the very least, as CNN reports. Kellyanne Conway, in particular, had plenty to say about her part in the Capitol riot. 
Although Melania and Donald Trump's marriage continues to be a major point of discussion for fans and haters alike, if Conway is to be believed, despite what it might seem like on the outside, the former first lady has way more control over her husband. In fact, if anyone was going to pull him back from the brink on January 6, it was Melania. 
The former White House adviser knew who to text to get his attention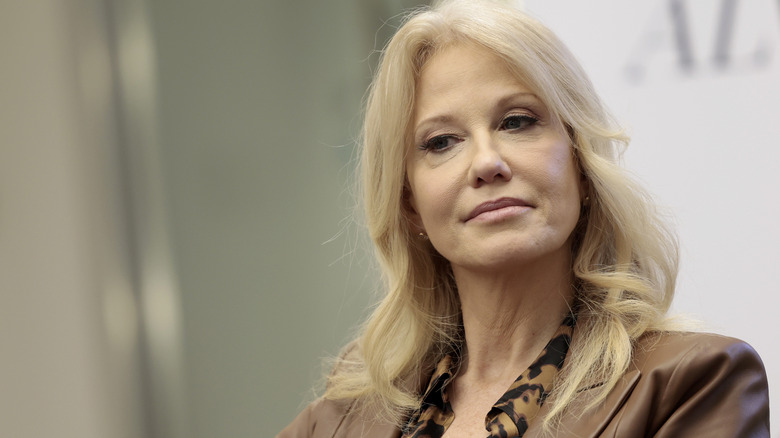 Anna Moneymaker/Getty Images
According to CBS News's Congressional Correspondent, Scott MacFarlane, former White House adviser Kellyanne Conway revealed during her January 6 testimony that Donald Trump is afraid of just one person. When the chaos at the Capitol was initially kicking off, Conway contacted the first lady, begging her to intervene and help him to see sense. 
"I texted her, please — something to the effect of, you know, please talk to him because I know he listens to her," Conway recalled (via Twitter). "He reserves — he listens to many of us, but he reserves fear for one person, Melania Trump." The former model was widely criticized for taking almost a week to condemn the violence that erupted on January 6. 
As NPR reported at the time, Melania eventually shared an open letter on the White House website confirming: "I am disappointed and disheartened with what happened last week." However, she also took the opportunity to condemn those who were spreading false narratives about her and paid tribute to the Trump supporter who was killed while storming the building. 
CNN noted that Melania was reportedly busy with a photoshoot when everything went down, which was apparently why she didn't intervene or speak out sooner. During Conway's testimony, she also claimed that the first lady didn't have a cell phone on her at the time. "She literally didn't know what was going on," the controversial politician asserted.