The Bold And The Beautiful Fans Weigh In On Bill And Sheila's Controversial Romance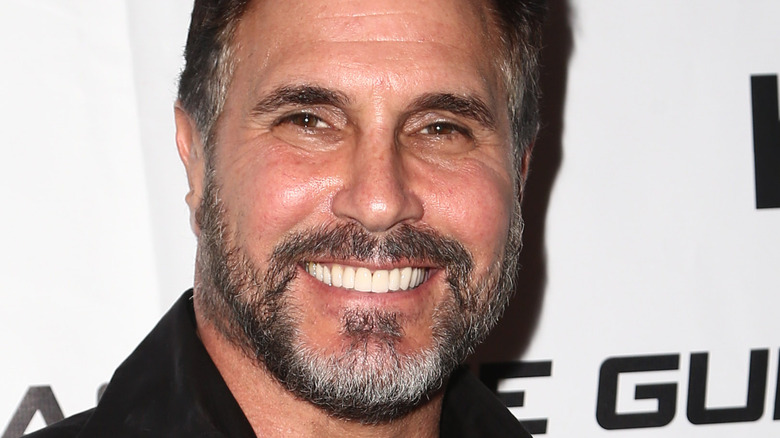 Tommaso Boddi/Getty Images
When villainess Sheila Carter (Kimberlin Brown) and the ruthless Bill Spencer (Don Diamont) seemingly joined forces in a recent episode of "The Bold and the Beautiful," fans were caught completely by surprise. Not that long ago, Bill had been rejected by both Brooke Logan (Katherine Kelly Lang) and Katie Logan (Heather Tom). His son, Liam Spencer (Scott Clifton), noticed Bill was retreating back into the darkness, even donning his sword necklace (via Celeb Dirty Laundry). 
When last we saw Sheila, meanwhile, she was hiding out at Deacon Sharpe's (Sean Kanan) place, where they enjoyed a brief, but twisted romance. With the law on her tail, Sheila fled, but she made the mistake of going to Il Giardino's restaurant where Steffy Forrester (Jacqueline MacInnes Wood) recognized her, even with a disguise (via Soaps Spoilers). Pursued by the police, Sheila made her way to Steffy and Finn Finnegan's (Tanner Novlan) home. 
Unfortunately, despite attempting to appeal to them, Steffy and Finn wanted to turn Sheila in. Then, Bill showed up and threatened that if they did so, he would tell the authorities that Steffy's mom, Taylor Hayes (Krista Allen), shot him years prior. It seems that Sheila and Bill are suddenly madly in love and he's protecting her, according to Soap Dirt. Likewise, Soaps.com speculates that whenever Sheila was sneaking out of Deacon's place, she was secretly seeing Bill. Social media is also rampant with wild fan conjecture about the unlikely pairing. 
Sheila and Bill's pairing created all sorts of speculation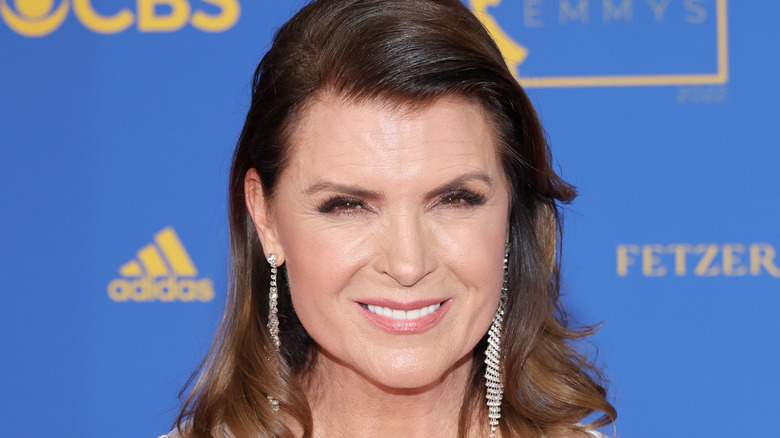 Amy Sussman/Getty Images
"The Bold and the Beautiful" fans are in a tizzy following the unexpected team-up of Sheila Carter and Bill Spencer. The long-running soap posted a teaser on Twitter, noting, "We've got some BOLD blackmail to start the year!" The video recapped scenes where Bill blackmailed Steffy Forrester, who in turn stated that Sheila will destroy him. One fan theorized, "It has to be Deacon in a $Bill mask." 
Another speculated, "I sure hope Bill is actually setting up Sheila, and showing up at Steffy's was part of the plan to convince her. AND that he has no intention of helping her get out of jail." Elsewhere, one irate viewer stated, "What the hell is the point of making Bill do this[?]" Over on Instagram, actor Kimberlin Brown posted the same video, which drove her followers crazy with anticipation. 
One commenter responded, "Do whatever it takes absolutely do not want Sheila going off the show!" Echoing the Twitter theory, another viewer hypothesized, "I think Bill isn't helping Sheila but was a ruse to get her confidence and getting her arrested. Time will tell He put on a show!" Backing them up, a third commenter wrote, "This was a crazy storyline. But Sheila [is] on her way to jail finally thank you Bill aka Mr genius."
And one interesting concept also postulated, "What if it is Deacon wearing a mask to look like Bill." Evidently, this story has really captured fans' imaginations.