Fans Are Outraged Over Latest Celine Dion Snub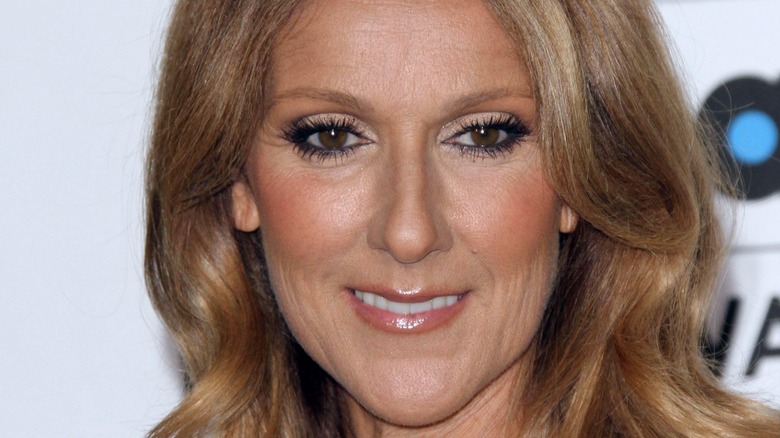 s_bukley/Shutterstock
Céline Dion was destined to be a star, beginning her musical journey at the age of 5 with the help of her musical family (via Britannica). Discovered by René Angélil at the age of 12, she released her first English album in the '90s and the rest is history.
Her career especially took off when she performed "My Heart Will Go On" for James Cameron's beloved 1997 film, "Titanic" (per Mental Floss). Cameron using this song was a surprise, but it paid off for both the director and the singer. By 1998, the song broke records on the charts, reaching the highest number of listeners via radio in history at the time.
Dion's career has not only survived the test of time, it has thrived. While she took a short break from her career to focus on her family with her manager-turned-husband, Angélil, she quickly bounced back into the public eye with her legendary residency in Las Vegas, Nevada, which started in 2003.
With such an illustrious career and a talent that doesn't quit, for many, Dion ranks high on lists of the best singers in history. However, fans were shocked and angered to see she was left out of a popular publication's latest ranking.
She was notably missing from Rolling Stone's list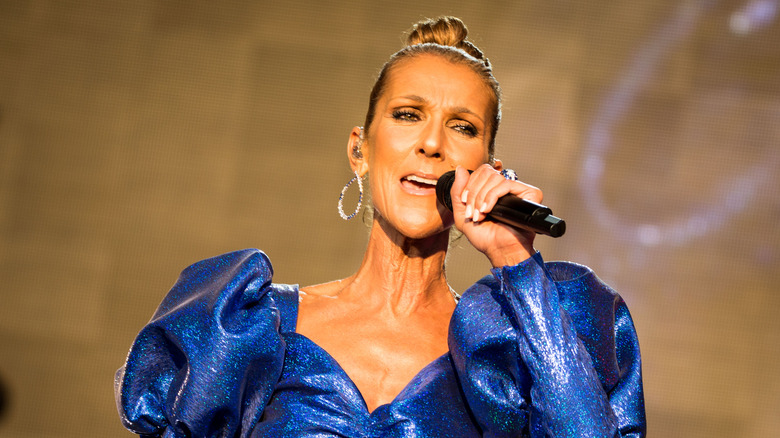 Tom Rose/Shutterstock
On New Year's Day, Rolling Stone released a list of who they believe are the best 200 singers in history. Their list was a follow-up to one focused on the top 100 singers of all time, which was published in 2008. The company put together both of these lists through a voting system of staff and contributors.
The publication made a disclaimer that the best singers do not necessarily mean the best voices in the industry. Their list allegedly was not focused on those with the best pipes in the industry, however, this did not ease the minds of Céline Dion fans who were shocked to see her left out of this ranking (via CBS News).
Prince, Beyoncé, and Whitney Houston ranked high on the list, but the number one spot went to Aretha Franklin. There is no denying that these singers are incredibly talented, but fans of Dion were shocked to see she didn't make the list at all.
Her fans sounded off on social media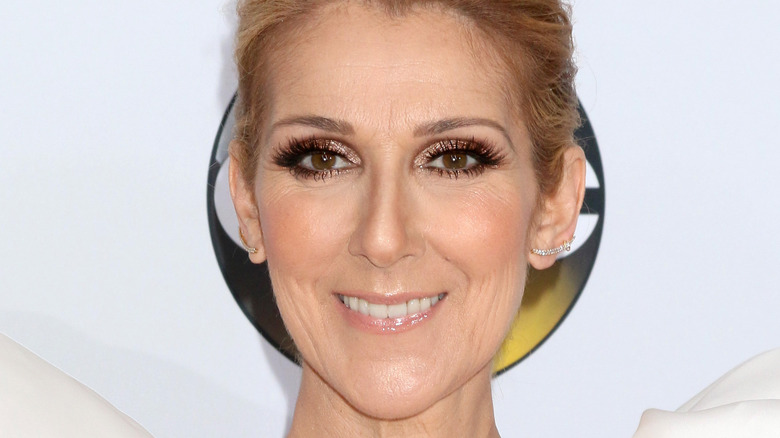 Kathy Hutchins/Shutterstock
Fans of Céline Dion quickly took to Twitter to share their feelings about the legendary singer being left off of Rolling Stone's 200 Best Singers list.
"So @RollingStone ...you mean to tell me that this voice isn't a top 200 voice of all time ??:" One user wrote. "JUSTICE FOR #CelineDion #RollingStone #bestsingersofalltime."
"Dear @RollingStone This is Céline Dion," journalist Bonnie Bernstein penned. "Leaving her off your Top 200 Greatest Singers of All Time list has to be an honest and regrettable mistake... because doing it intentionally would be criminal. So... please fix it.
Another fan chimed in, "Celine Dion trending after Rolling Stone disrespected this voice? Her legendary vocals will outlast your silly magazine."
"Rolling Stone omitting the Céline Dion from its list of the greatest singers of all time is a crime against humanity," wrote Mississippi Free Press news editor Ashton Pittman, who then added "Je téléfone à la police," which hilariously translates from French to English as "I'm calling the police."
Fans were disappointed to see their favorite singer left off the list, but Dion has not responded to the list (via CBS News). She is currently taking a break from touring as she is dealing with some serious health complications. She was recently diagnosed with a rare and serious neurological disorder. Whether or not she chooses to respond to the list, her devoted fans have made sure to stand up for her legendary vocals.