Celine Dion Started Her Career Much Earlier Than You Think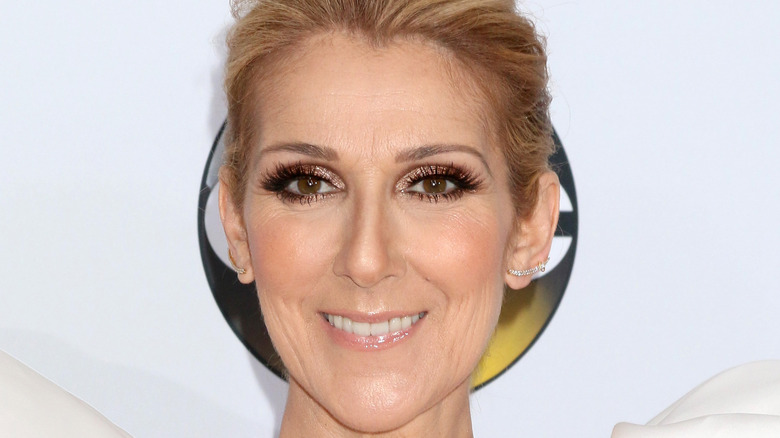 Kathy Hutchins/Shutterstock
Before songs like "The Power of Love" and "Beauty and the Beast" launched Celine Dion into an international superstar making her mark on the American music scene in the early 1990s, she was already a well-known entity in her native Canada and throughout Europe. One might even call Dion a child prodigy who began writing her own music when she was just a mere 12 years old.
In fact, Dion's exposure to music and the world of entertainment came when she was just an infant and would travel with her family's singing group. After all, she was the youngest of 14 children, so there were plenty of talented family members to go around. By the time Dion was 5, she was singing for customers in her family's piano bar and the talents of the youngest Dion sibling became apparent. When she reached adolescence and recorded a demo of a song she wrote with her mother, she met a man who would change her life in more ways than one (via Biography).
Celine Dion's career takes off as a teen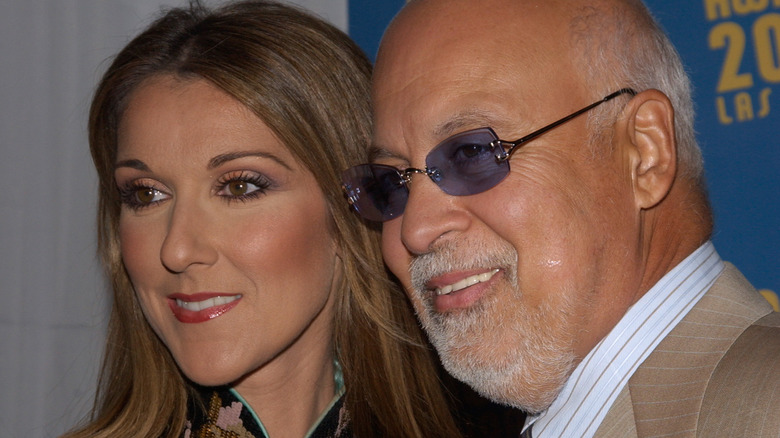 Featureflash Photo Agency/Shutterstock
When Canadian music manager Rene Angelil heard Celine Dion's first demo tape before she even turned 13 years old, he signed on as the man who would make her a star. And that he did. Dion learned English and how to sing in English, as all her songs had previously been in her native French. But the French albums paid off by the time she turned 18 when she won the Felix and Juno music awards in Canada. By 1988, international fame came calling when she won Europe's Eurovision Song Contest and never looked back (via Biography).
Eventually, Angelil knew Dion needed to break into the American music scene and he chose the perfect way for her to do it. She'd record movie themes. She may have started with "Beauty and the Beast" in 1992, a duet with Peabo Bryson that won a Grammy award for Best Pop Performance for a Duo or Group, but it was the sounds of  "My Heart Will Go On" from "Titanic" in 1997 that sealed the deal for Dion as an American superstar, according to Billboard. By then, the teen had grown into an adult and married her manager, Angelil.
Celine Dion settles into a quieter superstar life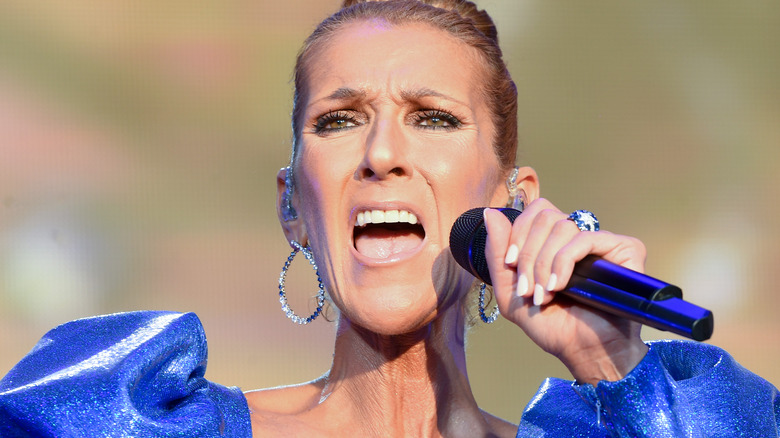 Dave J Hogan/Getty Images
After Celine Dion and Rene Angelil married and became parents to a little boy via fertility treatments in 2001, she opted to stop spending her life on tour and settled into a blockbuster Las Vegas residency that morphed into two residencies. In 2003, "A New Day" opened and in 2011, her second residency called, "Celine," premiered and she performed that show for fans and celebrities in her new hometown of Vegas until it finally closed in 2019 (via The Daily Beast). By then she also had twin boys and had lost her husband to cancer in 2016 (via Biography).
While she was panned at the time she chose the Las Vegas life and her career seemed over, as Las Vegas is often where superstars go to sing their last songs, Dion's choice to settle in Vegas and perform five nights a week and earn millions didn't hurt her at all. In fact, The Daily Beast reported that her first Vegas deal at Caesar's Palace was worth $45 million. By the time she closed out her Vegas act in 2019, her last shows were where celebrities wanted to be, with stars like Kim Kardashian and Kanye West in attendance. Not bad for a little girl from Canada singing in her parents' bar.