Could Justin Gaston Return To The Young And The Restless To Romance Abby?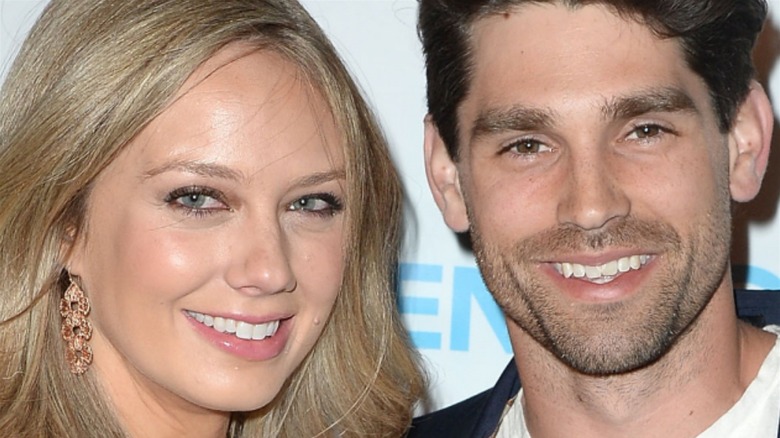 Angela Weiss/Getty Images
Soap operas make it so easy to root for certain couples. Throw in a lovable duo who are together both on and off-screen, and it's virtually impossible not to get invested. When "The Young and the Restless" first paired Melissa Ordway's Abby Newman with Chance Chancellor (now Connor Floyd), no one could anticipate what was in store for them — especially factoring in Chance's mysterious past. A foiled hostage stand-off, shootings, a kidnapping, infertility issues, and surrogacy complications couldn't keep Abby and Chance apart, per Soaps.com. 
But, in 2020, Chance was temporarily recast because Donny Boaz, the actor who previously portrayed the character, tested positive for COVID-19, as Soap Opera Network reported at the time. Instead of "Y&R" casting a net far and wide for potential replacements and hoping the actors would have instant chemistry, they looked closer to home. Ordway's real-life husband and fellow actor Justin Gaston stepped into the role of Chance, just in time for a major plot line and milestone anniversary — Abby's wedding (via Soap Hub). 
In reality, Ordway and Gaston got married back in 2012, meaning the happy couple got to experience their fairytale moment all over again on screen. Their palpably real chemistry made Abby and Chance's wedding that much more magical, too. But is Gaston's time with the show over, or is there potential for him to return in the future? 
The actors loved working together on the show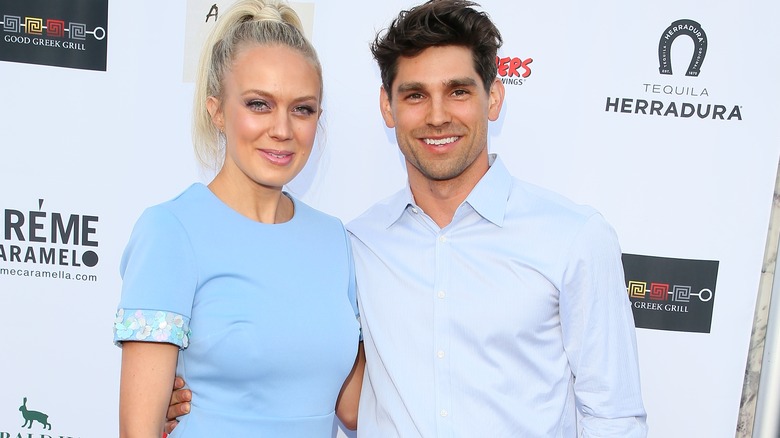 Jean Baptiste Lacroix/Getty Images
Actor Justin Gaston opened up to TV Insider about what it was like working with (and remarrying, albeit fictionally) his wife Melissa Ordway on "The Young and the Restless." Gaston shared both his excitement and nervousness at acting opposite her, admitting, "At first, we were like, 'Is this going to be weird?' But it wasn't at all. I've known everyone in the cast for a while I was happy to step in." 
It makes sense that Gaston was comfortable with Ordway's colleagues since she's been part of the "Y&R" family since 2013, per Soaps.com. Ordway seconded his excitement, acknowledging that part of her was trying to impress Gaston a little bit too. "Initially, I just wanted Justin to think I was a good actress," Ordway told TV Insider, adding. "I still have such a big crush on him even though we've been together for a while."
Echoing her husband's comments, the soap star also noted, "At first, we didn't know what to expect. But this was the most fun two weeks I'd ever had at work." In fact, Ordway reckons the show's writers did a better job with their relationship than she and Gaston do in real life. 
Gaston discussed the probability of him returning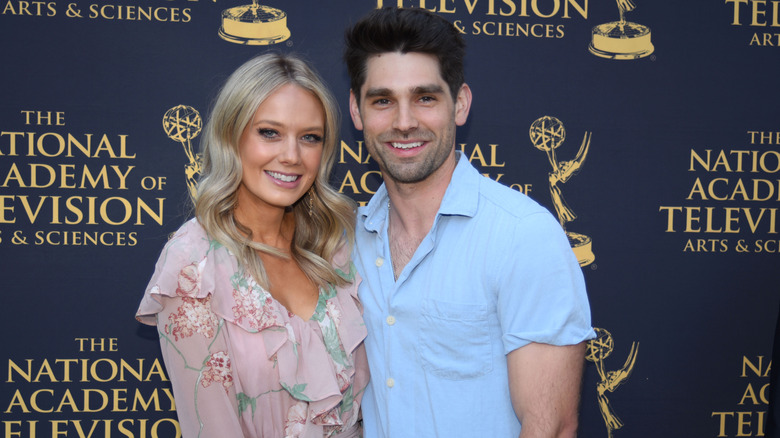 Michael Mattes/Shutterstock
When Justin Gaston and Melissa Ordway's scenes first aired, back in 2020, fans responded enthusiastically. One viewer praised both his performance and seamless transition into the temporary role, writing on Twitter, "Justin Gaston has been Chance for 2 minutes and is already killing it in every way, shape, and form." In another tweet, a fan called for Gaston to return to the hit daytime series ASAP, arguing, "They should just bring back Justin Gaston as Chance."
In a December 2022 interview with Soaps.com, the actor discussed whether he'd consider picking up the mantle again if asked. The soap star readily admitted that he would be open to coming back, but this time he'd prefer to play a darker role. "I think a villain would be fun," Gaston revealed. "Maybe come in as a villain, have a little vendetta maybe. It'd be fun to go in and mess some stuff up, you know, be the bad guy."
The actor also shared that he could see this hypothetical character falling for Abby and being transformed by their relationship too, so clearly, his desire to return to "Y&R" centers on working with Ordway once again.