What Ever Happened To James Warwick On The Bold And The Beautiful?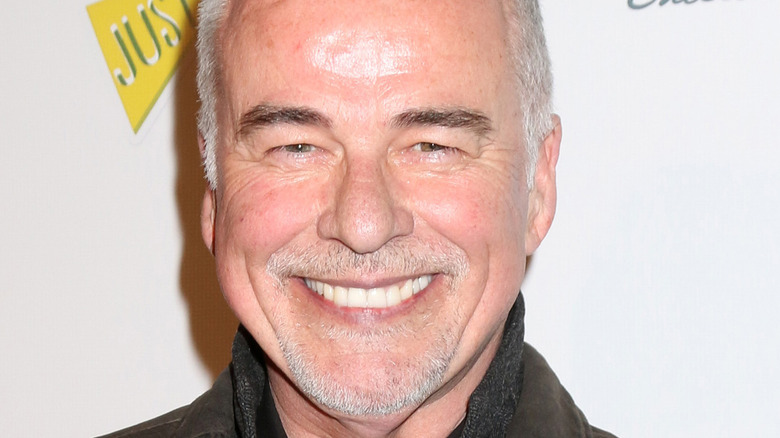 Kathy Hutchins/Shutterstock
Well-respected actor Ian Buchanan first made his mark on the soap opera world when he played Duke Lavery on "General Hospital" in 1986. The love story of Duke and Anna Devane (Finola Hughes) became a fan favorite, and Buchanan himself won the Emmy for Outstanding Newcomer in 1988. 
According to IMDb, he also won the Emmy for Outstanding Supporting Actor on "The Bold and the Beautiful" in 1999 for playing psychologist James Warwick. James would get embroiled in the drama of several Los Angeles citizens, including getting mixed up with the evil Sheila Carter (Kimberlin Brown), per Soap Central. 
When James first came to LA, he was seeking help from his former protégé, Taylor Hayes (Hunter Tylo). He'd been dealing with his father's death and was attempting to come to grips with the fact that his girlfriend, Sophia, was dying. After doing some research, Taylor learned that James' father was alive and Sophia was a figment of his imagination. She took him to Scotland where he confronted his father, and it was revealed that the man mistreated James because his mother died in childbirth. His mental defense from the trauma he suffered as a youth was to invent stories like Sophia and his father's death (via Soaps in Depth).
Taylor helped him get through this, and his growing attraction to her would lead him to get involved in the lives of everyone around her.
James and Taylor shared a secret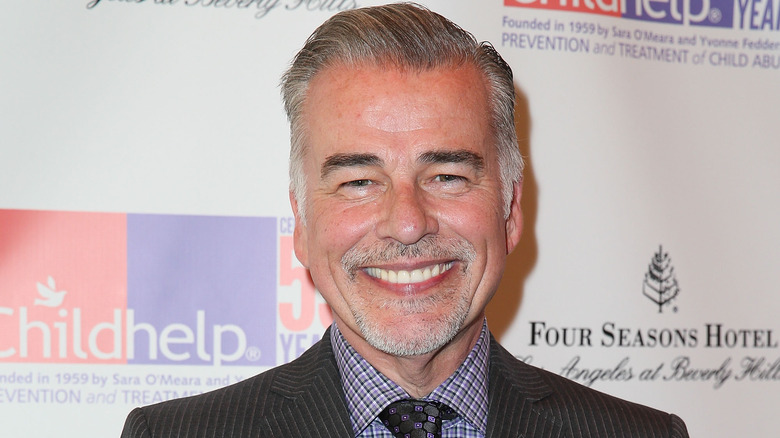 Imeh Akpanudosen/Getty Images
After Taylor Hayes helped James Warwick come to grips with his past, he wanted to start a relationship with her. Since he was her patient, she declined his advances. James then started dating Brooke Logan (Katherine Kelly Lang), who had a romantic past with Ridge Forrester (Ronn Moss). Taylor was married to Ridge and was upset when he went to Europe with Brooke for business. 
Taking a mental break, Taylor went to the Forrester lodge in Big Bear. James tracked her down there, but an earthquake destroyed the cabin, trapping James and Taylor. When it looked like they were going to die, James admitted that he was a virgin, and the two had sex, per Soap Central.
They got rescued, returned to their respective partners, and kept their tryst a secret. Tayler later left Ridge a note confessing what had happened in Big Bear and went to a medical conference in Egypt. Sadly, her plane went down, and she was believed to be dead. 
A heartbroken James focused on Brooke, and, as the two got even closer, he eventually proposed. The wedding never happened because Ridge intervened and talked Brooke out of it, proposing to her himself, according to Soap Hub. James believed Taylor was still alive in Morocco, so he went to find her. Taylor had escaped death but wouldn't go back home with him. Her father's heart attack, sometime later, prompted her to return.
James gets tangled up with Sheila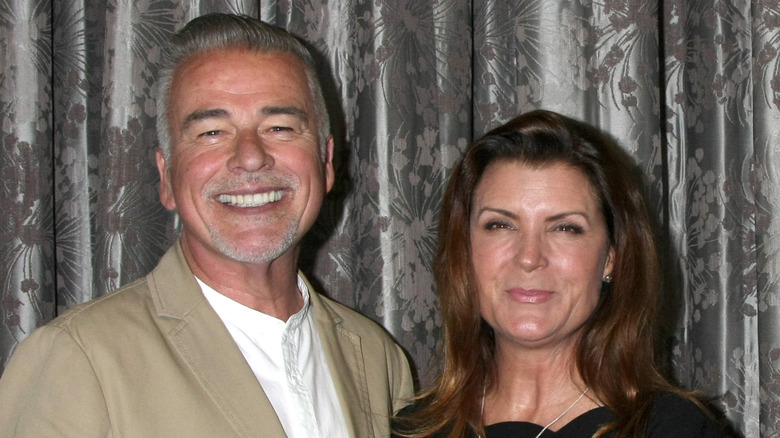 Kathy Hutchins/Shutterstock
According to Soaps SheKnows, Eric Forrester (John McCook) wanted psychologist James Warwick (Ian Buchanan) to help his erratic wife, Sheila Carter (Kimberlin Brown), on "The Bold and the Beautiful." Feeling Sheila was dangerous, James contacted Lauren Fenmore (Tracey E. Bregman) for information. She filled him in on Sheila's many crimes. He tried telling Eric, but Sheila kidnapped him. After being talked out of killing the Forresters, Sheila swallowed poison (per Soap Central).
She didn't die but instead went to prison. James found love with Maggie Forrester (Barbara Crampton), and the two planned to get married. However, Sheila interrupted the wedding and announced she was pregnant with his baby. James and Maggie planned to adopt the baby, Mary, but Sheila rescinded. They concocted a scheme whereby James would pretend to still be in love with Sheila. When Sheila learned of his deception, she jumped off a roof.
James developed feelings for Sheila, and they got back together. But, he realized she was continuing to do horrible things and wore a wire, sending her to prison. Sheila escaped, kidnapping their baby, and fled town. James left town to search for Sheila, who eventually returned with an adult Mary. When James later tried to determine if Sheila was rehabilitated, she used the fact that he had been illegally prescribing himself painkillers as blackmail. To escape her control, James finally fled town, per Showbiz CheatSheet.