How Taylor Hayes Escaped Death On The Bold And The Beautiful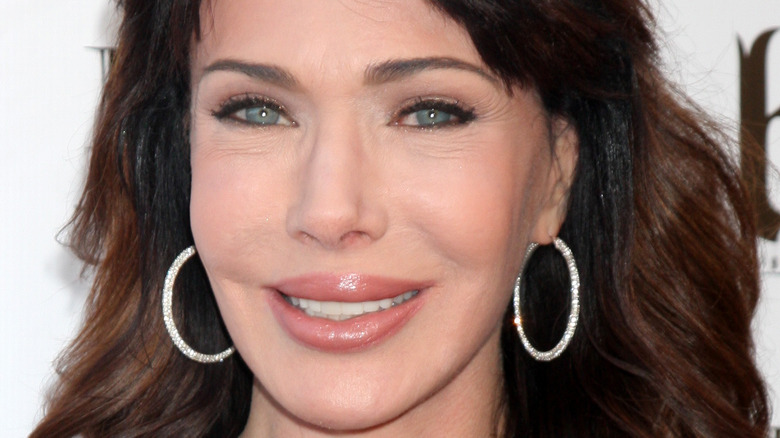 Kathy Hutchins/Shutterstock
Dr. Taylor Hayes has been a fan favorite on "The Bold and the Beautiful" for over 30 years. Esteemed soap actress Hunter Tylo originated the role in 1990 and played Taylor off and on until 2019. The character reappeared on the show in 2021, played by "Days of Our Lives" alum Krista Allen.
Taylor was the center of many significant storylines on the show, particularly in the love triangle between Ridge Forrester (Thorsten Kaye), Brooke Logan (Katherine Kelly Lang), and herself. Taylor and Ridge were dubbed a "supercouple" by fans and had three children together, though they broke up and got back together many times over the years (via Soap Central). 
In true soap fashion, Taylor's character evolved from an upstanding psychiatrist to a woman battling demons, suffering from alcoholism and depression, commiting a hit and run that killed Darla Forrester (Schae Harrison), and shooting Bill Spencer Jr. (Don Diamont).
Taylor has been killed off twice since she first appeared on the show. It's hardly uncommon for people to return from the dead on "The Bold and the Beautiful" — or any soap, for that matter — but how exactly did this character manage to pull it off?
Taylor Hayes was held captive by Moroccan royalty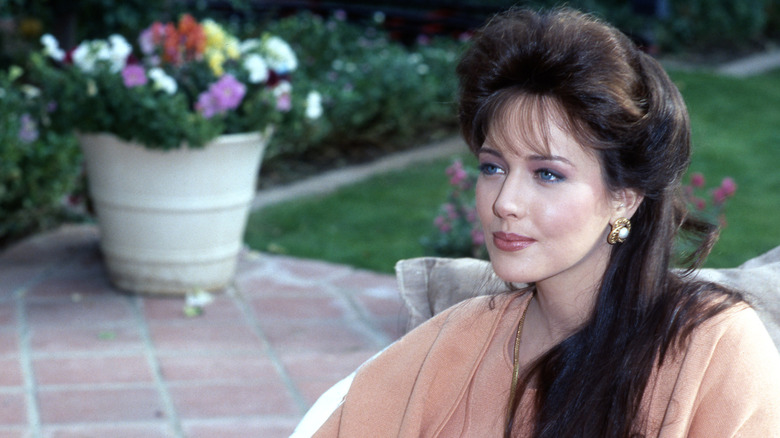 Donaldson Collection/Getty Images
In 1994, Taylor was presumed dead after a plane she was on crashed in the Middle East and her belongings were found in the wreckage (via Soaps in Depth). In actuality, Taylor had been mugged during a layover, suffering a blow to the head that resulted in amnesia. 
She found herself in the palace of Moroccan Prince Omar Rashid (Kabir Bedi), who called her Laila and nursed her back to health. When Taylor found a file of information about her true identity in his possessions, her memories flooded back.
Prince Omar held Taylor hostage and tortured her with information about Ridge and Brooke, who had gotten married after Taylor's presumed death (via Soap Central). Taylor eventually convinced her captor to let her return to Los Angeles after finding out her father, Jack Hamilton (Chris Robinson), had suffered a heart attack.
Not long after that, she disguised herself as a British nurse so she could care for Ridge, who had become temporarily blind. Omar came to the U.S. and tried to retrieve Taylor, whom he had forced to marry him, but a judge determined that Taylor and Ridge were still legally married. The two were quickly divorced so that Ridge could be with Brooke, and Omar eventually took his lumps and went home.
A comatose Taylor Hayes was hidden away for years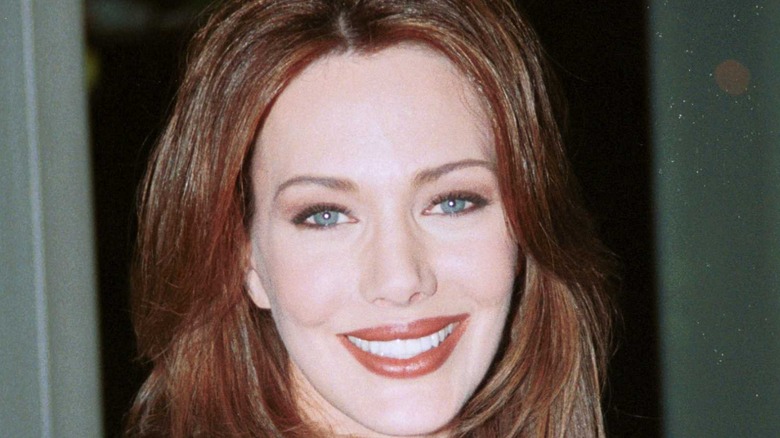 Frederick M. Brown/Getty Images
In 2002, Taylor unknowingly walked in on Sheila Carter (Kimberlin Brown) holding Eric Forrester (John McCook) hostage at gunpoint after lies she told about her daughter's identity had been revealed, sabotaging her plans to infiltrate the Forrester family (via Soap Central). 
Taylor was attempting to talk Sheila down when Brooke entered the room, startling everyone and prompting a struggle for the gun. Ultimately, Sheila shot Taylor, who was then rushed into emergency surgery, but she later died at the hospital in Ridge's arms — or so we thought.
Three years later, at the wedding between Eric and Brooke's daughter, Bridget Forrester (Ashley Jones), and Nick Marone (Jack Wagner), Ridge thought that he saw Taylor. Convinced that she was alive, he rushed to dig up her gravesite, where he found a wax mannequin in the coffin instead of her body (via SoapHub). 
Taylor revealed herself and explained to Ridge that Prince Omar, who had remained obsessed with her throughout the years, had found her in the hospital barely alive and whisked her away to Morocco, where he left her in a coma to heal. After Taylor awakened, Omar tried to keep her hostage once again, but she was able to escape with the help of an artist named Dante Damiano.
Ridge had once again married Brooke and had another child with her in the time after Taylor's second presumed death. He wanted to remain with Brooke, but Ridge eventually agreed to choose Taylor when his mother, Stephanie Forrester (Susan Flannery), faked a heart attack and declared that her dying wish was to reunite the two of them, according to Soaps in Depth.