Adele's Latest Health Struggles Have Fans Worried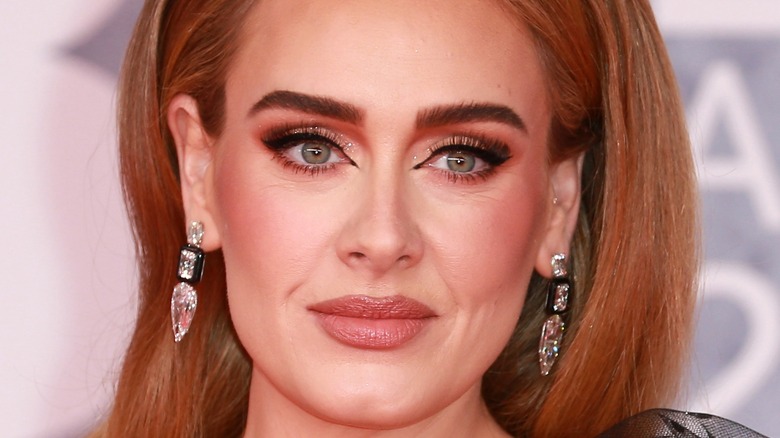 Fred Duval/Shutterstock
From an outsider's perspective, it seems that Adele's Las Vegas shows have been going very smoothly. While her residency, "Weekends with Adele," got off to a bit of a rocky start, originally being postponed as a result of COVID-19, all of the shows were ultimately sold out in spite of soaring ticket prices ranging up to thousands of dollars, per 8 News Now. Yet, while things look to be going swimmingly with "Weekends with Adele," fans who attended the Grammy winner's most recent concert may be seeing things a bit differently. 
According to Parade, Adele's New Year's Eve performance at the Colosseum has caused quite a stir. It was clear to fans in the audience that walking across the stage was a struggle for the singer. In the wake of increased worry for her well-being, Adele has come out publicly about her health problems. It's clear that not only is she currently struggling with pain that's affecting her ability to walk, but that she's been dealing with her condition since she was a teenager.
Adele's struggles with back pain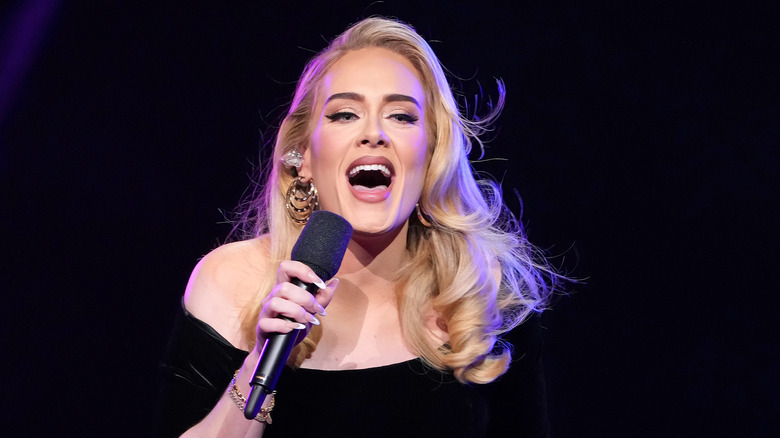 Kevin Mazur/Getty Images
It's obvious to anyone that Adele certainly isn't having any problems with her famous vocal cords. She does, however, appear to be facing issues with her back. As she struggled to walk from one side of the stage to the other during her New Year's Eve performance, Adele revealed to the audience, "I have to waddle these days as I have really bad sciatica," per Hello! Magazine. 
According to Johns Hopkins Medicine, sciatica is pain in the largest nerve in your body, your sciatic nerve. This nerve starts at the back of your pelvis and stretches through your thigh. Sciatica causes lower back pain, but it usually heals itself over time.
While it's common for sciatica to take care of itself, that method of pain relief requires rest. Rest is not exactly a luxury that someone performing two sold-out shows per week for five months really has (via Vivid Seats). Consequently, plenty of fans have been quick to share tips and advice to Adele on social media for relieving her back problems. Twitter users have suggested everything from acupuncture to full-blown back surgery. As it turns out, though, the singer already has quite a bit of experience managing back pain.
Adele's health history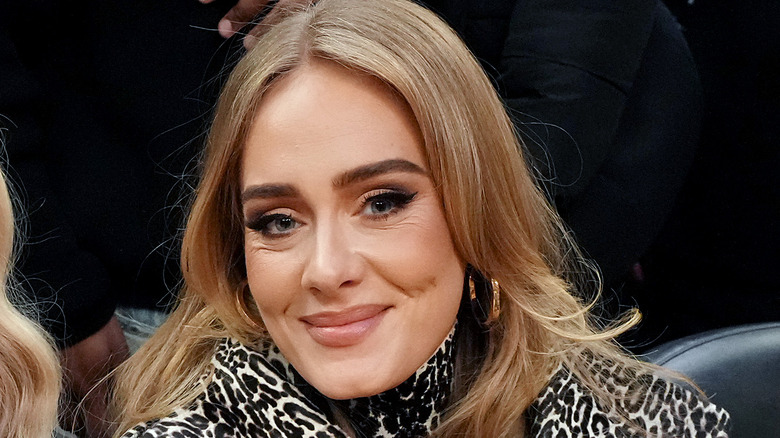 Kevin Mazur/Getty Images
While fans may have been left spooked by the Grammy winner's mobility on stage, this actually isn't Adele's first rodeo when it comes to handling her back problems. Adele explained to The Face in 2021. "I slipped my first disc when I was 15 from sneezing. I was in bed and I sneezed and my fifth one flew out. In January, I slipped my sixth one, my L6. And then where I had c-section, my core was useless." 
While the singer has been struggling with back problems since she was a teenager, she has managed to find ways to ease her pain and gain better mobility. "But where I got my tummy strong, down at the bottom, which I never had before, my back don't play up as much," she said. "It means I can do more, I can run around with my kid a little bit more."
It's clear that fitness has been a major help for Adele, who said that enjoys the feeling of being strong and uses it to aid her physical and mental health. "When I feel that I have the weight of the world – of my world at least – on my shoulders, I can handle it a bit more because I've gone up 10 pounds with my weights. It really was just a metaphor for surviving," she explained.