Adele's Las Vegas Shows Could Be Happening Way Earlier Than Originally Suspected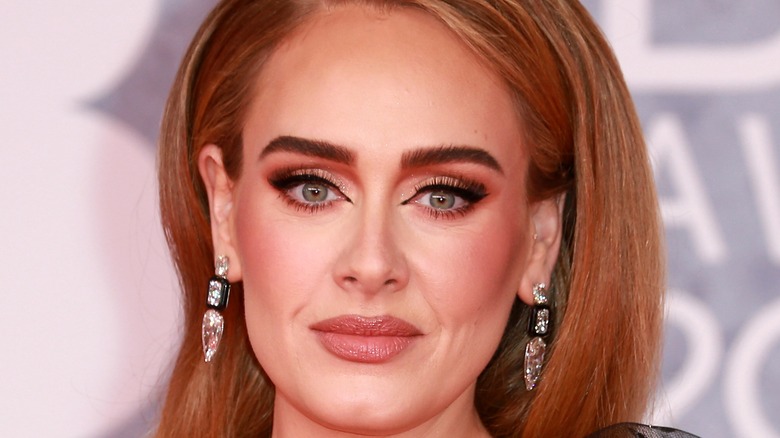 Cubankite/Shutterstock
Adele left many of her fans devastated when she decided to postpone her Las Vegas residency at the last minute. She was set to perform a Weekends With Adele series, appearing every Friday and Saturday night at The Colosseum at Caesars Palace. 
The singer was following in the footsteps of Britney Spears, Elton John, and Celine Dion, who all held residencies at the 4,300-seat theater. Unfortunately, a week before opening night, the star tearfully announced via her social media channels that her show "just ain't ready" (via the Daily Mail).
"We've tried absolutely everything that we can to pull it together in time and for it to be good enough for you but we've been absolutely destroyed by delivery delays and Covid," she explained (via Independent). 
"Half my crew, half my team are down with Covid, they still are, and it's been impossible to finish the show ... and I can't give you what I have right now and I'm gutted, I'm gutted, and I'm sorry it's the last minute."
This was horrible news for Adele fans, with some spending thousands of dollars to travel to Las Vegas to see her perform (via the Daily Mail). 
But, while she promised to reschedule the dates, some remain skeptical, especially since the performance lineup at Caesars Palace might mean that space for her to reclaim her residency would have to wait until 2023.
However, it looks like she might get on that stage sooner than expected.
Adele could be back in Las Vegas this summer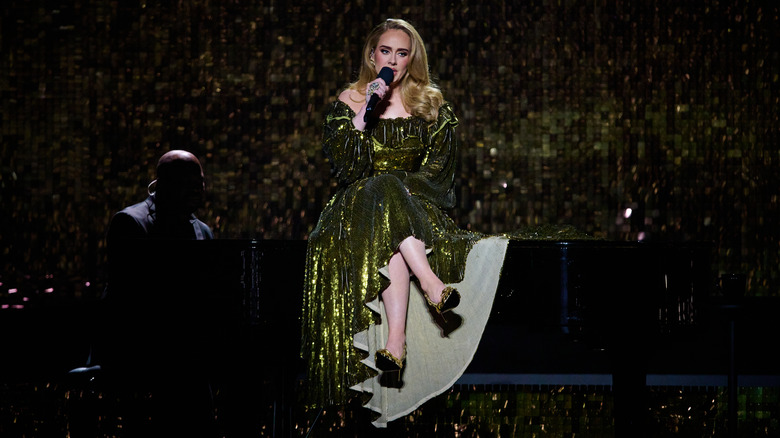 Gareth Cattermole/Getty Images
Adele fans might be in for some good news, with sources saying the singer's canceled Las Vegas shows could be rescheduled for summer 2022. 
Keith Urban is scheduled to finish up his residency on June 18, and Rod Stewart will begin his own performances on Sept. 23. Insiders are speculating that Adele could take the stage at The Colosseum at Caesars Palace during that gap. 
"That is the scheduling that would make the most sense," a source told The Sun. "Talks are ongoing at the moment, and the hope is that Adele's rearranged dates will be agreed very soon. She has made it clear that next year is not an option, and everyone is keen to lock the dates in."
In addition to the Las Vegas shows, the Daily Mail reported that Adele is planning to go on an international tour to entertain fans around the world. 
In the meantime, they were able to watch Adele's latest performance at the 2022 Brit Awards, where she sang "I Drink Wine" from her new album, "30." The singer also swept the evening's awards, winning Best Artist and Best Album. Her song "Easy on Me" also won Song of the Year, per BBC.