What The FDA's Recent Regulations Could Mean For Reproductive Freedoms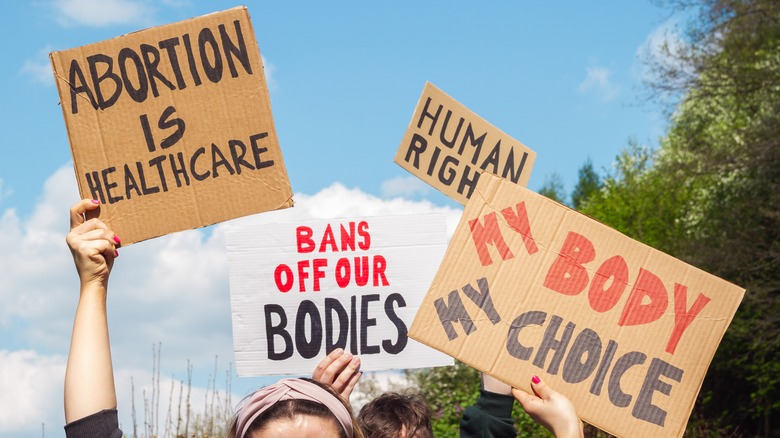 Longfin Media/Shutterstock
In June 2022, the Supreme Court decided to overturn Roe v. Wade, a landmark decision that previously granted people the right to an abortion, set by the right to privacy that is implied in the 14th amendment.
The overturning of the law led not only to outrage, but also to concern about the next steps for pregnant people who were in crisis. Demand for contraception went up, with some providers seeing a 300% increase in prescription requests, per CNN. The urge for contraception didn't just affect condoms, emergency pills, and implants, but abortion pills as well.
The search for abortion pills became rampant after the decision. This came as no surprise, seeing that Justice Clarence Thomas believed that the court should also review its former decision on the right to contraception (via Politico). With the case still overturned and pressure mounting, the FDA is taking action, working to make abortion pills more accessible.
What the FDA decided pertaining reproductive rights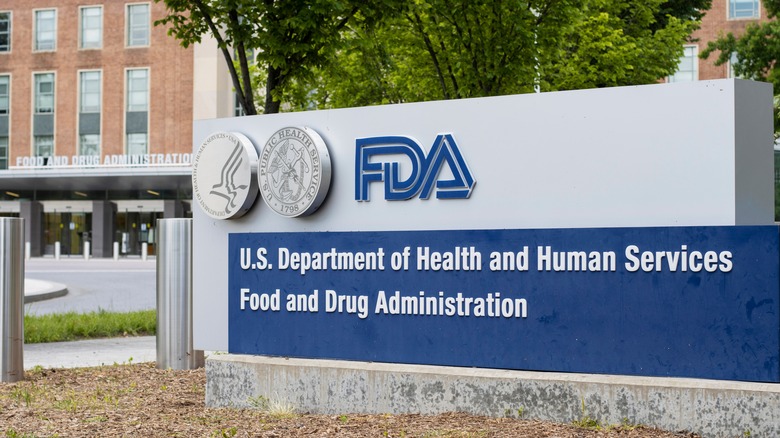 Tada Images/Shutterstock
According to Reuters, the Food and Drug Administration announced that certified pharmacies will be able to carry abortion pills in-store. The decision also allows the pills to be shipped and prescribed through virtual visits. With abortion being banned in 13 states, per The New York Times, predominantly across the south, this decision by the FDA should increase access for more people.
However, not everyone is guaranteed access to these pills. Not only must pharmacies pass a certification process with one of the companies that make mifepristone, the drug being administered, but potential patients must have a prescription from a certified prescriber, as Reuters reported.
Still, the decision opens up the pathway towards more reproductive rights, with the FDA allowing pills to be mailed and prescriptions to be created via telehealth. Approved by the FDA in 2000, Mifeprex, the brand name of mifepristone, was created to terminate pregnancies after up to 10 weeks of gestation.