HGTV's Christina Hall Opens Up About Recent Health Struggles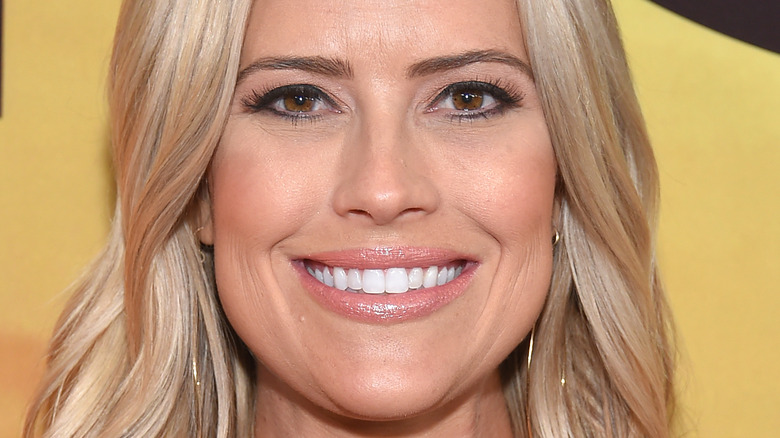 DFree/Shutterstock
If you are into all things home remodeling, you have probably heard of HGTV star Christina Hall. The California native rose to fame in 2013 thanks to the show "Flip or Flop," where she and her now ex-husband Tarek El Moussa would show the entire process of flipping houses (via HGTV). Throughout the years, Hall won the hearts of viewers with her keen eye for design and her openness to share the ups and downs of her personal life.
One of the topics Hall has been really outspoken about is her health, especially as she has dealt with autoimmune disorders and other complications. In October 2021, the TV personality shared an Instagram post detailing her struggles at the time. "I've suffered on and off since 2016 with extreme stomach pain. It has been written off as stress and doctors have tried to put me on all the pills/meds but luckily I realized masking it wasn't the answer," she wrote in the caption. As time has gone by, Hall has shared even more about her health including a new revelation that could explain many of her symptoms.
Christina Hall is battling with a new health issue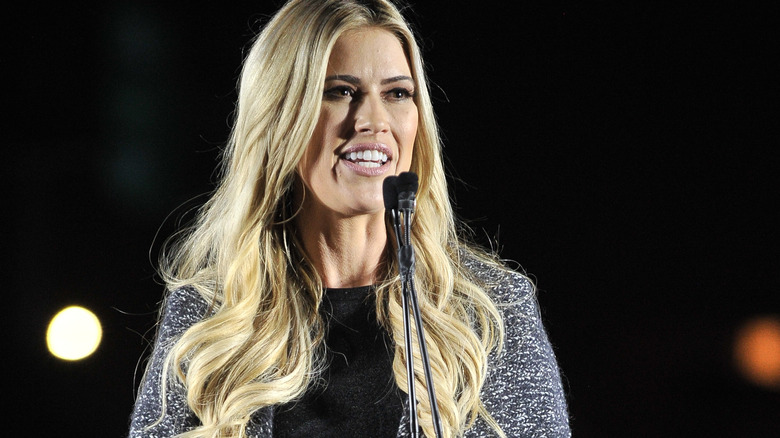 Allen Berezovsky/Getty Images
In December 2022, Christina Hall shared on Instagram that she had removed her under-eye fillers after having an adverse reaction to them. She also mentioned that her breast implants could be causing her health issues. Just a couple of days later, the HGTV star shared a diagnosis that could also explain many of her symptoms.
"My scan said I have mercury and lead poisoning. Most likely from all the gross houses I've been in (the bad flips) and I have small intestine bacteria overgrowth," she wrote in an Instagram Story on December 22, 2022 (via E!). According to the Centers for Disease Control and Prevention, exposure to lead can cause symptoms such as abdominal pain, nausea, reduced fertility, and pain in the hands and feet.
Despite her health concerns, Hall has shared on social media that she is doing her best to take care of herself and make new memories with her family as she prepares for the release of her new HGTV show "Christina in the Country" this year. In a New Year's Instagram post, she declared her resolution to "feel good" and "improve my health."
Hall's talk of health conditions could help others identify heavy metal poisoning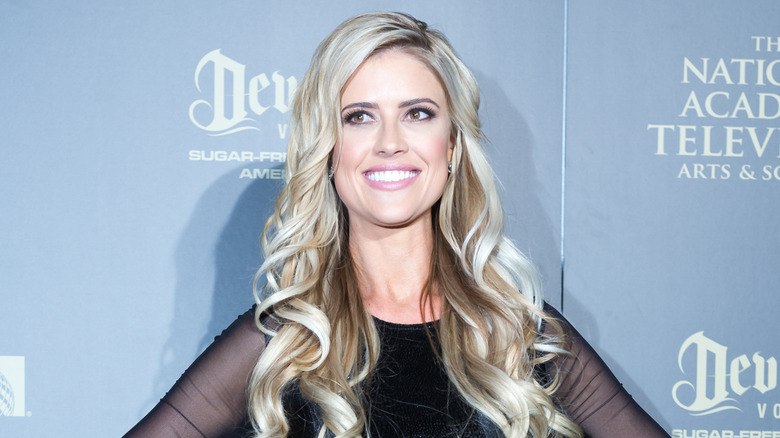 Greg Doherty/Getty Images
Thanks to Christina Hall's discussion of her health struggles, heavy metal poisoning and the symptoms that accompany it are being discussed in a new context. When flipping old homes that likely have lead-based paint, like the ones Hall has for her show "Flip or Flop," experts recommend special face masks that filter out toxins in the air.
Medical toxicologist Dr. Robert O. Wright told Today that dust and powders from old homes are almost always toxic, and that these toxins will be inhaled if proper safety gear is not worn. But flipping houses is not the only way to contract heavy metal poisoning. Simply living in an old home that has lead paint can cause toxic levels of metal in the air. Uncoated dinnerware, contaminated water, and even herbal supplements and medicines with high metal levels can cause heavy metal poisoning (via WebMD).
According to the World Health Organization, millions of people each year "are exposed to low levels of lead causing lifelong health problems, including anaemia, hypertension, immunotoxicity, and toxicity to the reproductive organs." Hall's use of her platform to share her health struggles has opened up a dialogue about her symptoms and diagnosis, which will hopefully lead to more awareness surrounding heavy metal poisoning and the symptoms that should not be ignored.