Prince Harry Explains Heartbreaking Reason He Visited Location Of Princess Diana's Death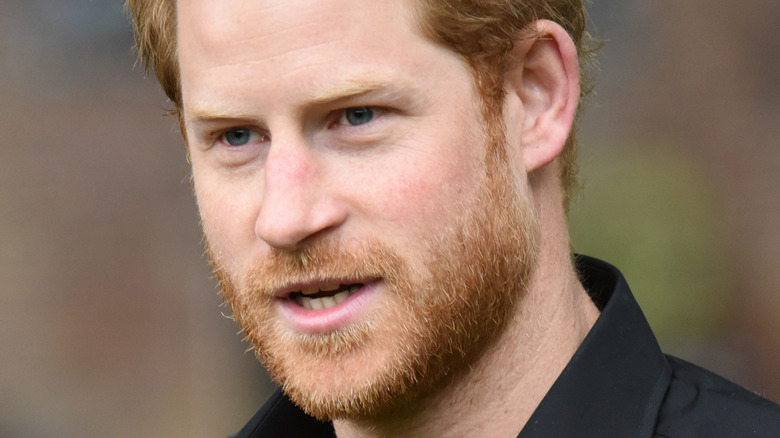 LINGTREN.COM/Shutterstock
Prince Harry's memoir "Spare" is finally coming out on January 10, but excerpts from the book have been shared by The Guardian, which received an advance copy despite the publisher's "stringent pre-launch security." While the Duke of Sussex reportedly shares numerous revelations about the royal family in the book, his love for his late mother, Princess Diana, is also heavily discussed. 
Harry was only 12 when his mom died following a car crash in Paris, in 1997, but the loss has greatly impacted the prince throughout his life. In 2017, Harry opened up to The Telegraph about how he eventually sought counseling to figure out his grief, admitting, "My way with dealing with it was sticking my head in the sand, refusing to think about my mom, because why would that help?" 
Harry continued, "It was 20 years of not thinking about it and then two years of total chaos. I couldn't put my finger on it. I just didn't know what was wrong with me." In his memoir, the Duke of Sussex reveals even more about the inner turmoil he experienced as a young man following his mother's death. 
Harry didn't initially believe his mother's death was real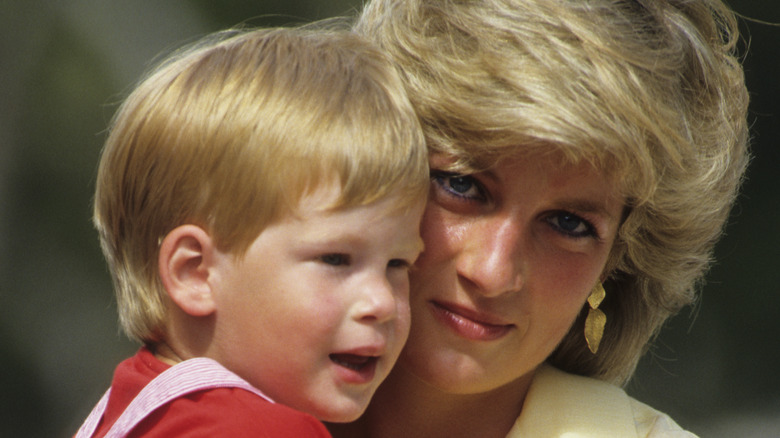 Georges De Keerle/Getty Images
According to OK! magazine, in his memoir, "Spare," Prince Harry details how he and his older brother, Prince William, were in Scotland when they first learned of their mother's death. The youngest son of Princess Diana and King Charles III acknowledged he believed his mother's death was "all a trick" at first, writing, "For once the trick wasn't being played by the people around me, or the press, but by Mummy. Her life's been miserable, she's been hounded, harassed, lied about, [and] lied to. So she's staged an accident as a diversion and run away."
People also shared an excerpt in which Harry, then 23, attended an event in Paris, and asked his driver to go through the tunnel in which Diana's fatal accident had occurred, at the same speed — shockingly, just 65 miles per hour. "I'd always imagined the tunnel as some treacherous passageway, inherently dangerous, but it was just a short, simple, no-frills tunnel," the Duke of Sussex wrote. "No reason anyone should ever die inside it." 
After a second drive through the tunnel, Harry realized it had been a bad idea, noting: "I got the closure I was pretending to seek. I got it in spades. And now I'd never be able to get rid of it. I'd thought driving the tunnel would bring an end, or brief cessation, to the pain, the decade of unrelenting pain. Instead, it brought on the start of Pain, Part Deux."