M.A.C. Cosmetics Is Finally Making The Move Into Skincare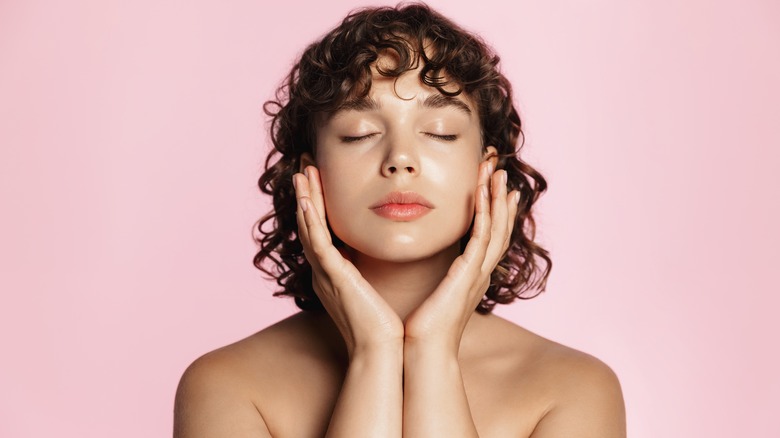 Lyubov Levitskaya/Shutterstock
At this point, it would be virtually impossible to count just how many makeup brands exist in today's beauty market. It can often feel as though a new brand is being launched on a daily basis. Some flop, some earn holy grail status, but the revolving door continues spinning. 
When it comes to makeup, it's definitely impressive to note how one of the brands that started it all remains a household name and go-to for many: M.A.C. Cosmetics. Who could forget the chokehold that M.A.C.'s Fix+ Spray had (and still has) on us or how many jars of the Pro Longwear Paint Pot in Soft Ochre we worked through? No matter how many new makeup brands emerge, it's hard for them to quite reach the tried-and-true status of M.A.C. 
The brand has managed to maintain relevancy as it continues to launch collaborations centered on celebrities, new movies, or pop culture trends. M.A.C. even launched a Whitney Houston collection in celebration of the new movie about the late singer.
Now, the brand is shocking fans with its latest news: It's branching into skincare. 
M.A.C. Cosmetics' foray into skincare promises glowing skin
While M.A.C. Cosmetics already has some pretty successful makeup-prep products — like the Strobe Cream, a staple for many – it's now diving headfirst into the skincare category. Available now, its Hyper Real collection boasts "high-performance" products designed to boost your complexion and prep it for the brand's existing makeup products.
The line consists of the Serumizer Skin Balancing Hydration Serum, Skincanvas Balm Moisturizing Cream, Fresh Canvas Cleansing Oil, and 001 Serum + Moisturizer Brush. The serum and cream have been clinically proven to perform effectively. The complete skincare routine is formulated with Japanese peony extract, which promises to even out skin tone and provide gorgeously glowing skin. 
M.A.C. CMO Aïda Moudachirou Rebois spoke to Bustle about the vision behind the skincare launch. "We want to be a brand that owns makeup and owns skincare," she said. "Think about the beauty regime and all the [skin care] products that can be used with makeup, and you have your answer."