General Hospital's Kelly Thiebaud Bids Final Farewell To Britt Westbourne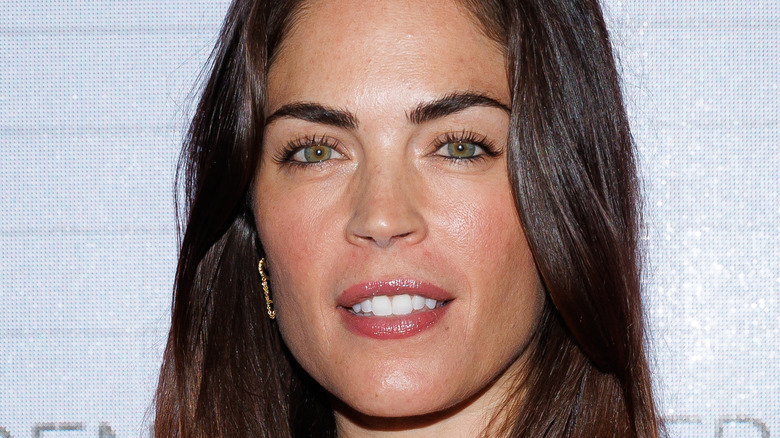 Rich Polk/Getty Images
It was the end of an era for Dr. Britt Westbourne (Kelly Thiebaud) on "General Hospital." Britt had been dealing with the effects of Huntington's disease, and was told that she didn't have long to live. Having never had a birthday party in her life, Britt decided to throw a huge New Year's Eve birthday bash for herself. Since only her mother, Liesl Obrecht (Kathleen Gati), and a few others were aware of her affliction, she used the party as a way of saying goodbye to everyone so that they would remember her positively. She intended to quietly exit just after midnight, going off somewhere in the world to die alone (via Soap Spoiler).
Over the years, Britt went from snarky manipulator to unexpected hero. While starting to reconsider her desire to leave, her final act was to save the life of Josslyn Jacks (Eden McCoy) from the infamous serial killer known only as The Hook. In doing so, Britt fell victim to the murderer's poisonous weapon and died as a result. Her mother, Liesl, held Britt in her arms during her final moments, lamenting the fact that she hadn't been a good mother to her. The young doctor was comforted that her mother was there for her at the end of her life, per Soaps.
Thiebaud recently sent a tearful goodbye message to her co-workers and fans.
Kelly Thiebaud shares heartfelt General Hospital memories with fans
Actress Kelly Thiebaud has left "General Hospital" to reprise her character Eva Vasquez on the ABC series "Station 19" (via People). After leaving the sudser, Thiebaud posted a video documenting her final journey into the studio on Instagram. She wrote in the caption, "A tribute to all the years I've been lucky enough to entertain you as Dr. Britt Westbourne and lucky enough to work with such wonderful and kind people." She added, "Being on this show, being in your living rooms everyday, is an experience I will cherish for the rest of my life. Thank you for all of the amazing support over the years." Apologizing that she couldn't include pictures of all of her co-workers, Thiebaud said, "I truly miss seeing all of your faces at work."
She ended by stating that she looks forward to someday sharing her "GH" adventures with her children, and sent her love to the fans. Parry Shen, who plays Britt's bestie, Brad Cooper, responded with, "What an incredible run. What a beautiful chapter to have in your career & life. Even though we worked so well together, you worked well with everyone. We are all excited to watch you soar onto the next."
Holding out hope for Thiebaud's return, one fan replied, "Your last week was brilliant. Going to miss you. Remember though no one ever dies on soaps."