The Real Reason Kelly Thiebaud Is Leaving Britt And General Hospital Behind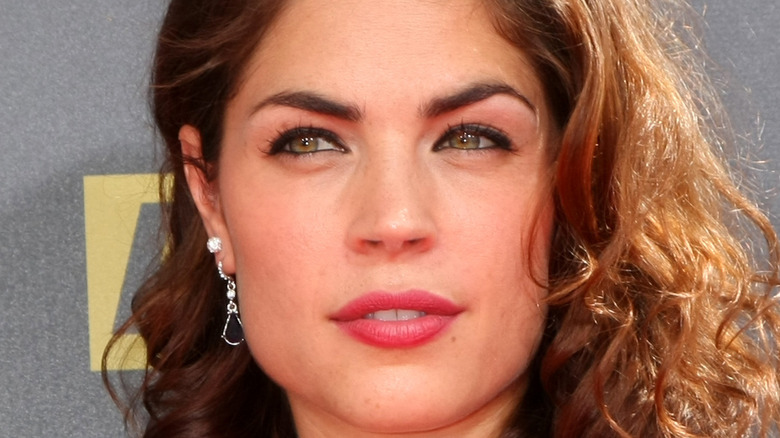 Kathy Hutchins/Shutterstock
In 2012, actress Kelly Thiebaud joined the cast of "General Hospital" as Dr. Britt Westourne, a schemer with a hidden past. According to Soaps In Depth, Britt immediately set her sights on widower Dr. Patrick Drake (Jason Thompson). She got Sabrina Santiago (Teresa Castillo) to act as babysitter for Emma, the daughter of Patrick and his late wife Robin Scorpio (Kimberly McCullough), to get close to him. However, this backfired when Patrick found himself enamored with Sabrina. After a failed attempt at taking Sabrina down, she called in her duplicitous mother Liesl Obrecht (Kathleen Gati) for help. It was later revealed that her father was notorious villain Cesar Faison.
From there she pulled some dirty tricks including implanting the fertilized embryo of a prominent couple into herself and passing it off as her own, all the while changing paternity stories. She also helped Spencer Cassadine (then Nicholas Bechtel) fake being kidnapped so she could get closer to his father Nikolas Cassadine (then Tyler Christopher). When all this failed and the authorities started to close in on her, Britt skipped town with her father and they became fugitives on the run. She has since exonerated herself and returned to town several times, now as co-chief of staff at General Hospital (via Soap Central).
Thiebaud has become a fan favorite, and although she has fun playing Britt Westbourne, it looks like she might be checking out of the hospital and into a fire station.
Kelly Thiebaud returns to familiar stomping grounds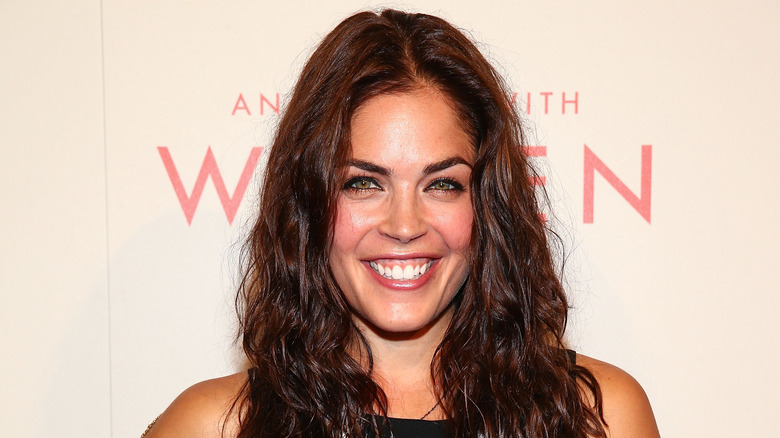 Imeh Akpanudosen/Getty Images
Kelly Thiebaud enjoyed her time on "General Hospital" so much, she even dated former co-star Bryan Craig. Thiebaud — who won an Emmy for Best Supporting Actress on "GH" — played the character Eva Vasquez on ABC's "Grey's Anatomy" spin-off "Station 19" in 2020. As Deadline tells it, she is returning to that role for the show's sixth season and is reported to be leaving "GH" in November.
She posted this news on Instagram saying, "Excited to be back on @station19 stirring up trouble!" Her post received tons of accolades from fans and co-workers alike. Her on-screen mother Kathleen Gati stated, "Proud of you and very, very happy for you! Though Mutter will miss her Britta for however long she's gone!" Even Avery Pohl who plays the vicious and sinister Esme Prince on "GH" wrote, "Ahhhh CONGRATULATIONS!!!"
Michael Fairman TV reported that Kelly's "Station 19" character Eva has caused considerable trouble on the show, most notably when she had a fling with Jack Gibson (Grey Damon) who was a friend and co-worker of her late husband, Rigo Vasquez (Rigo Sanchez). The site goes on to say that the ABC promo for Season 6 teases Thiebaud's return will include secrets from Ava's history.
Soap Hub speculates that Britt will not be completely off the "GH" canvas as both shows film on the same lot in Hollywood.