Pastor Cal Of Married At First Sight On Why He Signed On To The Show - Exclusive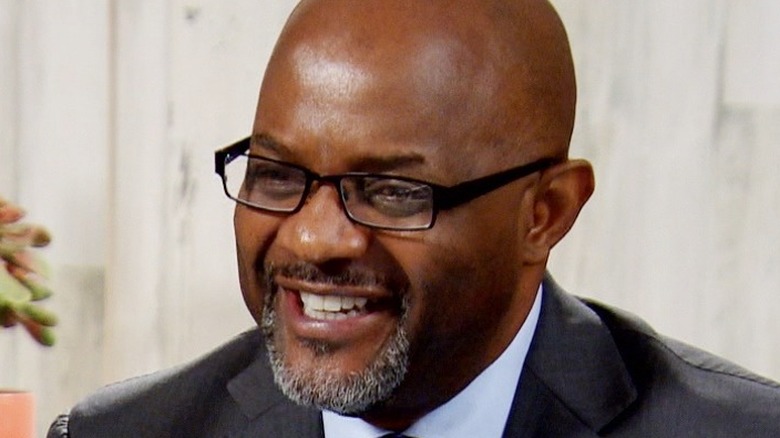 LaJoy Photographty + Kinetic Content
The pursuit of true love is not for the faint of heart. Unless you're exceptionally lucky, you're going to experience a lot of stress, rejection, frustration, and just plain old awkwardness on your journey to finding the perfect life partner, if you even find one at all. And if you're brave or publicity-hungry enough to try to find true love on a reality show, good luck — not only are you carrying out the most personally sensitive mission of your life in public for all to see, but you're trying to do it with some very strange artificial obstacles in place.
Take, for instance, the enduring hit show "Married at First Sight": Prospective couples on the show marry first and only then start building their relationships. But while this sounds like a setup for failure, the newly formed couples do get some big advantages. The pairs are matched by a team of relationship experts based on personal backgrounds, values, and expectations, and these experts stay around to offer advice and support to the newly married couples. 
Since the show's 4th season in 2016, one of these experts has been Pastor Calvin Roberson, an ordained minister and marriage counselor. For him, relationships are not just important but sacred. So why would a guy like him get involved in reality TV? In this exclusive interview with The List, Pastor Cal shares why MAFS is not like other reality shows.
MAFS takes marriage as seriously as Pastor Cal does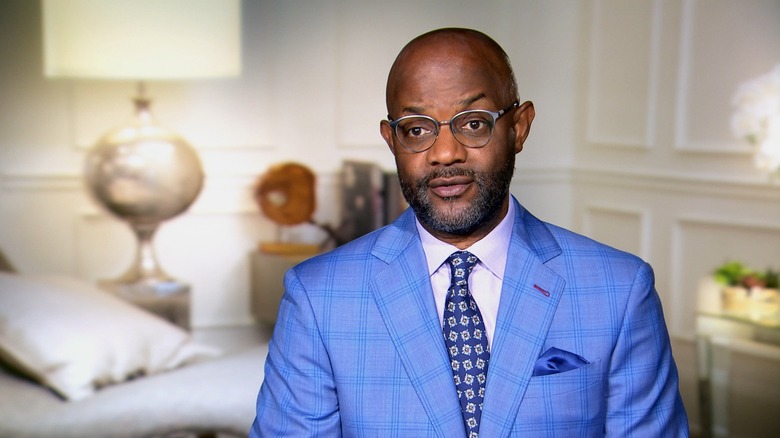 LaJoy Photographty + Kinetic Content
Let's be honest: A big reason we can't stop watching relationship-based reality shows is the drama — the betrayals, the fights, and the epic meltdowns. But as an ordained minister, Pastor Calvin Roberson has dedicated his professional life to helping couples avoid these dysfunctional behaviors. So when he was approached by the show, he did his due diligence before agreeing to sign on.
"What was attractive to me was the fact that the focus of the show is on creating permanent marriages," Pastor Cal said. He continued, "I give [executive producer Chris Coelen] so much credit because he says, 'I really believe in marriage.' ... I said, 'Great, then let's do it. Because if you're doing it for sensationalism, then I don't want to be a part of it. But if your goal is to create solid marriages and to give them tools where they can sustain those marriages, then I'm all for it.'"
MAFS gave Pastor Cal new insight into what makes relationships work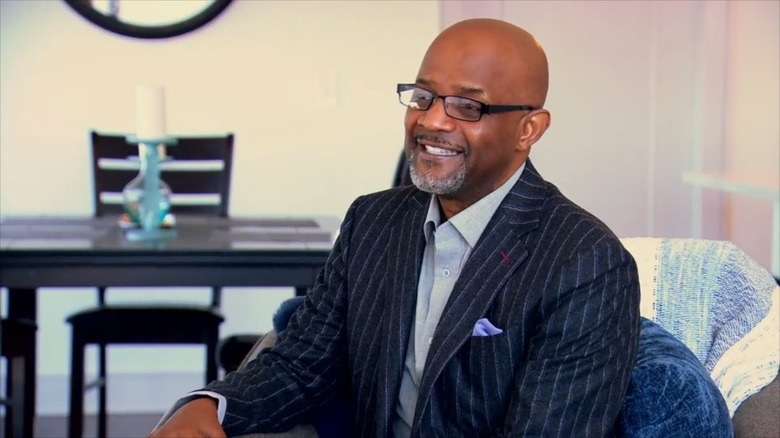 LaJoy Photographty + Kinetic Content
Pastor Calvin Roberson quickly realized that the relationship dynamics on MAFS were very different from what he was used to, and he said he and the show's producers are always learning more about how to get these unusual relationships off to a solid start. "Coming from counseling and coaching traditional marriages to this, the learning curve can be somewhat steep," he said. "Each season, we've learned new techniques, new ways, new methods of getting people to understand each other and to live with each other in these very unusual circumstances."
Among the things he's learned is that even couples who appear perfectly matched on paper need to avoid rushing into emotional intimacy. He explained, "When couples get together, we've learned that their relationship needs time to develop. ... Often when they get together, they emotionally vomit on each other. It's like they say everything that's on their mind and everything that's on their heart. We have learned that it's important for them not to do that."
New episodes of "Married at First Sight" air Wednesdays at 8:00 p.m. on Lifetime. You can also catch Pastor Cal and Dr. Pepper Schwartz on their new digital series, "Relationship Rewind."