Who Was Rachel Black's First Mother On Days Of Our Lives?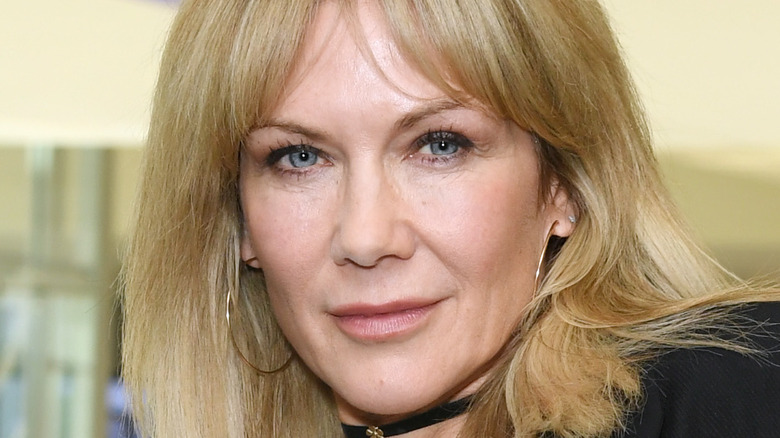 Jc Olivera/Getty Images
"Days of Our Lives" fans know that in the town of Salem, nothing is impossible. Over the years, there has been so much drama — including demonic possessions, kidnappings, blackmail, affairs, people being buried alive and others being brought back to life — per Yahoo. Of course, one of the recurring themes on the sudser has been pregnancy drama and baby swaps. Over the years, there have been a lot of pregnancies where paternity was in question. However, there has also been some baby-swapping that left viewers glued to their television sets.
Back in 2009, Nicole Walker and Sami Brady both found themselves pregnant by EJ DiMera at the same time. Sadly, Nicole lost her baby but faked her pregnancy without telling EJ the truth. She eventually found a pregnant teen named Mia who was willing to give Nicole her baby. Mia and Sami went into labor on the same night, and Nicole plotted to switch the babies at birth (via Soaps). Meanwhile, the most shocking baby swap involved Bo and Hope Brady's son, Zack, and Lexie and Abe Carver's adopted child, JT. At birth, Stefano arranged for Bo and Hope's baby to be switched with Abe and Lexie's adopted newborn. The babies went to the wrong parents and were raised with them for over a year before the painful truth was revealed.
Sadly, Brady Black's daughter, Rachel Black, was at the center of a shocking baby swap as well.
A baby swap nearly ruined Kristen and Sarah's lives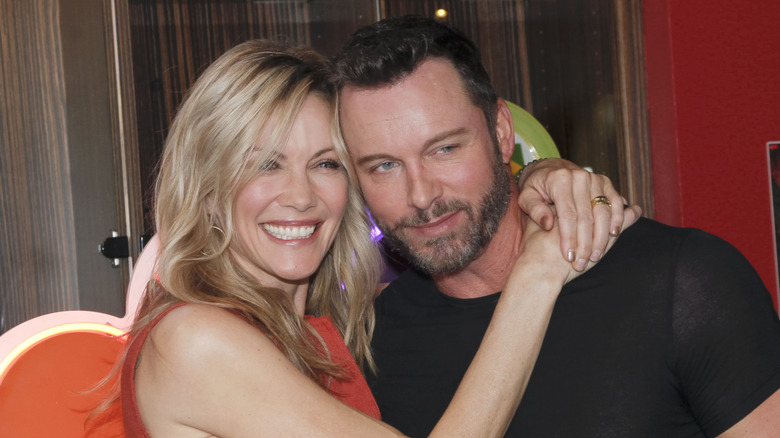 Tibrina Hobson/Getty Images
"Days of Our Lives" viewers know that Brady Black (Eric Martsolf) and Kristen DiMera (Stacy Haiduk) have a long and complicated history together. After falling in love with Brady, Kristen became obsessed with the idea of having his child. She even stole Theresa Donovan's embryo so that she could carry and give birth to Brady's oldest child, Tate, per Soaps in Depth. However, years later, Kristen returned to Salem disguised as Brady's on-again, off-again girlfriend Nicole Walker. The two got intimate and Kristen ended up pregnant with Brady's daughter, naming her Rachel.
Kristen was over the moon about the pregnancy. However, her joy didn't last long. The night that she went into labor, Sarah Horton was also set to deliver her daughter, Mickey. A terrible car accident impacted Sarah's birth and her baby later died. However, her boyfriend Xander Cook and his uncle Victor Kiriakis plotted to swap Sarah's daughter with Brady and Kristen's little girl, per TV Insider.
Brady and Kristen were told that their baby had died and Sarah took home Rachel, believing that she was Mickey. Kristen went off the deep end after losing her child, while Sarah was overjoyed about being a mother. Sadly, a year later, it was discovered that the babies had been swapped and that Mickey had died. Sarah was devastated when she was told she would have to hand over the baby to Brady and Kristen.
Sarah didn't want to give up Rachel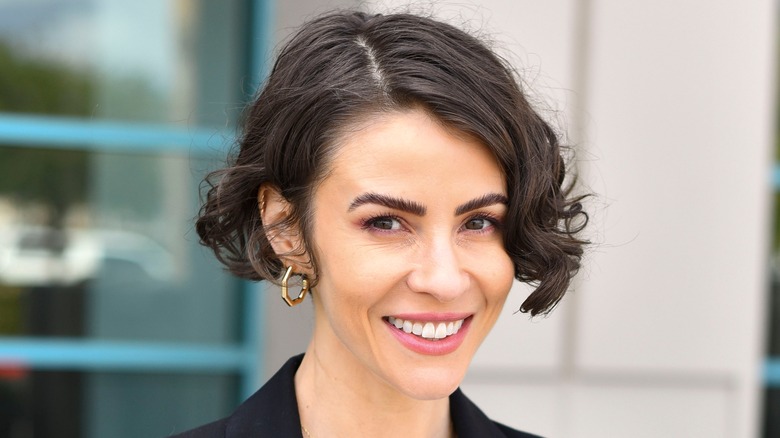 Michael Mattes/Shutterstock
After hearing the details of the baby swap, Sarah Horton snapped. She found herself dealing with the death of her biological daughter, Mickey, and being forced to say goodbye to Rachel, whom she had been raising as her own for a year, per Soaps. The heartbreak seemed to be too much for Sarah to take. She packed her bags and fled Salem with baby Rachel (via Soap Dirt). "Days of Our Lives" fans were shocked to see Sarah suffer from the trauma of loss, and she didn't hold back when it came to keeping Rachel close.
Eventually, Kristen DiMera was able to track down Sarah and Rachel as she vowed to stop at nothing to get her daughter back. Kristen confronted Sarah and talked her into handing over Rachel (via Soaps in Depth). Kristen finally had her daughter back in her arms and reunited her with Brady as well. Sarah later returned to Salem to mourn the loss of her own daughter with the help of Xander Cook, per Soap Hub.
Although Sarah has done a lot of work to move past Mickey's death, she did serve as Rachel's mother for the first year of her life and will likely continue to have a strong connection with the little girl.