The List Survey: Who Is Your Least Favorite Cast Member From Chrisley Knows Best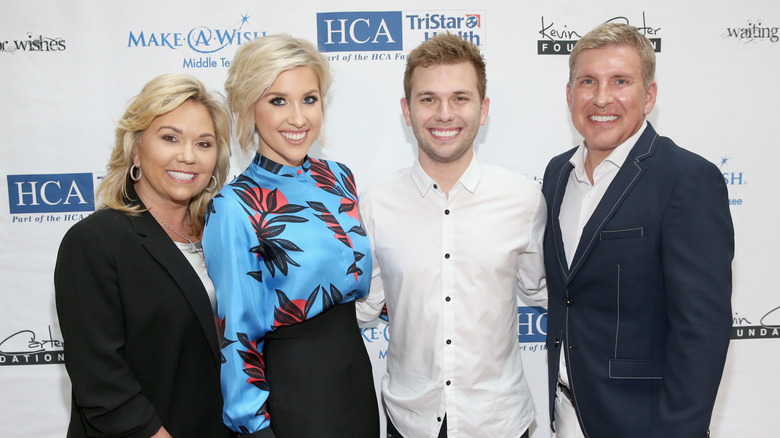 Terry Wyatt/Getty Images
"Chrisley Knows Best" began back in 2014 and was a reality show based on a family who lived a lavish lifestyle, per CNN. While on television, the family, which consisted of Todd Chrisley and his wife, Julie, along with their children, seemed almost perfect, but behind the scenes, trouble was always brewing.
According to In Touch Weekly, the family first experienced financial struggles in 2012, two years before their show would premiere, when Todd was forced to file for bankruptcy. Around the same time, Julie Chrisley was diagnosed with cancer. But despite their personal issues, the show went on and the Chrisleys became quite famous. For years, they coasted on that fame until it all came crashing down when Todd and Julie were sentenced to prison for fraud. With so many negatives focused on the family, along with some positive ones like their humor, personalities, and overall likeability, we wondered who fans considered the least favorite cast member from the show.
The least favorite cast member probably won't surprise you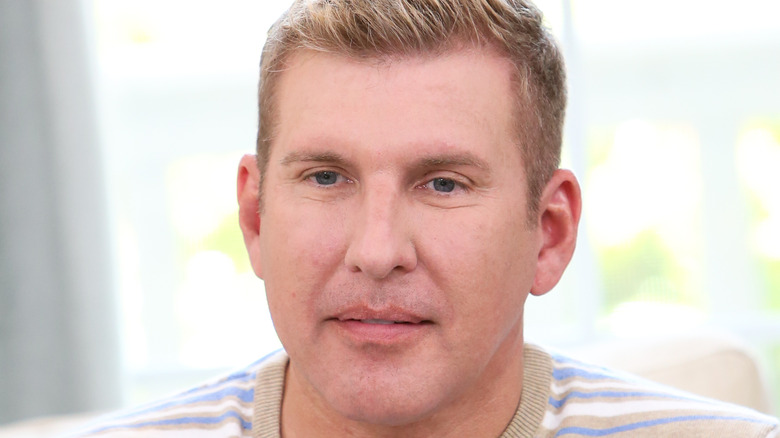 Paul Archuleta/Getty Images
The Chrisleys have all made names for themselves throughout their time on "Chrisley Knows Best." And whether you love to hate the show or just simply love it, you likely have a least favorite member of the family. The List asked participants, "Who is your least favorite cast member from Chrisley Knows Best?" And the answer is not surprising. With over 26% of the vote, Todd Chrisley is officially the least favorite cast member.
These results are not shocking. While Todd is the reason for the show, he is also the reason for the demise of it. Even before he was convicted of fraud and sentenced to 12 years in prison, per NBC News, he had his share of controversy. According to Country Living, Todd has gone through a divorce and his ex-wife claimed that Todd was violent towards her, although this was not proven in court. Poor real estate moves led him to have millions of dollars in debt and he has been accused of failing to pay taxes more than once. And while it makes sense that Todd is the least favorite cast member, the second least favorite may be a surprise.
A large amount of people have negative feelings towards one of the children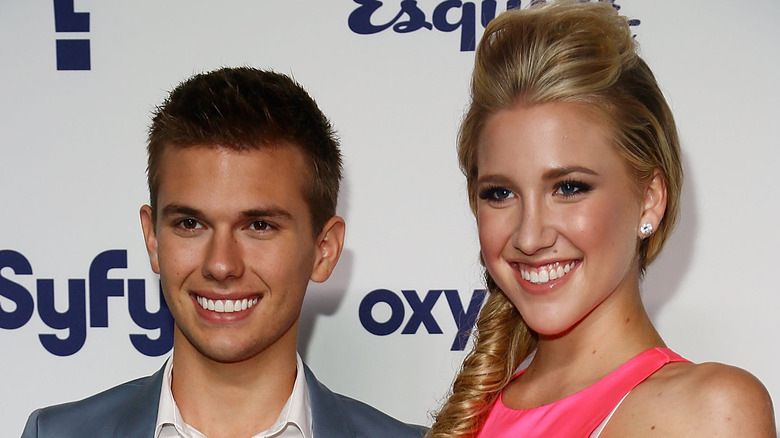 Astrid Stawiarz/Getty Images
Todd Chrisley has five children. His two oldest, Lindsie and Kyle Chrisley were from his first marriage, per People. And while they were not regulars on the show — Lindsie said goodbye to "Chrisley Knows Best" and the cameras back in 2019 — we did get to see glimpses of them as they navigated their troubles with their father. However, if you are an avid fan of "Chrisley Knows Best," you know that it's his three youngest children, Chase, Savannah, and Grayson Chrisley, who are regulars on the show.
And while Savannah is usually a cheery presence, not only on "Chrisley Knows Best" but also her spinoff show "Growing Up Chrisley," over 21% of fans chose her as their least favorite cast member. Savannah has had her own share of drama after ending her engagement in 2020, per Page Six, and is now currently focused on her family's legal troubles, saying on her podcast that she is putting her life on hold until her parents are released. Behind her, fans also had a distaste for the youngest Chrisley, Grayson, who got 18% of the vote, followed by Julie Chrisley, Nanny Faye, and then Chase as the most liked with only 11% choosing him as their least favorite.