Prince Harry Has A Surprising Wish For Archie And Lilibet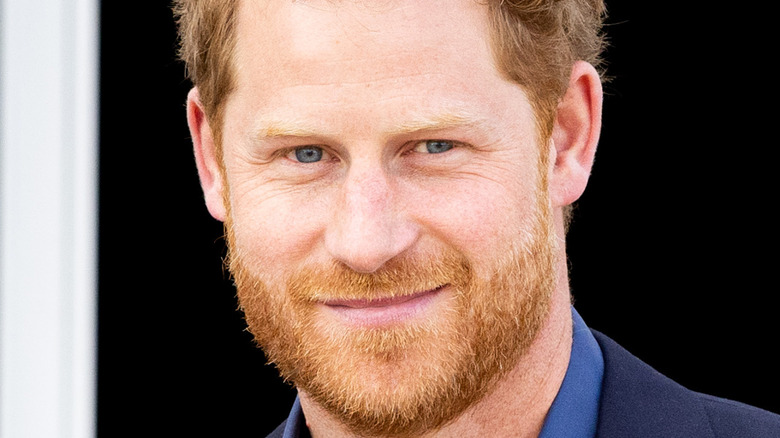 P Van Katwijk/Getty Images
When Prince Harry and Meghan Markle announced they were expecting their first child, some members of the royal family reacted with kindness, Harry shared in his memoir, "Spare." He first shared the news with William, Prince of Wales and Catherine, Princess of Wales, at his cousin Princess Eugenie's wedding (via Express). "He smiled and said 'we must tell Kate,'" the Duke of Sussex wrote of his brother's reaction. "They both reacted exactly as I hoped — as I wished."
But the months before Archie was born seemingly became increasingly contentious. Between the pressure Meghan felt to pose for photos on the steps of the hospital after his birth — as her late mother-in-law and many royals before her had done — the comments made by at least one royal family member about the color of the unborn baby's skin, and Meghan's concern for her son's safety as he would not yet take a royal title, the pregnancy might have exacerbated tensions that existed within the royal family.
The Duke and Duchess of Sussex then left their official duties as members of the royal family and moved to California before the couple's second child, Lilibet, was born in 2021. As a result, both Lilibet and Archie have seldom been around their family in England, though both met Queen Elizabeth II before her passing. In Harry's tell-all memoir, "Spare," he talks more about his children. 
Prince Harry reveals his wish for his children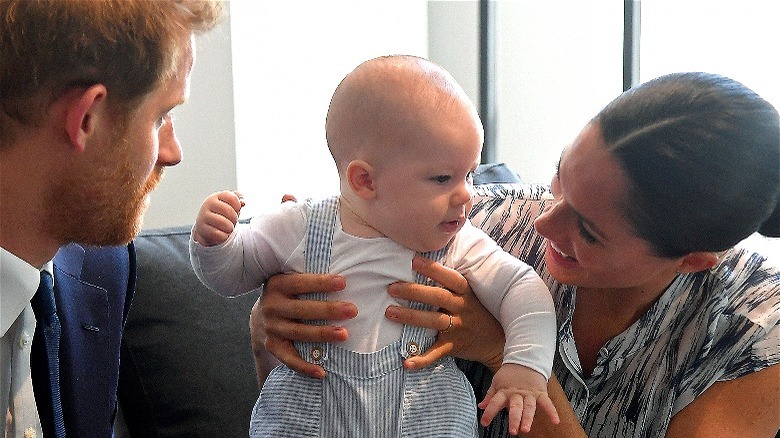 Pool/Getty Images
Prince Harry shares a wish he has for his children in his memoir. "Spare" is full of startling revelations about the prince's life — including an altercation between Harry and his brother William, the Prince of Wales, and 25 people he killed in Afghanistan during his time in the Armed Forces — also details his vision for the future. "I've said before that I've wanted a family, not an institution — so of course, I would love nothing more than for our children to have relationships with members of my family, and they do with some, which brings me great joy," Harry wrote (via People). 
While a bombshell report revealed Archie and Lilibet might not get royal titles soon, both children are entitled to be addressed by his or her "royal highness" as prince and princess following the death of Queen Elizabeth II, according to the Mirror. King Charles III was alleged to be waiting until after "Spare" was released to confirm their titles or not. At the time of writing, Archie and Lilibet are still referred to as master and miss on the royal website.